Turkish Data Center Uptime Achieved with Cummins Power System Redundancy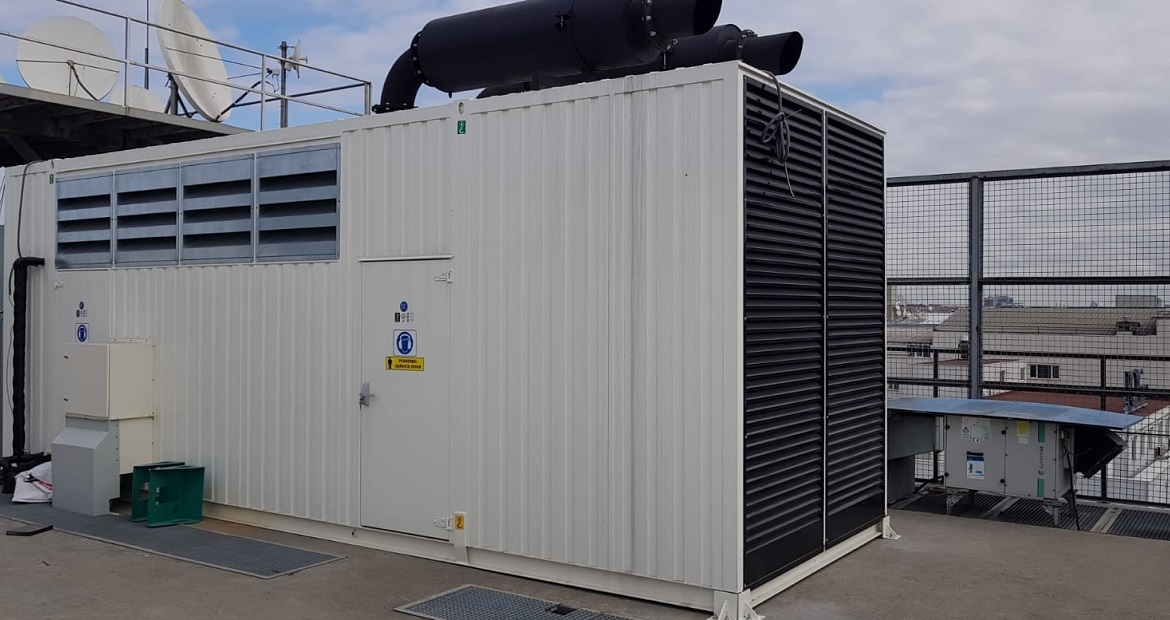 Through its data center facilities in Istanbul, TI Sparkle Turkey provides network, data center and cloud services in Turkey. It is part of Sparkle Group, established in 2003 and with a presence in 36 countries and global commercial coverage offering IP, data, cloud, data center, mobile and voice solutions. A vast submarine network of nearly 11,000 km of fiber-optic cables undersea connects the Mediterranean region to other networks around the world.
In order to back up two identical utilities with identical Bus A and B configurations, two generator sets that can back each other up in redundancy were required. Cummins Turkey provided the solution in the form of two Cummins C2250D5 generator sets. Powered by the heavy-duty Cummins QSK60 engine to deliver reliable power, low emissions and fast response to load changes, each unit supplies 2,250 kVA of standby power to the data center facility.
For mission-critical operations like data centers, expert attention to system architecture and equipment redundancy is a must. Like the globally minded and technology-driven Sparkle, Cummins also maintains global expertise with a vast network of data center professionals around the world. Cummins authorized dealer Mepa Energy Systems Ltd. provided the engineering, implementation and commissioning of daily fuel tanks and automatic replenishing system, hot redundancy with the PLC master panel and synchronization with the utility.
The integrated paralleling approach offered by Cummins is critical for meeting data center redundancy requirements, ensuring the power stays on to prevent data loss and service disruption. Cummins' market leadership as an innovator of data center power solutions was a key reason for the new partnership with TI. Not only does Cummins provide specially-engineered products with Uptime Institute certification, but provides the whole package in a single delivery through The Power of One™. All components of the generator sets, including engine, alternator and controls, are designed and manufactured by Cummins to work together seamlessly for long-term reliability.
To learn more about power system design for data centers, visit cummins.com/generators or view these topical white papers:
Data center design decisions and their impact on power system infrastructure
Design considerations for generator set mounted paralleling breakers