A profile on Cummins Juarez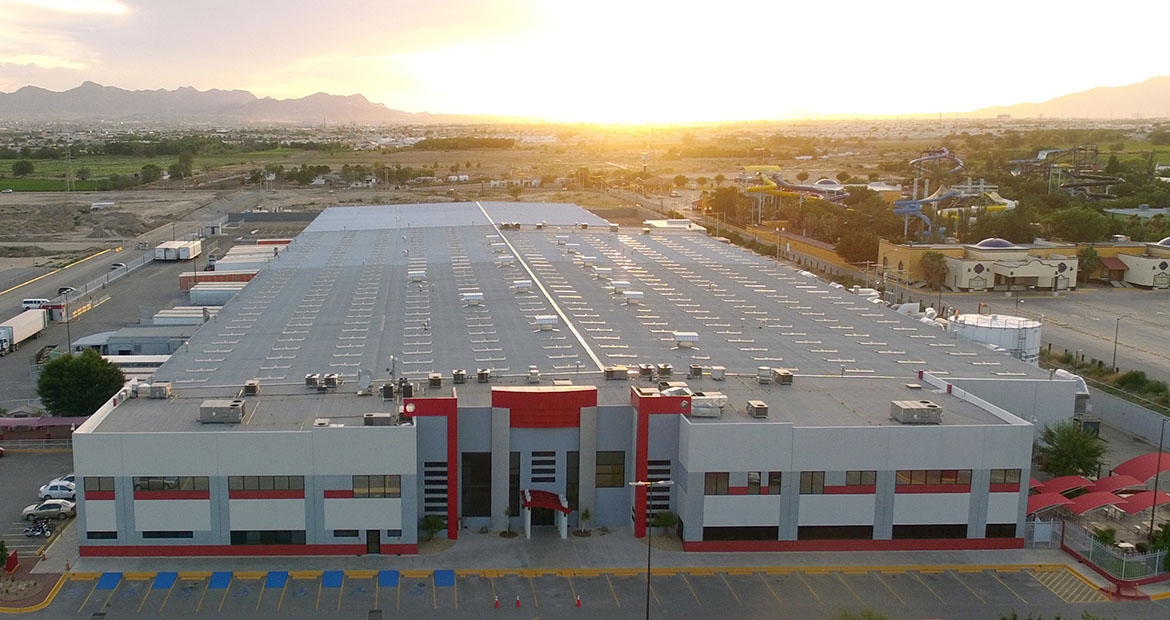 Celebrating the contributions of our Latino and Hispanic employees.
2018 is forecasted to be the highest-revenue year in Cummins Juarez's 33-year history – a testament to the importance of NAFTA.
Employees volunteered 30,000 hours of community service over the past five years.
Cummins Juarez won a 2018 Global Impact Award for a project that will generate enough green power to reduce site carbon emissions by 204 tons per year.
Three grants totaling $1 million were approved in 2018, which will fund impactful and sustainable projects for improving the community of Juarez and El Paso.
In honor of Hispanic Heritage Month, Cummins is celebrating the dedication and contributions of its Hispanic and Latin American employees and communities. This recognition extends to the manufacturing and supply chain employees who support Cummins on the front lines. With approximately 20 plants or sites supporting all business units located across the region, Cummins' presence in Latin America is significant and increasingly important.
Cummins Juarez, located in the binational community of Juarez, Mexico, and El Paso, Texas, is just one example. As Cummins' largest manufacturing site for the Components business segment, Cummins Juarez produces more than 3.8 million components each year and is on target to achieve its highest-revenue year in its 33-year history.
One of the cornerstones of Cummins' success in the region is NAFTA – the single most important trade agreement to Cummins which has helped grow the economies of the US, Mexico and Canada. Prior to the agreement, Mexico was one of the most protectionist countries in the world, with automotive imports into Mexico facing tariffs as high as 20 percent. NAFTA brought down trade barriers and allowed Cummins to avoid duplication of manufacturing capacity to take care of Mexico engine and components demand.
Cummins continues to advocate for a modernized NAFTA that incorporates trade, investment and related regulatory reforms. A renegotiated NAFTA could continue to help produce benefits across the three countries and continue to help Cummins grow in the NAFTA countries and contribute to continued growth and success at its sites across Mexico, like Cummins Juarez.
Cummins Juarez is home to Cummins Electronics and Fuel Systems (CEFS) and Cummins Emission Solutions (CES). CEFS manufactures new and legacy XPI products, such as fuel injectors, and is home to a joint venture between Cummins and Scania, a major manufacturer of commercial vehicles. CES manufactures Urea dosers and pumps.
Using several advanced salvage processes, CEFS Juarez also remanufactures electronic control modules and sensors and Cummins-designed fuel systems, and they're proud of their remanufacturing focus. Remanufacturing is the ultimate form of recycling, as it helps reduce costs for customers and offers environmentally friendly manufacturing solutions.
Below are just a few additional highlights for Cummins Juarez.
OVERALL SITE STATISTICS

Site Location: Juarez, México, and El Paso, Texas (warehouse).
Year opened: 1985
Site size/plant sizes (acreage/square footage): 260,000 Sq. Ft. + 70,000 Sq. Ft. for warehouse.
Business Unit: Components Business Segment
Site Leader: Robert Rivas
Site employee count: 2,593 employees
Products manufactured: Fuel systems, electronic control modules, sensors and dosing systems
Customers: Rocky Mountain Engine Plant, Jamestown Engine Plant, Seymour and San Luis Potosi Engine Business Unit plants and all aftermarket plants
Product applications: 
On-highway – semi cabs, pick-up trucks, school and public buses, RVs, fire trucks
Off-highway – marine, military vehicles, construction equipment
COMMUNITY INVOLVEMENT
Cummins Juarez employees contributed 30,000 hours of community service in the last five years.
Cummins Juarez has three strategic community partners that feature impactful and sustainable projects (more than 800 children are being impacted):

Ojos de Dios (God's eyes) – Priority areas include the environment and equality of opportunity
Carlos Urquidi Elementary School – Priority areas include education and the environment
Ciudad del Nino (City of the Child) – Priority area includes equality of opportunity 

2018 has been an exceptional year for the Cummins Juarez Community Involvement Team, receiving three grants from the Cummins Foundation.
The Cummins Juarez Scholarship Program provides 15 middle school students with a monthly scholarship funded by Juarez plant employees through an innovative vending machine program (started on 2011).
CAREER OPPORTUNITIES
Operations 
Electronic Engineering
Quality Engineering
Industrial Engineering
Manufacturing Engineering
Product Engineering
Supply Chain – Planning and Logistics
Information Technology
Finance