Data Centre Continuous Rating a Key Advantage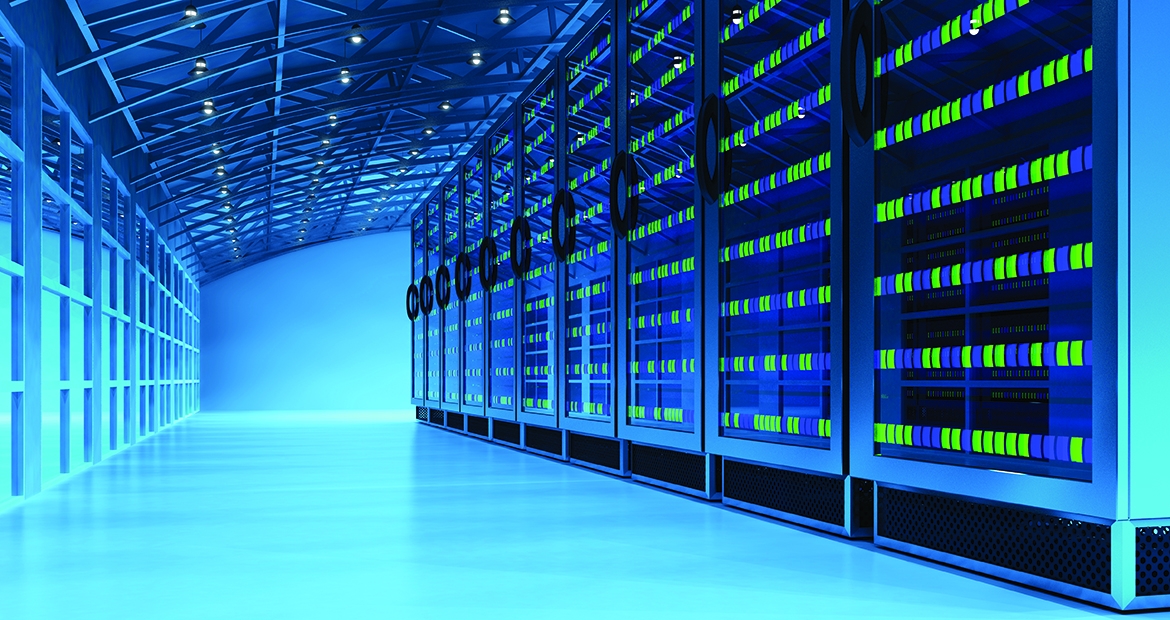 A key advantage of Cummins diesel generator sets for data-centre applications is that they boast a DCC rating from the Uptime Institute, which guarantees total dependability. This is a key criterion in such a niche but premium market segment, where reliable back-up power is critical, according to Robin Kuriakose, Power Generation Sales Leader for Southern Africa.
The Data Centre Continuous (DCC) rating means that the Cummins diesel generator sets are rated for unlimited hours of operation, with no restrictions on average variable or constant load factor. This spans Cummins' range of high-horsepower diesel generator sets, from 400 kVA to 3 300 kVA, including Cummins's ability to offer technical solutions regarding Tier I to Tier IV applications whilst maintaining our two-year standard warranty offering.
Consultants and engineers can design with the confidence that Cummins' diesel generator sets can be applied up to the specified rating without restrictions on varying or non-varying loads or hours of operation. These ratings greatly simplify the engineering design process, and also make it easier for customers to achieve site certification from the Uptime Institute.
By combining DCC ratings with the time-tested ability of Cummins diesel generator sets to achieve 100% load acceptance in a single step, together with best-in-class PowerCommand® digital controls, data centre customers are assured that their power generation systems are at the cutting edge of technological development.
"This is a particular value-add for our clients, as we are one of very few local suppliers offering a DCC rating as standard," Kuriakose notes. From large financial institutions to telecoms companies and even parastatals, it is critical that data centres have reliable back-up power in the event of any unforeseen outage.
"Back-up power can be supplemented by UPS, but this solution has a finite battery back-up capacity before it runs out. Only diesel generator sets are capable of supplying power on-demand, for whatever period required," Kuriakose stresses. The implications of downtime for any data centre are not only potential loss of data, but reduced data traffic, and therefore less revenue generated.
Commenting on battery back-up as a potential solution, Kuriakose points out that this technology still has a long way to go before it matures. "The fact of the matter is that, if power supply to a data centre is interrupted for an entire day, for example, only a diesel generator set is sufficient for such an extended period. Cummins is a premium engine manufacturer, which means that its diesel generator sets are of the highest quality."
Cummins' complete power system solutions for data-centre applications comprise high-horsepower generator sets, automatic transfer switches, digital control technology, and remote monitoring and control in the form of PowerCommand, which allows operators to view power system performance from a web browser, for example.
"These innovations represent the cutting edge in data-centre back-up power supply. The combination of reliable equipment and seamless components, together with the DCC rating, make our diesel generator sets the most trusted in the world for such critical applications," Kuriakose elaborates.
Cummins was a proud exhibitor at Infracom at the Kyalami Theatre on the Track in June, billed as the biggest data-centre networking event in Africa. "We are seeing a lot of development in this space in the local market, particularly as we have a product range designed specifically for it. There is a definite push for more data centres, due to the growing need for effective data storage. This is why our ongoing commitment to this market is reflected through our participation at key events such as Infracom," Kuriakose stresses.
From design to operation, Cummins is there throughout every phase of a data centre project through dedicated project management staff and expert delivery of integrated turnkey programs. This upfront involvement allows Cummins to offer the latest technology and the best aftermarket support and back-up. "A key differentiator for us is our total power solutions approach, which means our involvement can extend from the design to the actual installation and commissioning," Kuriakose concludes.