Cummins Joins Council Promoting Hydrogen as a Future Energy Source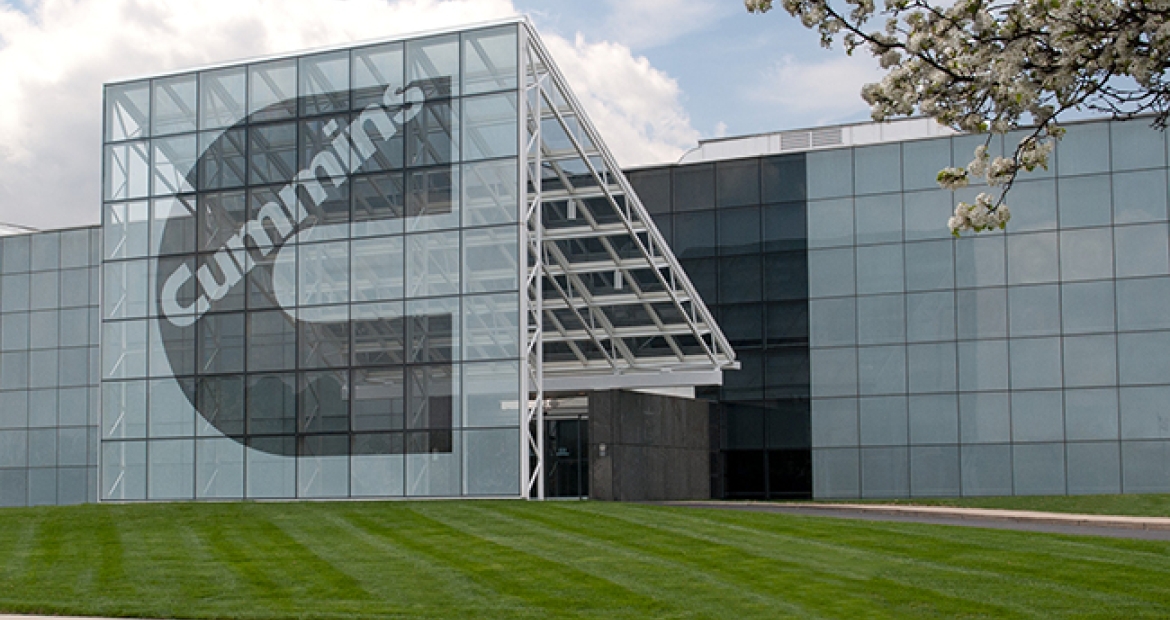 Cummins has joined the Hydrogen Council, a global coalition exploring and promoting hydrogen as a clean energy source to help meet the world's climate challenges.

The company is one of eight new members joining the council's steering committee, the group announced today (Sept. 5, 2018) in Brussels, Belgium. An additional six entities joined as supporting level members.
"Over the last 18 months we have brought together a critical mass of members, laid out a clear path forward to realize a global scale up of hydrogen in our 'Hydrogen, Scaling Up' study and fostered new actions with governments around the world," said Dr. Woong-Chul Yang, vice chairman of the Hyundai Motor Company and co-chair of the Hydrogen Council. "There is more to come – look out for more exciting announcements from the council as we come together during the Global Climate Action Summit next week."
Today's announcement is the latest development in Cummins' efforts to explore and support the use of low-carbon energy sources to help address global climate challenges.
The company has been working quickly to develop its own capabilities in electrification, establishing a new Electrified Power business segment in 2018. Leaders have pledged to have an electric powertrain system for the urban bus market by the end of 2019.
Cummins recently acquired several companies to help the company develop its expertise in electrification including Silicon Valley (USA)-based Efficient Drivetrains, Inc., which designs and produces hybrid and fully-electric power solutions for commercial markets, Oregon (USA)-based Brammo, which designs and develops battery packs for mobile and stationary applications and U.K.-based Johnson Matthey, a high-energy automotive battery business.
In addition, Cummins announced in 2017 it was partnering with Microsoft to study the use of natural gas-powered fuel cells as an energy source for datacenters, potentially allowing them to unplug from the grid.
Cummins wants to offer its customers a broad portfolio of clean power options, including clean diesel, natural gas and electrification, to help them best meet their sustainability goals.
The company has also been working to diversify its own use of energy. Cummins last month celebrated the start of construction at a northwest Indiana wind farm it is supporting through a financial arrangement called a virtual power purchase agreement. The expansion, when it comes fully on line in 2019, will produce energy equal to all of the electricity the company uses in its headquarters state of Indiana (USA).
The Hydrogen Council now has 53 companies within its membership, including Daimler, General Motors, Toyota, Honda, 3M, Airbus and Royal Dutch Shell. The group has more than quadrupled in size since launching at the World Economic Forum in Davos, Switzerland, 18 months ago. Today's announcement comes ahead of the Council's next annual CEO meeting, which will take place during the Global Climate Action Summit in San Francisco, California (USA) next week. 
The council shares the joint vision of hydrogen potentially averting 6 gigatonnes (Gt) of carbon dioxide (CO2), creating a $2.5 trillion market that will provide employment for more than 30 million people by the middle of the century.
Hydrogen is currently being used on a limited basis as a source of energy in fuel cells powering cars. It still faces technical challenges regarding its production, transportation and distribution.