Cogeneration Energy System Reduces Environmental Footprint at Brazilian Chemical Company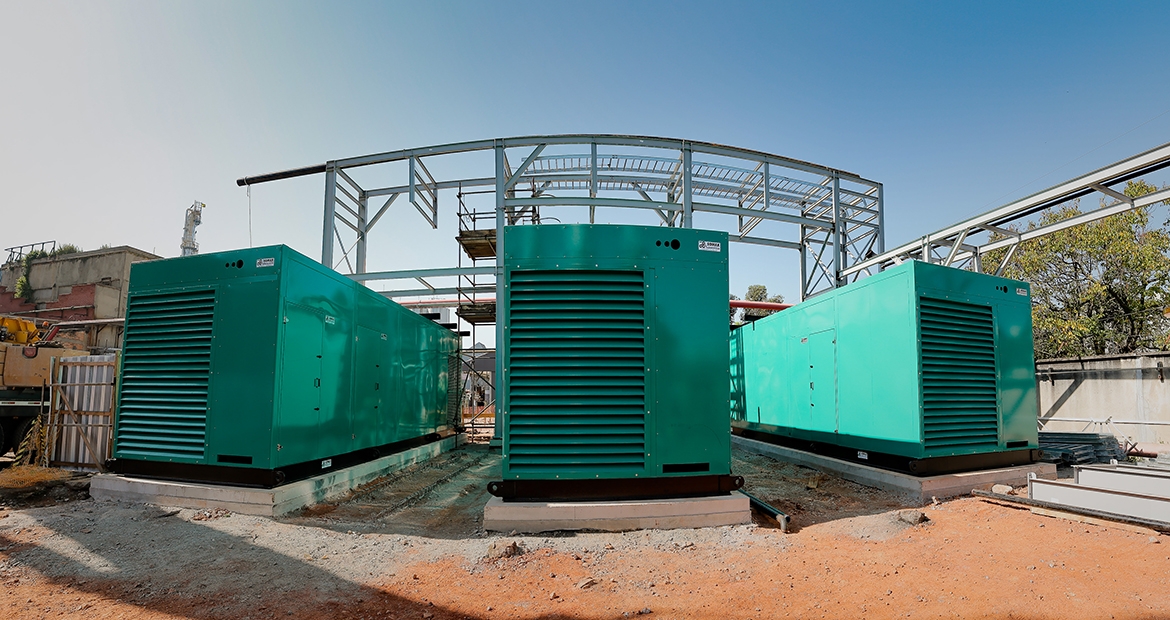 A new cogeneration energy system at a Brazilian chemical company is producing large energy savings, providing power, hot water and steam to the site by capturing waste heat.
Rhodia Brasil, a Solvay Group company, has been present in Brazil since 1919 and has established itself as a benchmark for innovation in the chemical industry. The company recently partnered with Cummins on a new innovative power plant, at the center of which are three Cummins C1100 N6C gas generator sets, delivered and installed at the Solvay Group's Santo André plant in the São Paulo metropolitan region. Cogeneration systems deliver fuel efficiency, cost savings and a smaller environmental footprint. The plant can now produce 3 MW of electric power, 2.8 tons of steam and an average volume of 30 cubic meters of water per minute, at a temperature of 90ºC. Cummins' factory team along with Sales and Services Distributor (CVSMG), carried out the work.
Cummins successfully dealt with the challenges of the project while meeting a tight implementation schedule. This power system had to be installed in a compact space, so Cummins engineers and technical teams worked closely with the customer on the system design and installation. Also, as Rhodia is located in the middle of Santo André, on a busy street near residence, it was required to have a noise attenuation that provides a maximum level of 65 dB at 1 meter.
Cummins' technical expertise, brand reputation and quick response and turnaround to meet the tight project time line were all key factors toward a successful outcome. Cummins and CVSMG will have the opportunity to keep demonstrating customer support excellence through a maintenance agreement with Rhodia.
For more information on cogeneration solutions, visit https://power.cummins.com/cogeneration.