Cummins Careers Culture Series - Volume 1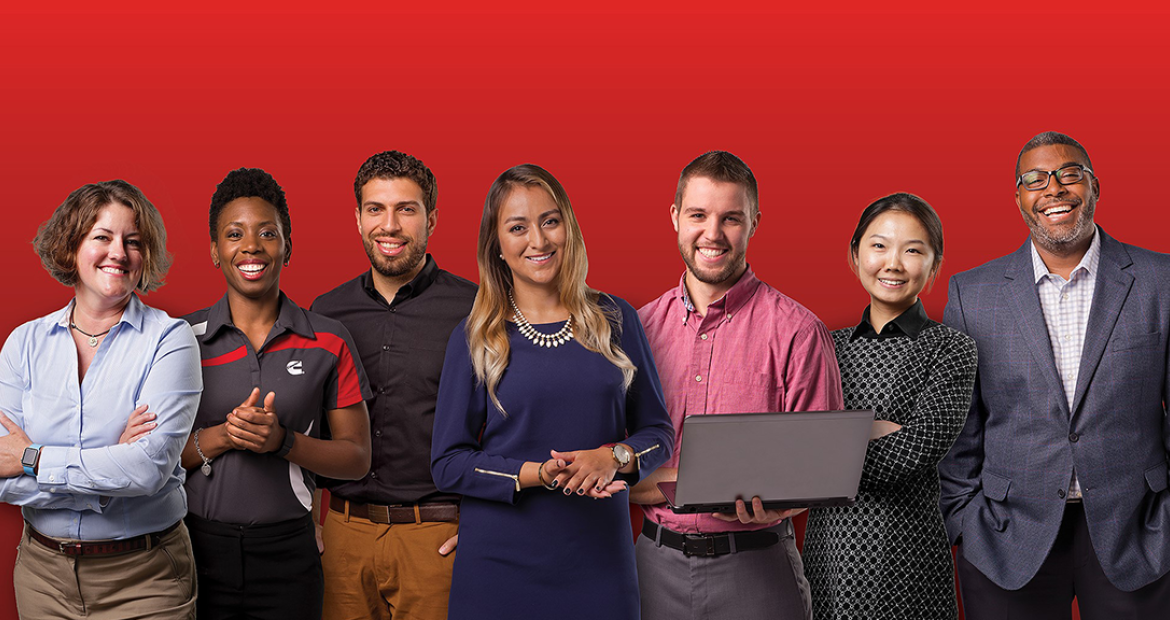 Cummins sponsors over 100 Employee Resource groups that help create the right environment for success at Cummins by promoting diversity, inclusion, and lending their unique perspectives to identify opportunities that can enhance our business success.
These groups are open to all employees and are organized around dimensions of diversity such as race, ethnicity, country of birth, gender, sexual orientation, as well as broader themes such as individuals with disabilities, veterans, and new employees. The groups also focus on providing important cultural and business environment information to ensure Cummins' success.
This interview is the first in a series of one-on-ones with members of our Women's Resource Group, located in Southern Indiana. Chaitanya S. is an IT Project Manager based out of Cummins' Corporate Headquarters in Columbus, Indiana.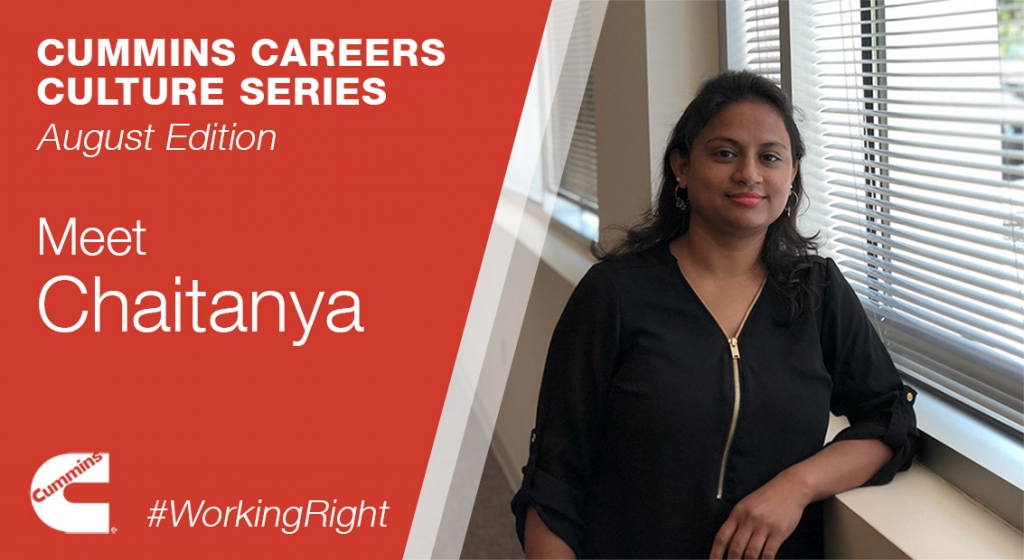 Q:        Tell me a little about your path to Cummins and why you chose a career with the company.
 
A:        My husband joined Cummins in February of 2007 after earning his master's degree from the University of Kentucky. I relocated to Columbus after getting married in April of 2013. After moving to the area, I came to learn more about Cummins through my husband and friends; specifically, I learned of the various opportunities for growth and development the company provides its employees, as well as the various programs that Cummins offers.
 
After learning more about Cummins' company culture, I knew it would be a great fit for me. I began seeking a career with Cummins and was recruited as a Senior BA in Corporate IT/Finance in 2017.
Q:        How did you become familiar with, and ultimately join our Women's Employee Resource Group?
 
A:        During Onboarding, I had the opportunity to learn about Cummins' core values – one of which is Diversity & Inclusion – as well as employee-led groups that are often defined around some common characteristics between employees (such as ethnicity, culture, gender, etc.). I love to learn about people and their various backgrounds, so I was excited to get involved in the various Employee Resource Groups available to all employees.
 
When the Women's Resource Group (WRG) was mentioned, I didn't think twice about joining. It was interesting to me to learn about the various sub-committees within WRG that carry different objectives. My interests closely aligned with the Recruiting and Branding team, so I began to actively participate in various projects and work collaboratively with various functions across Cummins, to bring more awareness to WRG and its exciting work alongside my day-to-day function.
Q:        How did you become involved with Cummins' Emergency Response Team?
A:        Cummins' Emergency Response Team (ERT) is an in-house volunteer group established to effectively and efficiently handle all emergencies at Cummins. The group strives to provide safety and protection for all employees, contractors, visitors, and Cummins' sites. I enjoy being able to help my peers and Cummins' commitment to employee safety resonated with me, so I decided to volunteer to support the group and its efforts.
Q:        How does your involvement with the Women's Resource Group and the Emergency Response Team relate to one another? Do you find it difficult to be part of multiple efforts?
 
A:        Both the Emergency Response Team and the Women's Resource Group offer great opportunities to network with other employees, as well as the opportunity to better processes and procedures for all employees at Cummins. It's awesome to be part of such great work from both groups.
 
Both groups provide me the opportunity to be involved beyond my desk, but also allow flexibility to prioritize different things. Cummins offers a very collaborative environment, which empowers women like me to contribute to things beyond my day-to-day work.
 
Q:        What's the most rewarding part of being a part of groups like WRG and ERT?
A:        It's an honor to be a part of both groups; I have the opportunity to empower women in my community as well as fellow employees at Cummins and the opportunity to educate others on the importance of safety both in casual and emergent situations. My unique experiences in both groups have provided me with knowledge and understanding that I may not have received otherwise.
Learn more about how our employees make a difference and how you could make an impact at Cummins by visiting careers.cummins.com, and check us out on Facebook, Twitter, LinkedIn, and Instagram.