Cummins Nears 2020 Products-in-Use Environmental Goal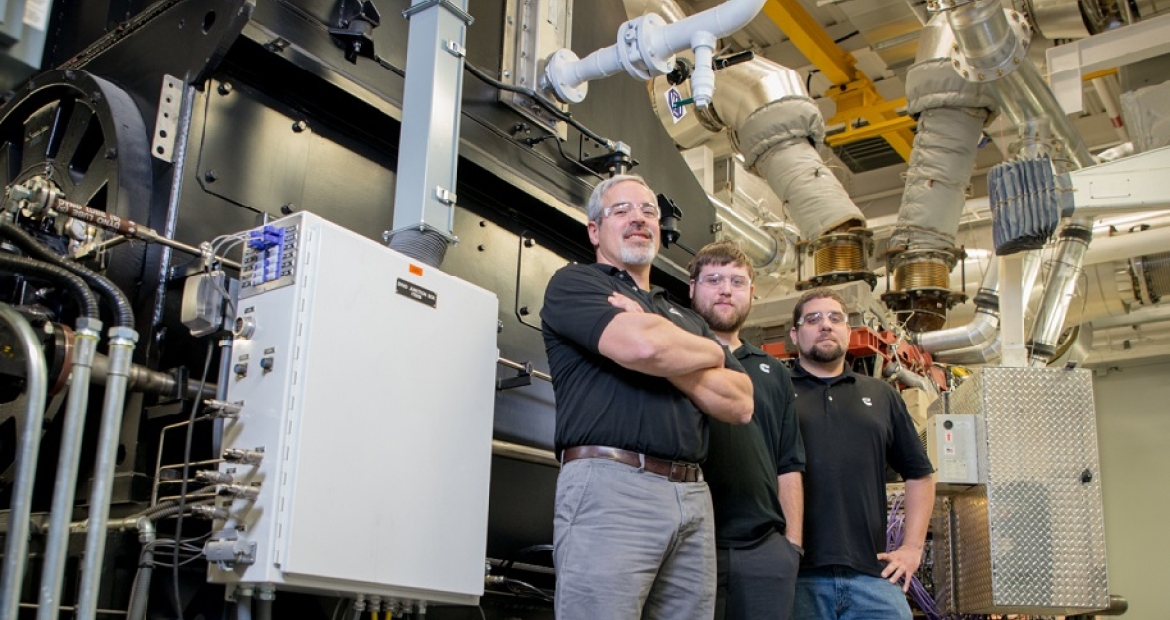 Cummins closed in on its 2020 products-in-use environmental goal in 2017, achieving 97 percent of its target with three years remaining to go.
The company's biggest environmental impact is through its products in use by its customers. Cummins has been working with customers for several years to help them operate Cummins' products efficiently, reducing their environmental impact while saving customers money.
"Our products help to drive the basic foundations of the economy: moving food to store shelves; moving energy so that we can operate in our buildings, etc. But (our) products do impact the environment, that's a really important thing for us to acknowledge," Chairman and CEO Tom Linebarger said in a recent interview with the Environmental Defense Fund for its EDF+BUSINESS blog.
"That's why we're constantly asking what the opportunities are for us to innovate, so that we can drive wealth creation for our shareholders and for our customers while reducing the impact we have on the environment," he said. 
Since 2014, the company's fuel economy teams around the world have implemented more than 250 products-in-use projects, achieving a 3.4 million metric ton annual run rate of CO2 reduction toward the company's goal of a 3.5 million metric ton run rate by 2020.
Projects have targeted machine integration, systems optimization and helping customers analyze their operations to reduce things like engine idling.
Cummins wants to cut CO2 emissions by nearly 16 million metric tons, saving customers up to $6.3 billion through greater fuel efficiency by the end of 2020. Cummins expects to work with about 20 percent of its customer base, touching nearly 2 million engines as it tailors engine specifications to customer applications.
Here's a quick look at Cummins' performance on other environmental goals:
WATER
Since the goal's baseline year of 2010, water use adjusted for hours worked is down by 44 percent. The company's goal is a 50 percent reduction by 2020.
Cummins' water neutrality work is also progressing. Eight sites have now been validated as water neutral toward the company's 2020 goal of 15. They are off-setting their water use with community improvements that either conserve water or make new sources available.
ENERGY AND GHG
Cummins has so far achieved about a 25 percent reduction in energy intensity (energy use adjusted by hours worked) toward its 2020 goal of a 32 percent reduction at its facilities.
The company had a number of challenges in maintaining progress on its goal, including several new buildings and distributor locations that were part of the Distribution Business segment's North American consolidation
WASTE
Cummins in 2017 recycled 90 percent of the total waste the company generated, a slight increase over 2016. The company's goal is to recycle 95 percent of its waste by 2020.
Ten sites have been certified as zero disposal sites – seven in Europe and one each in North America, the Asia-Pacific region and China – toward the company's goal of 30 by 2020.
Eighteen additional sites are approaching zero disposal, but face challenges such as regulatory barriers in India and China, and the absence of vendors to help with hard-to-recycle wastes.
LOGISTICS
In 2017, Cummins changed its transportation management system provider. By the end of 2019, 80 percent of the Cummins network will be using an optimized transportation solution.
The change is expected to result in more accurate data, but the company will be unable to report its progress until the baseline data is stable, which is expected in 2018.