Cummins Employees Support Diversity and Inclusion at Indy Pride Parade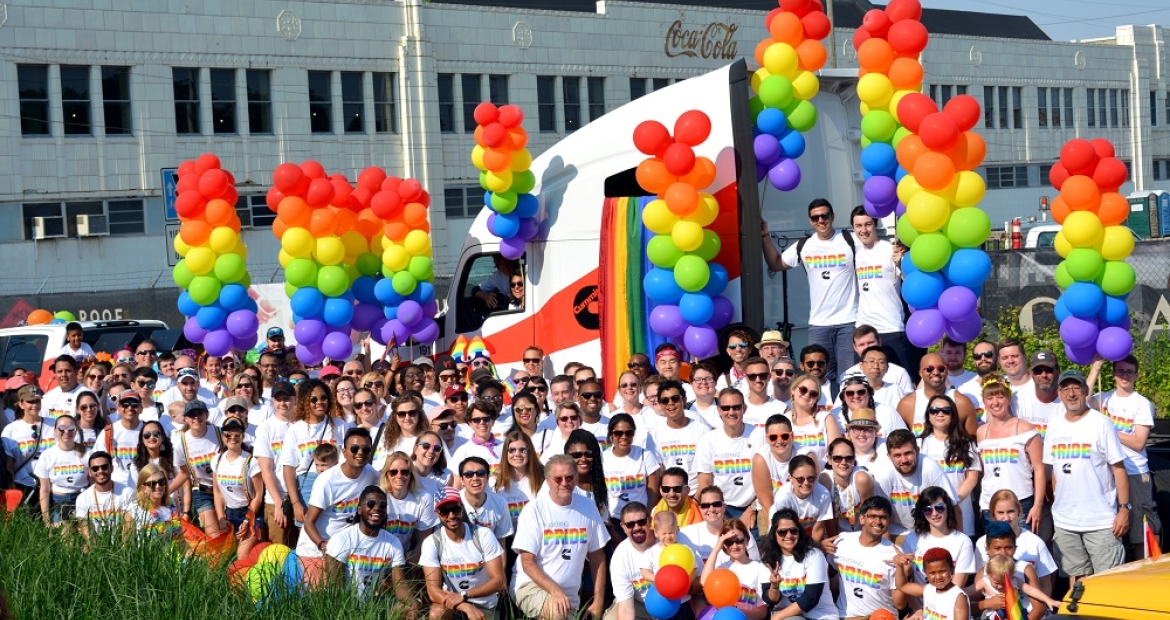 Cummins employees made a strong showing Saturday (June 9) at the Indy Pride Parade and Festival in Indianapolis, Indiana (USA), joining a number of other companies in the city demonstrating their support for the LGBTQ+ community as well as diversity and inclusion in general.
The event drew thousands of people downtown on a brilliant sunny day interrupted briefly by a spring storm. Cummins employees are also marching in pride parades in Charleston, South Carolina; Minneapolis, Minnesota and Nashville, Tennessee in the United States as well as Vancouver and Calgary in Canada, Brazil, India and Asia Pacific.
"This is important to me because, first, I'm the co-sponsor of the Pride Affinity Group and it's a wonderful group that I'm proud to support," said Thad Ewald, Vice President – Corporate Strategy, shortly before he and the rest of the Cummins' contingent marched in the Indianapolis parade. "But more importantly it's a chance to show support for all of our LGBTQ+ employees and the LGBTQ+ community at large. This is just such a great turnout."
Jasmine O'Conner, Marketing Specialist Sr – Senior Associate MSDP, and the lead organizer of Cummins' parade involvement in Indianapolis, said about 400 employees signed up to participate in the parade and festival.
"It's easy to classify the words diversity and inclusion as buzzwords; so many companies are using them nowadays," said O'Conner, between passing out t-shirts and making sure the Cummins crowd stayed safe under the hot and humid conditions. "So, I'm happy to work for a company that puts actions to those words."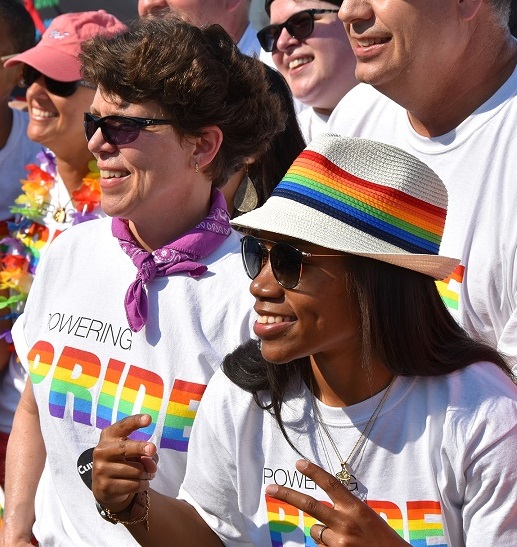 O'Conner, a member of her site's Local Diversity Council, noted that Cummins' mission, vision and values include both support for diversity and inclusion and a commitment to doing what you say you will do.
"It brings me so much joy to lead our company's participation in an event that allows employees to celebrate who they are and feel the love and support from their counterparts, friends and family," she said.
The participants from Cummins ranged from interns to senior leaders. Marchers included Amy Adams, Vice President – Strategic Initiatives; Mark Osowick, Vice President – Human Resources Operations; Jim Schacht, Executive Director – Marine and Oil and Gas Markets; Marina Savelli, Executive Director – Market Intelligence and Strategy, and Ian Kohen, Director of Corporate Responsibility and Diversity & Inclusion for Cummins Engine Business.
"I'm here because I'm a huge ally for the LGBTQ+ community," said Kohen, who in addition to his work at Cummins serves on the Columbus, Indiana Human Rights Commission. "I'm here to show support for a huge population that hasn't gotten a lot of support in the past."
Many in the Cummins' contingent said they have experienced the benefits of diversity and inclusion first hand and welcomed the chance to demonstrate their support in a fun setting outside of work.
"I'm here with my family because, for one thing, it's a heck of a lot of fun," Osowick said. "But the bigger reason is I believe in diversity and inclusion and what better way to show your support for our employees and the LGBTQ+ community than to come to a wonderful event like this. Who wouldn't want to be part of this?"