They Are Still Manufacturing Jobs – Just Different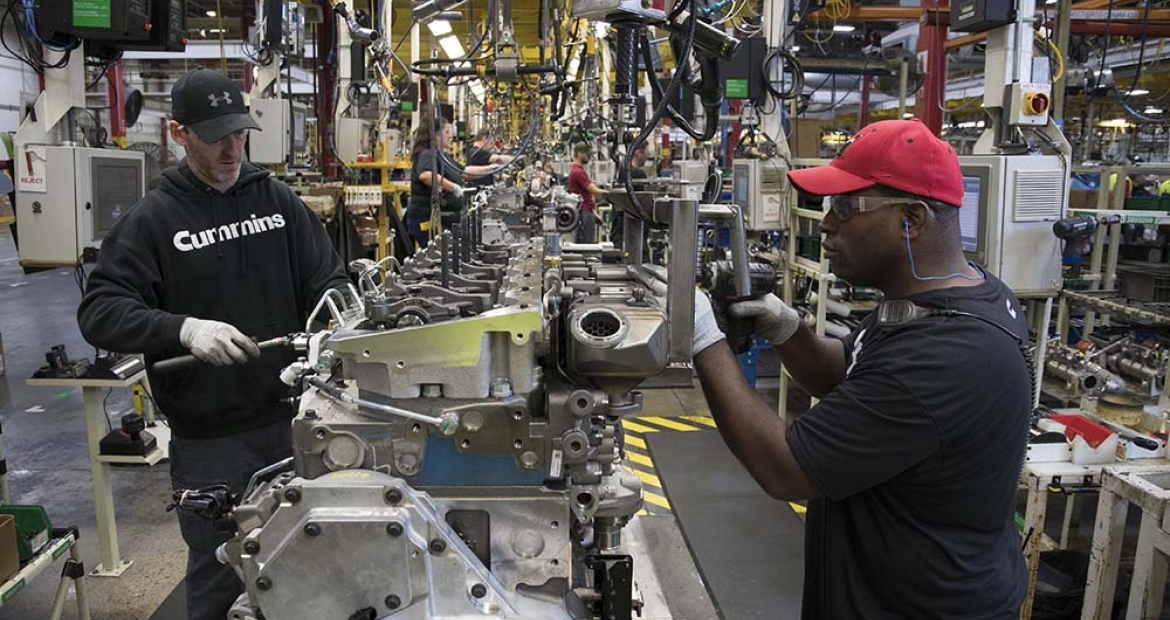 Manufacturing advances like robotics do not mean the demise of well-paying manufacturing jobs, but do require different skill sets and a commitment to lifelong learning, Cummins Chairman and CEO Tom Linebarger said Thursday (June 7) at a forum on advanced manufacturing and logistics.
New technology still has to be manufactured, maintained and programmed, which often requires workers develop new skills as technology evolves, Linebarger said at the forum in Indianapolis, Indiana (U.S.A.) The resulting efficiencies, however can translate into higher wages.
While a high school degree was once enough for a successful career in manufacturing, "it hasn't been that way for a long time," he said, citing the need for workers with two and four year degrees in manufacturing related studies.
Linebarger was participating in a panel discussion at the event sponsored by Conexus Indiana, a group dedicated to bringing manufacturing and logistics jobs to Indiana, and the Indianapolis Business Journal.
He was joined on the panel by Henry Maier, President and CEO of FedEx Ground; Brandye Hendrickson, Acting Administrator of the Federal Highway Administration; Lee Bauer, Vice President, Mobility Architecture Group, Aptiv; Darcy Bullock, Director of the Joint Transportation Research Program at Purdue University and Joe McGuinness, Commissioner of the Indiana Department of Transportation.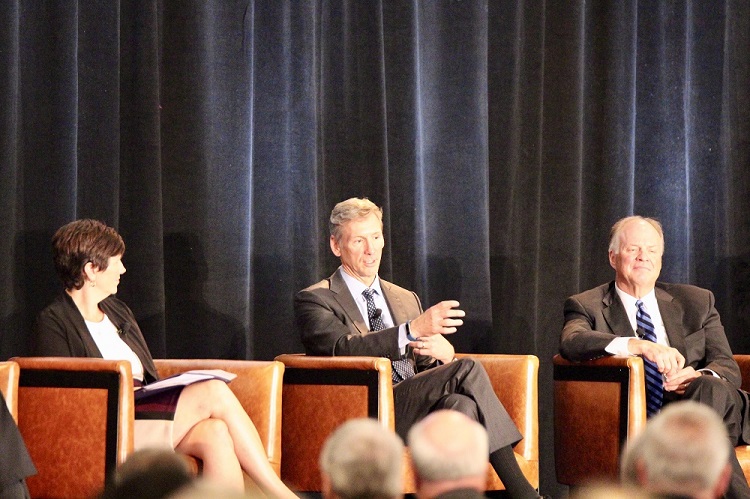 INNOVATION VS. INFRASTRUCTURE
The panel discussed innovations such as driver-less vehicles, "platooning," where trucks use smart technology to safely drive close together to increase fuel economy and decrease carbon dioxide, and alternative fuels such as electrification.
Linebarger, however, said infrastructure may be as big an issue as the advances themselves. A technological advance can be achieved by a single company relatively quickly, he said, but the infrastructure necessary to make it work effectively can require broad public support. Take roads, for example. There are many competing voices for the tax dollars necessary for road improvements.
Many of today's innovations hold the promise of a cleaner, safer and more efficient world. Linebarger said sustainability is a key issue. Anything that uses more of the world's resources isn't likely to be successful.
"We have to have less impact on the world," he said. "There's just no question about it."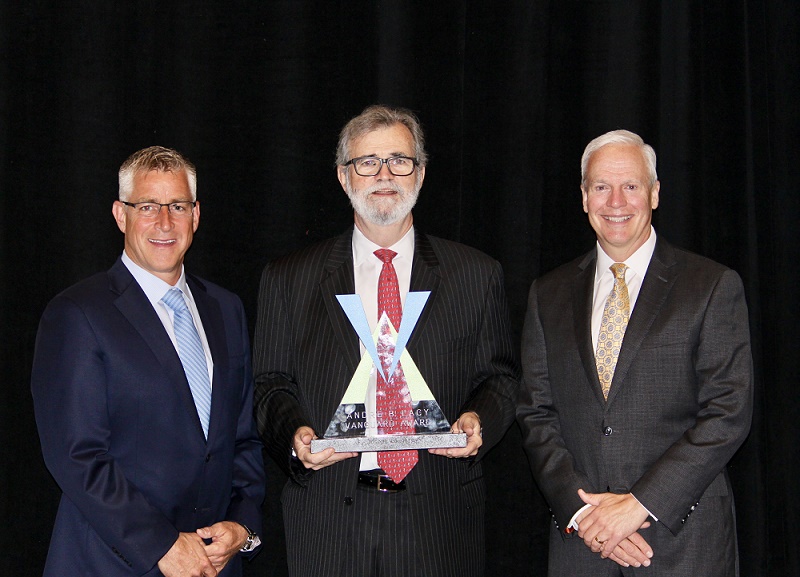 LOUGHREY HONORED
Former Cummins President and Chief Operating Officer Joe Loughrey was honored at the forum with the inaugural Andre B. Lacy Vanguard Award, named for the late Indianapolis businessman and philanthropist.
Loughrey retired from Cummins after 35 years in 2009. He was the founding Chairman of Conexus Indiana and serves today as Chairman of the Board of the Lumina Foundation, an Indianapolis-based foundation focused on increasing opportunities for learning beyond high school.
In a video message, Indiana Gov. Eric Holcomb paid tribute to Loughrey's leadership, saying he has had "an enormous impact on our state."
The Lacy award honors outstanding leadership in advanced manufacturing and logistics in Indiana.