Official NOAA Hurricane Forecast Released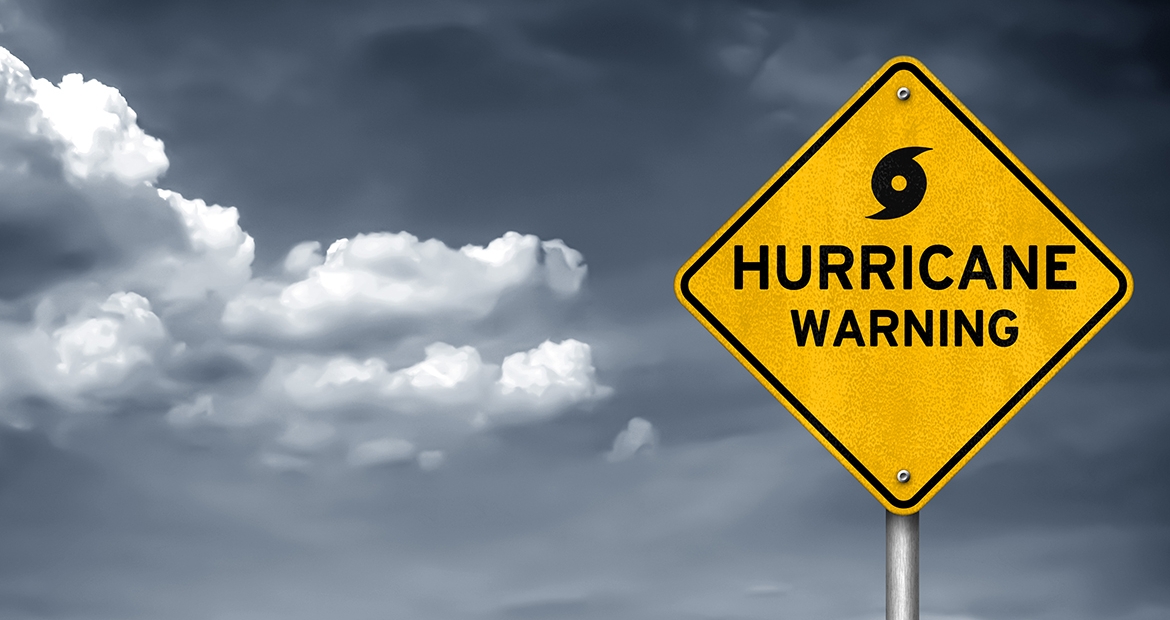 While hurricane season officially begins on June 1st, Subtropical Storm Alberto made landfall near Laguna Beach, Florida on Memorial Day.
As the first named storm of 2018, there was heavy rainfall and flash floods in Florida, Alabama, Georgia, Tennessee and the Carolinas. And this is just the beginning.
After months of research, NOAA's Climate Prediction Center recently released their prediction for the 2018 hurricane season. The 2017 Atlantic Basin hurricane season was a busy one and scientists say we may be in store for another potentially active season. In fact, NOAA is predicting a 75% chance of a near- to above-normal hurricane season.
As far as the number of named storms, NOAA meteorologists predict:
10 to 16 named storms (winds of 39 mph or higher), of which 5 to 9 could become hurricanes (winds of 74 mph or higher), including 1 to 4 major hurricanes (category 3, 4 or 5; with winds of 111 mph or higher). An average hurricane season produces 12 named storms, of which 6 become hurricanes, including 3 major hurricanes.
Near average sea surface temperatures and the potential of a weak El Niño developing are key factors in this prediction. As atmospheric variables change over the next few months, NOAA will continue to adjust their hurricane season forecast and release their next official forecast in August – just before the historical peak of hurricane season.
Keep in mind the number of storms that make landfall is not a part of this forecast.
It only takes one tropical cyclone to impact millions of people. Hurricane Irma left 16 million people without power and Hurricane Maria left 80 percent of the island of Puerto Rico without power. 
Regardless of the forecast, it is important to be prepared for hurricane season every year. Having a plan for power outages is just one consideration for homeowners. Having a standby generator, such as the Cummins QuietConnect Series, means all the power in your house can be restored automatically – even when you're not home. 
For more information and preparedness tips, including information on Cummins QuietConnect home generators, visit the Cummins Home Generators website and learn how you can stay ahead of the storm. You can also check out the short video below for some important  tips on how to keep you and your family prepared in the event of severe weather and power outages this hurricane season.