Cummins Repower Blog: Overland Expo West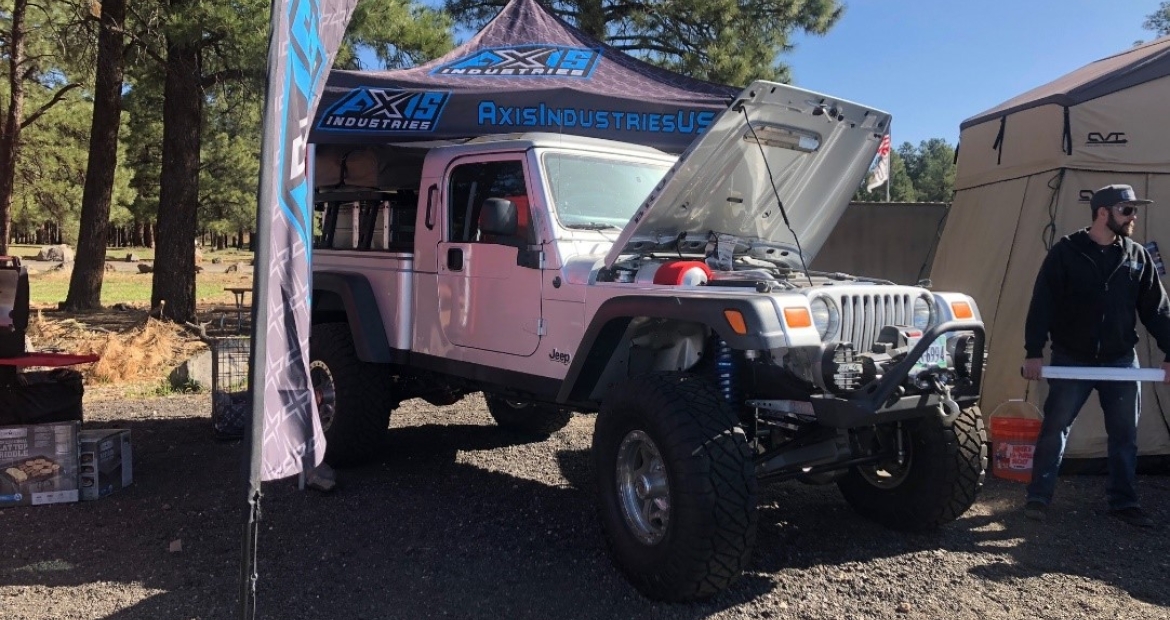 The following post was authored by Allison Janowski, Marketing Communications Specialist for Cummins Repower, who recently attended the Cummins booth at Overland Expo West in Flagstaff, Arizona.
This week, the Cummins Repower team headed to Overland Expo West 2018. We packed up our vehicles and started our engines and made the 1,700 mile journey from Columbus, Indiana to Flagstaff, Arizona. Our Cummins R2.8 Turbo Diesel repowered Jeep Wrangler TJ and Land Rover Discovery 1 made the trip with ease and arrived at the expo showgrounds Thursday afternoon. We were excited with the amount of Cummins powered Overlanding rigs that greeted us when we entered the expo for show set up. We were eager to set up our booth for the 3-day event, and our technical team was ready to answer any repower questions.

Our booth featured the Cummins R2.8 engine, kit contents and crate, as well as our TJ and Discovery, but the stars of the show were the customer built repowered vehicles scattered throughout the expo. We were excited to see that five other Cummins R2.8 builds made it to the show. After setting up our booth we walked the show to meet these builders and see their hard work.
The Clean Cruiser Project

First stop was the Clean Cruiser Project booth and their original mustard yellow colored BJ42 Toyota Land Cruiser. Their work in progress build caught your eye as you walked down the gravel path, but they had an even cooler story to tell. These guys are taking this BJ42 and another restored 1979 FJ40 to Columbia in 2019. They plan to make some amazing memories, but also reduce their carbon footprint to zero by planting 200 trees during their adventure.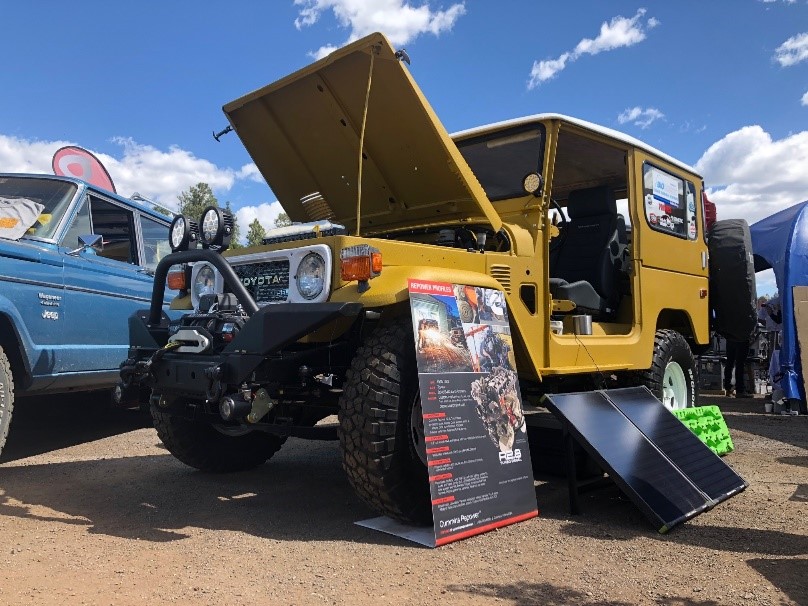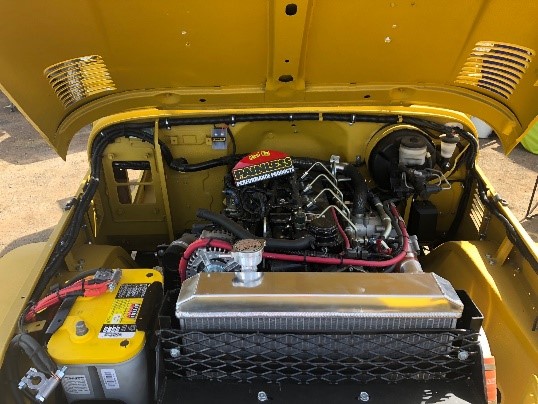 Proffitt's Resurrection Land Cruisers

We then made our way through the crowd surrounding Proffitt's Resurrection Land Cruisers booth to see their 79 Toyota Land Cruiser. As one of our first beta builders, we love seeing this shiny SEMA vehicle that can tackle any trail, too. The Land Cruiser was ready to take on the Overlanding experience with a newly added rooftop tent and a bed full of all the necessities. Proffitt's specializes in premier Toyota Land Cruiser restorations, and they all turn heads. 
DELTA Vehicle Systems

Across the way from our booth was DELTA Vehicle Systems. DELTA Vehicle Systems brought their Toyota Land Cruiser FJ80. They were excited to debut their complete frame off 80 series R2.8 build with a new paint job and packed full of their products. They are building custom adaptor plates and completed, ready to bolt on vehicles accessories.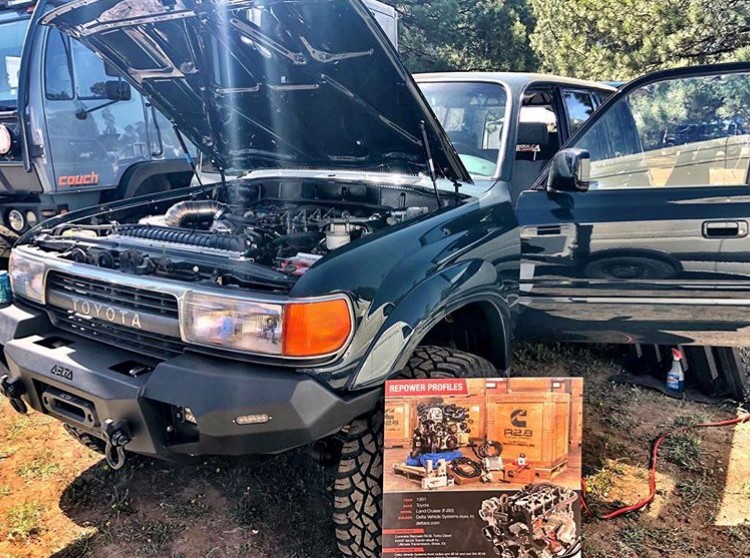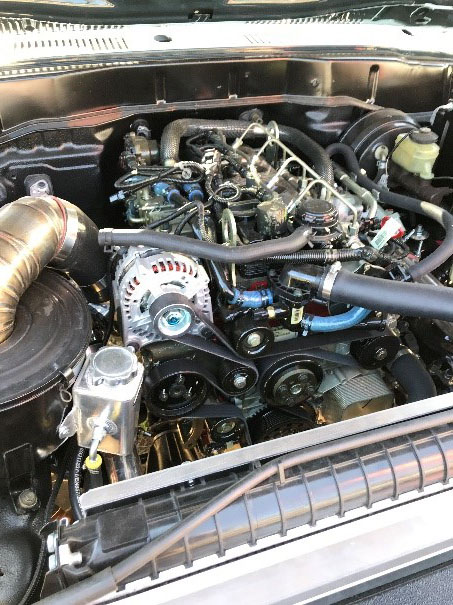 Overland Cruisers

Our friends from Overland Cruisers featured a built R2.8 Toyota Land Cruiser FJ60 in their booth. This 60s series looked like it was yearning to hit the trails and start its maiden voyage as a newly repowered diesel Land Cruiser. Overland Cruisers is a full service Toyota Land Cruiser and Toyota 4WD specialty shop, specializing in full restorations, engine conversions, repairs and so much more. They truly do have a passion for 'cruisers.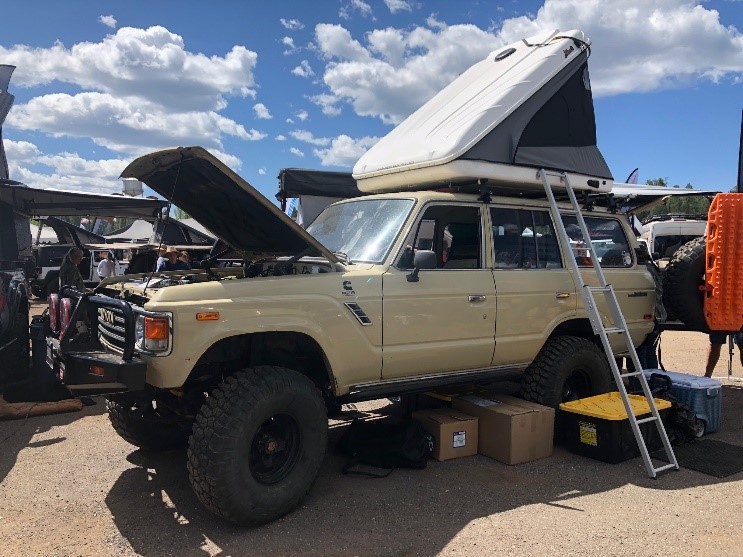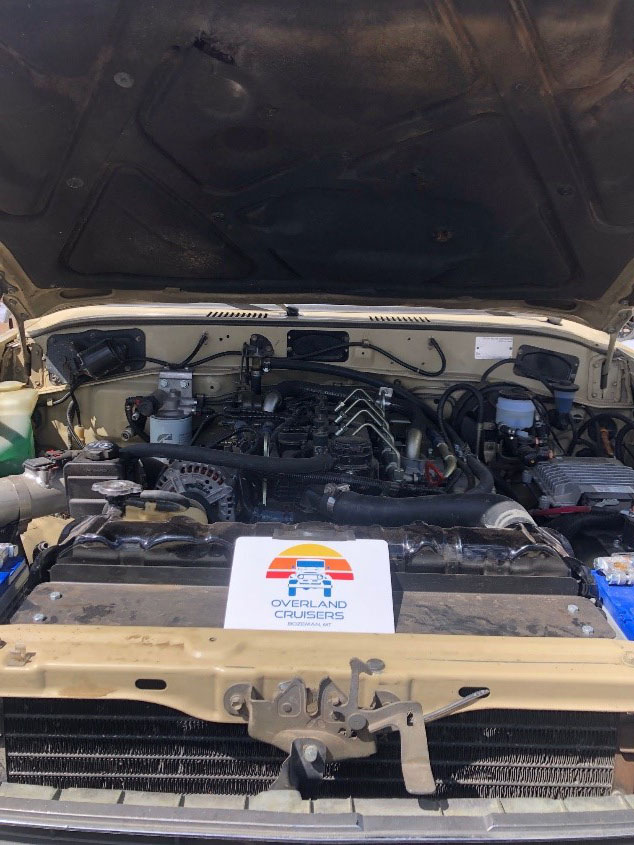 Axis Industries USA

We even had another jeep show up to the expo! Axis Industries showcased their R2.8 converted Jeep TJ Brute Pickup. This Jeep was built from the frame up by Axis and set on 37 inch tires. They have done numerous R2.8 engine conversions in various jeeps for their customers. Axis industries manufactures adapter kits for the R2.8, as well as other off-road products for vehicles.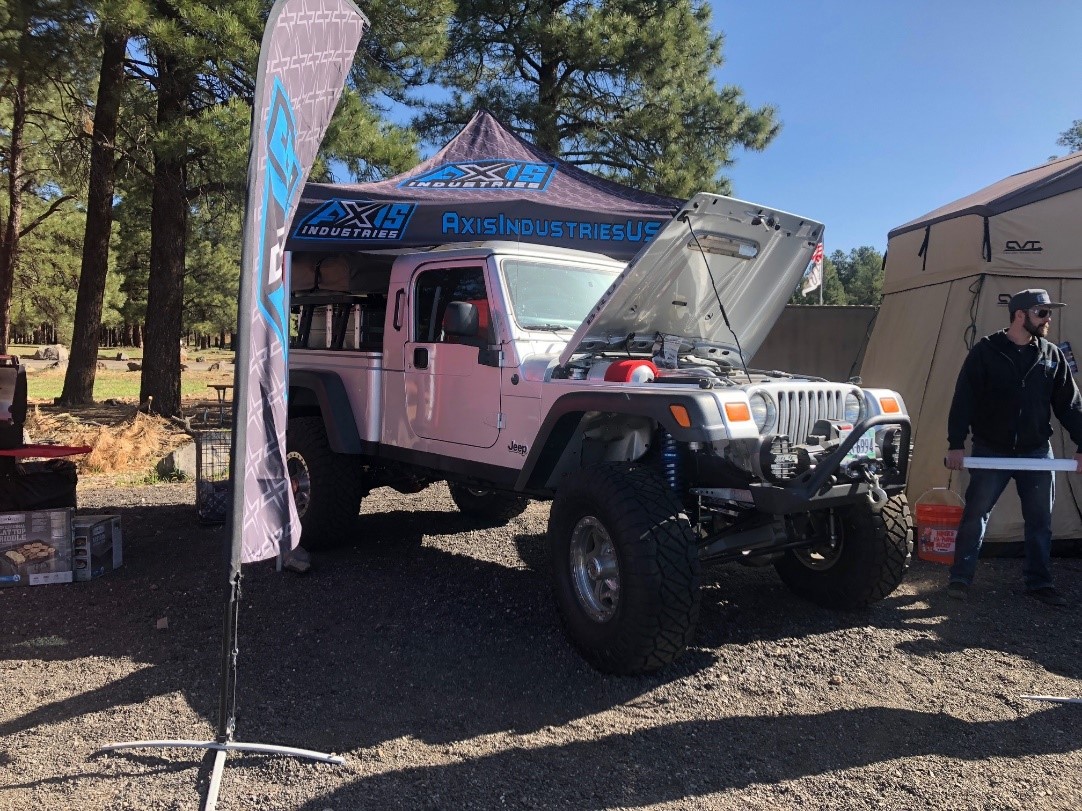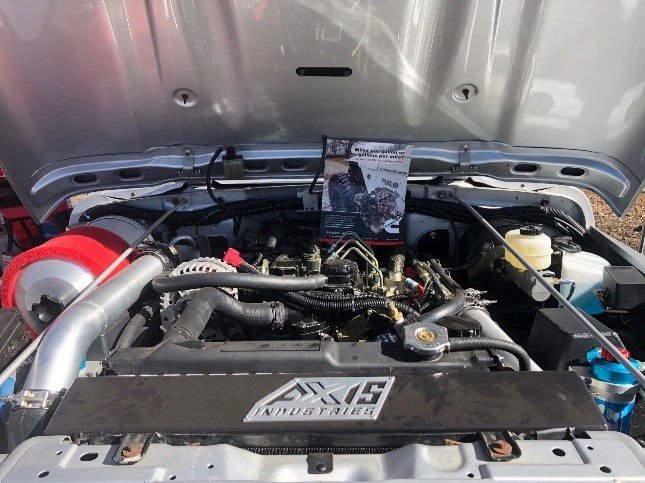 Overall, it was a great three days at Overland Expo West. It was exciting to see all of the Cummins powered vehicles, and so many R2.8 builds at the show. Check out what our Cummins Repower Technical Lead, Brittany, did with our Discovery show vehicle in our West Road Trip Blog. We're looking forward to our other Repower shows this year, including SEMA in October, Overland Expo East in November, and PRI in December.