Cummins CEO Sees Benefits in a Different Approach to Health Care
Cummins has seen impressive results using lifestyle medicine with some of its employees, and is now looking for ways to reach those most in need of help, Cummins CEO and Chairman Tom Linebarger told the American College of Preventive Medicine at its annual meeting in Chicago, Illinois (U.S.A.).
"Cummins is an organization deeply committed to continuous improvement by getting to the root cause of a problem and then devising a solution," Linebarger said, delivering the Katherine Boucott Sturgis Lecture at the meeting Wednesday (May 23). "So there was a definite synergy to be found in an approach to medicine centered on getting to the root cause of ailments."
Frustrated by growing health care costs and unsuccessful outcomes, Cummins opened the LiveWell Center in its headquarters city of Columbus, Indiana (U.S.A.) in 2016. The 28,000 square foot center for employees and their families offers a broad range of services to get to the root of health issues, treating the cause of disease rather than simply its symptoms.
Patients learn to prevent disease by addressing lifestyle choices such as what and how much they eat and how much activity they get. In addition to traditional doctor's appointments, the center offers everything from massage to cooking classes to help patients improve their health and wellbeing.
The response to the center has been overwhelming, Linebarger said. Nearly 2,000 visitors attended an open house for the center, scheduling more than 500 appointments during the event. By this point in the center's operations, the company expected to serve about 22 percent of the 18,000 employees and family members who live within 20 miles of the center. Linebarger said utilization is closer to 50 percent for a variety of center services, which are fee based. A primary care visit costs $30.
Five patients have seen a complete reversal of their type 2 diabetes. One employee was able to completely reduce $700 per month of medication. More than 1,000 employees have signed up for the Cummins Health Improvement Program, a lifestyle training, education and support group. The chef at the center provided more than 500 healthy cooking consultations in 2017.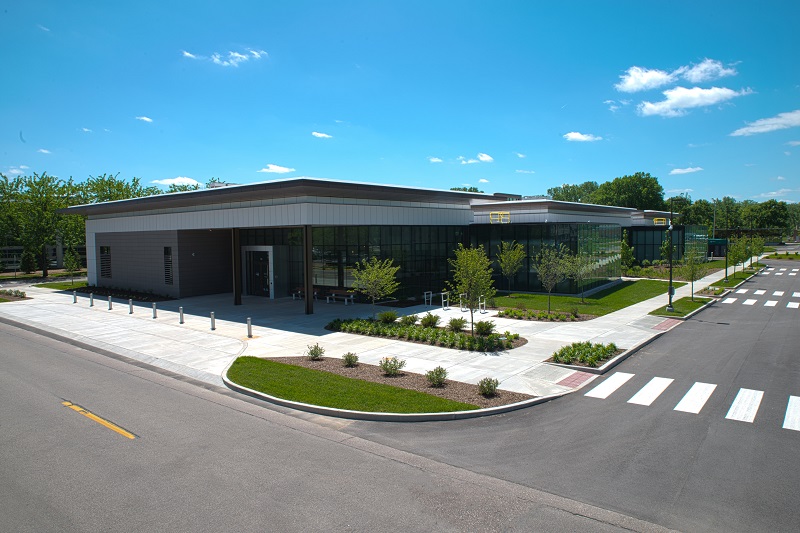 Linebarger said there are several challenges ahead. He wants to spread lessons from the LiveWell Center across the company, which has more than 58,000 employees around-the-world. He envisions LiveWell becoming a center of excellence, potentially working with occupational health centers across the globe and using technology to roll out programming.
He also said LiveWell has to reach all employees facing chronic health conditions – not just those who are motivated to adopt healthier lifestyles.
"Columbus is one community," Linebarger told the health care group. "There are many more in a global company of our size."