Cummins TEC Program Launches in Brazil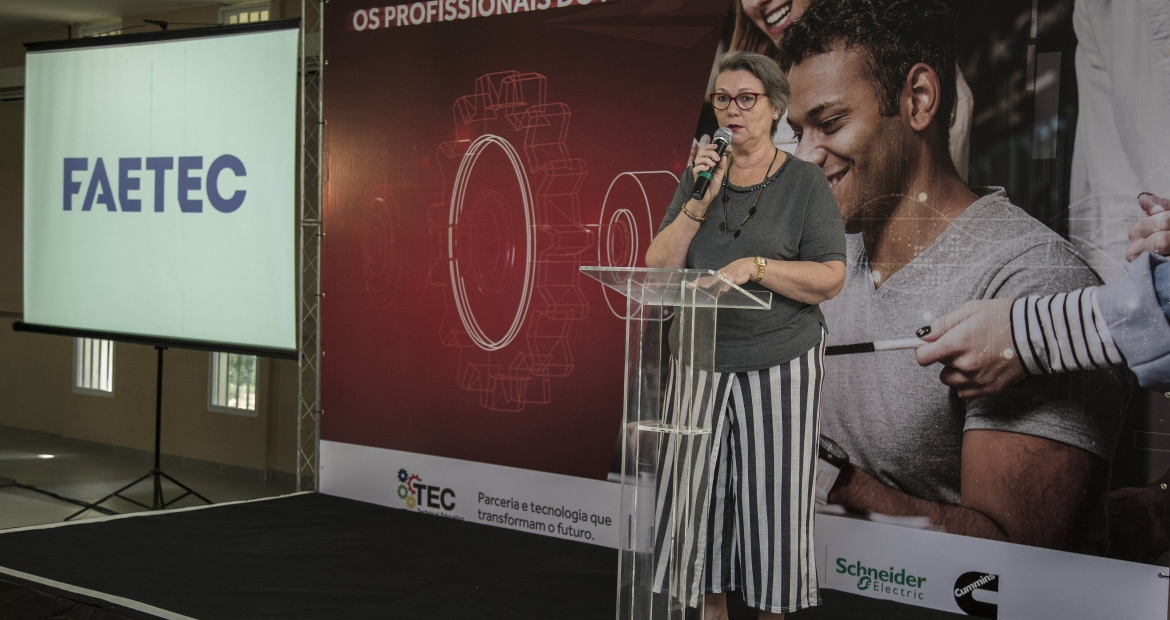 Cummins' global strategic community initiative, Cummins TEC: Technical Education for Communities, recently expanded into a new country with the inauguration of a TEC site in Brazil.
First launched in 2012, Cummins TEC targets the technical skills gap around the world through local vocational education programs. In Brazil, Cummins is partnering with French multinational energy management and automation company Schneider Electric to bring the program to the Foundation for the Support of Technical Schools (FAETEC), along with support from the state government.
 
"The TEC program was created from the need to raise the opportunities of low-income youth for the labor market, and also to fill the gap of skilled labor," said Luis Pasquotto, president of Cummins Brazil, speaking at a ceremony April 20 to celebrate the initiative. "It is a program of global importance. We are proud to inaugurate it here in Brazil."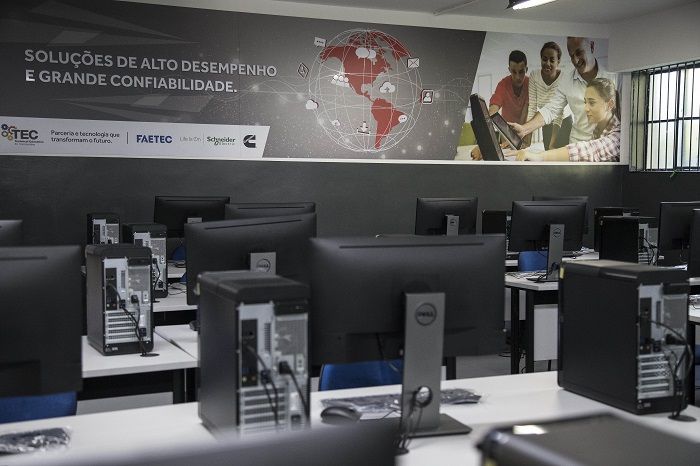 Mary Titsworth Chandler, Vice President of Corporate Responsibility at Cummins and Chief Executive Officer of the Cummins Foundation, said the mission of corporate responsibility at the company is to "build prosperous communities."
"Cummins TEC aims to help employers fill jobs that pay good wages by teaching students the technical skills needed to be successful in those jobs," she said. "Cummins looks forward to working with our Cummins TEC partners in Brazil."
 
Cummins TEC is built on a five-element framework that helps education partners deliver effective, market-relevant curriculum, teacher training, guidance counseling and the practical experience students need. It is the company's first global strategic community initiative and today operates in 14 countries around the world at 22 sites.
 
"For us at Schneider Electric it is fundamental to contribute to initiatives like Cummins TEC, which is totally aligned with our company's mission," said Cleber Morais, president of Schneider Electric for Brazil. "Causes like these generate positive social impacts by preparing a growing number of youngsters to enter the labor market."
 
Thirty students have been selected for the first class in Rio de Janeiro through a public examination conducted by FAETEC, whose Vice President Miguel Badeneso, also attended the ceremony. The TEC program will take three years.