Colombian Dealer Begins New Round of Cummins Power Seminars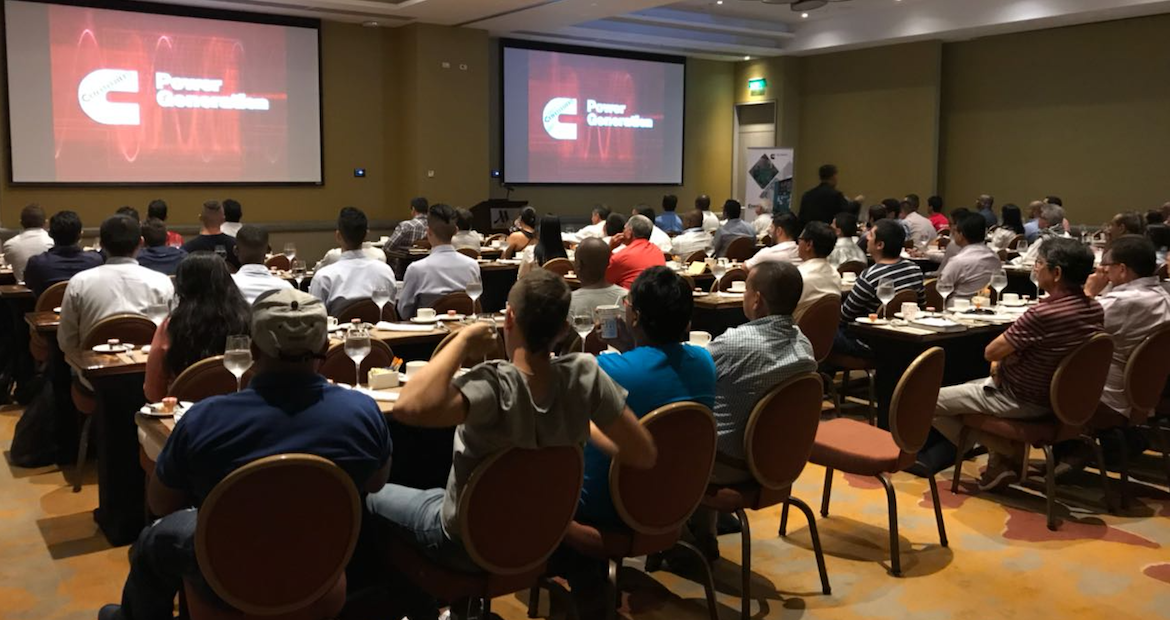 Popayán, Cali and Pasto played host to three well attended technical education events presented by Colombian dealer Tecnodiesel and Cummins Power Systems.
Following the success of two Power Seminars in the Colombian cities of Cali and Manizales in 2016, Cummins dealer Tecnodiesel last month hosted a new series of three events in Popayán, Cali and Pasto. The success of these latest Power Seminars means three more are planned for later this year, and the seminars will now become a regular annual occurrence.
Tecnodiesel's Power Generation and Engines groups ran the events, alongside Cummins Power Systems and with marketing department support. The aim of the events was to generate brand recall, train customers in electrical sizing, discuss Cummins' Power Suite tool, and increase awareness of hybrid systems and new technologies. The topics were all delivered by Jerónimo Pérez, Customer Engineering Product Application Manager of Cummins Power Systems.
Attendees, including current and potential customers, came from a number of sectors and occupations, including agriculture, industry, construction, education and engineering consultancy. The number of attendees over the three days was 285, far more than the predicted total.
Expected to attract 40 people, the event at the Hotel Dann Monasterio in Popayán on 14th March drew 58. At the Hotel Marriott in Cali the next day, the attendee figure, anticipated to be 80, was 107. On 16th March at Hotel Cuellar in Pasto, the expectation of 60 was doubled exactly, with an attendance of 120.
Power Seminars benefit both Cummins and its dealers as they generate new opportunities that become medium to long term equipment purchases, as well as generating brand awareness. The events increase sales, build loyalty and strengthen relationships, as well as establishing the technical, quality and support advantages of choosing Cummins.
Three further Power Seminars, this time at the cities of Armenia, Pereira and Manizales in Colombia's Coffee Belt, are scheduled for Q2. Tecnodiesel is also organizing Lunch & Learns, and expanding its "seed plan" activities with university students.