Cummins puts Electrification Progress on Display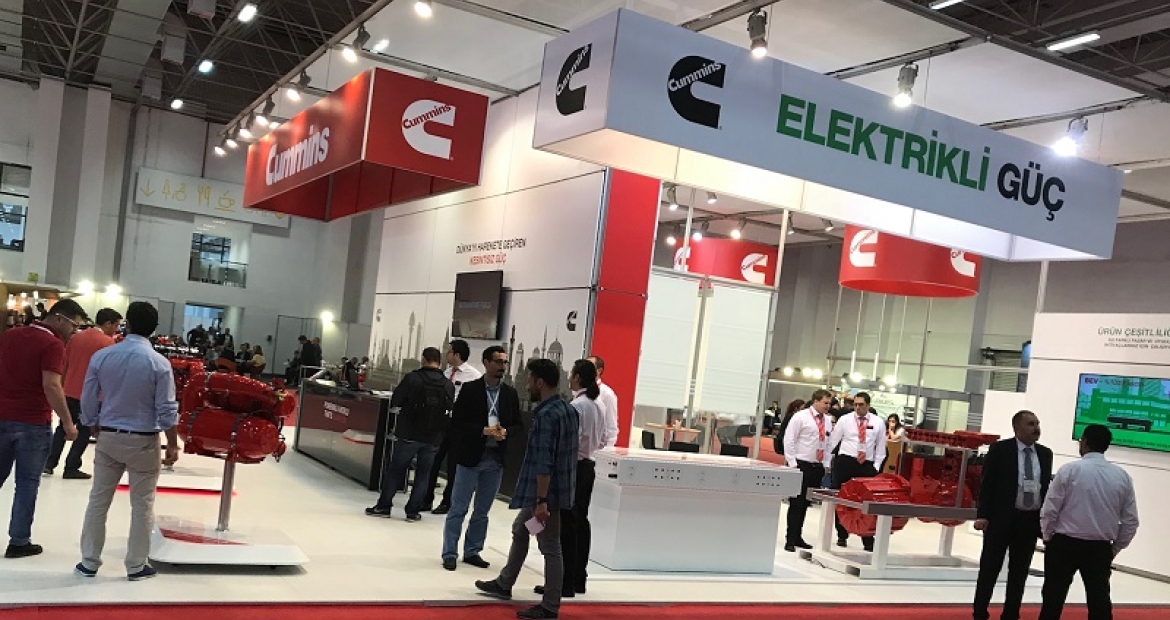 Cummins is moving quickly to develop the company's new electrification business, displaying technologies it's working on at trade shows this month in Paris and Izmir, Turkey.
The company's Electrified Power business unveiled an electric system for city bus, shuttle and intercity bus applications at Busworld in Izmir, Turkey, last week (April 19-21). And the business is displaying its first electrified off-highway powertrain concept suitable for cranes, excavators and wheeled loaders at Intermat in Paris through Saturday (April 23-28).
Both could potentially deliver zero emissions technology to customers on a broad scale before the end of the decade or sooner.
"With our recent acquisitions of Brammo and Johnson Matthey Battery Systems (two battery companies), we are building capability across the entire range of electric storage," said Julie Furber, Executive Director, Cummins Electrified Power. "We want to be as transparent as we can about where we're headed so customers can see what's coming and think about the Cummins technology that will work best for them."
Cummins believes there is no single answer to the world's power needs. Instead, the company wants to offer customers a range of technologies to help them succeed while addressing global needs such as reducing greenhouse gases.    
The displays at Busworld in Turkey and Intermat in France are merely the latest signs Cummins is determined to be the electrification leader in every market it serves. Less than a year ago the company unveiled AEOS, a fully electric, heavy-duty demonstration truck Cummins is using to study electrification. And it's been less than six months since the company announced it was starting its Electrified Power business.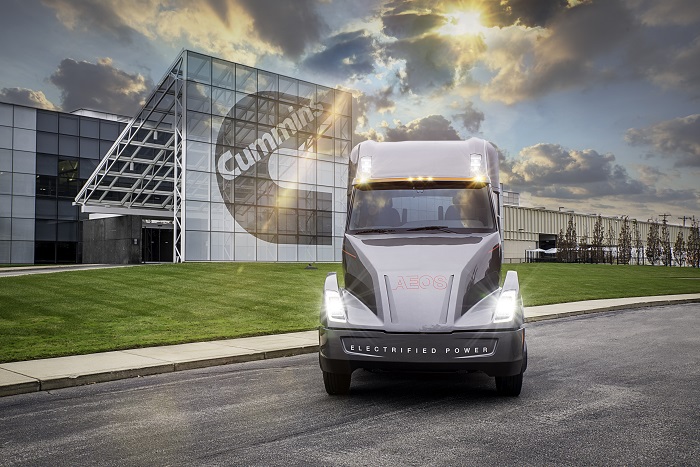 "We're moving quickly, but we have a big advantage in that Cummins has been working on electrification for more than a decade," Furber said. "We've manufactured hybrids like diesel-electric engines. We've brought to market engines using stop-start technology. So that gives us a significant head start compared to smaller companies without much experience scaling up a new product."
Cummins has pledged to have an all-electric powertrain for the urban bus market by 2019, and off-highway applications will follow at a later date.

BUSWORLD IN TURKEY
The system that was on display at Busworld is configurable for either a full battery electric vehicle (BEV) or a range-extended electric vehicle (REEV), incorporating an engine-generator with a battery pack.
It uses a new Cummins 74-kWh battery pack with more space-efficient packaging, enabling easier bus integration with a format expandable to eight batteries. That would provide an operating range of up to 385 km (240 miles) on a single charge.
 
The Cummins designed and built batteries achieve a higher energy density and use a proprietary control technology to maintain battery charging for a longer range. Operational flexibility is provided with an integral plug-in connection for overnight or route-end charging, and options for on-route charging where the proper infrastructure exists.
"Our BEV and REEV electric architecture was designed to be fully adaptable for today's diesel bus models," said Cenk Yavuz, Cummins Territory Leader in Turkey. "This allows transport authorities to specify the same buses that work so well for them today with an electric system."  
INTERMAT IN PARIS
Cummins is using virtual reality to demonstrate its first electrified off-highway powertrain concept at Intermat. Visitors will see how REEV would power a wheeled loader, used for excavating and carrying bulky material. The loader could be charged overnight, allowing two hours of operation per 35 kWh battery. More batteries would be required for longer zero emission operation.
REEV offers a balance of battery power with a compact engine-generator.  It has an F3.8 Stage V powered generator, giving much more flexibility where charging infrastructure is not available. Cummins' BEV system is intended for the most environmentally challenged locations, suitable for applications such as drills, underground mine trucks and terminal tractors.
"Cummins is developing a portfolio of alternative power for the industrial market, including full electric and range extending electric drivelines," Furber said. "These complement our Stage V clean diesels and enable us to offer the best solutions for our customers, whatever their needs."