5 Ways Cummins Works to Protect the Earth
Every April, the world celebrates Earth Day. Here are five ways Cummins works to protect the earth as part of its mission to build a more prosperous world: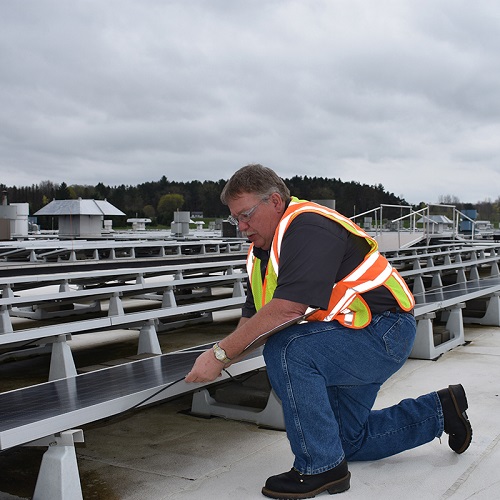 1.    SAVE ENERGY AND REDUCE GREENHOUSE GASES (GHGs)
Many Cummins facilities have been undergoing upgrades to improve energy conservation and by extension reduce GHGs. Over the past decade, for example, the Jamestown Engine Plant has installed energy efficient lighting, improved heating and air conditioning, a better building envelope, a solar array and more. Cummins has also established a group of employees across the company who serve as Environmental Champions, looking for ways to reduce the energy Cummins' facilities use and other environmental advances.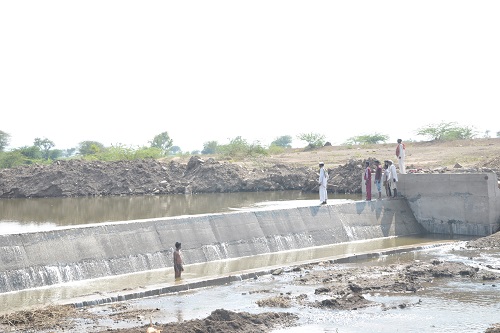 2.    CONSERVE WATER
Cummins has made significant progress in reducing the water it uses, lowering the amount in real terms from 972 million gallons in 2014 to 934 million gallons in 2016. The company has fixed leaks, changed processes and invested in equipment that uses less water. In addition, Cummins is pushing to establish "Water Neutrality" at 15 sites where the company is replacing the water it uses by supporting conservation efforts in local communities or developing additional sources of water.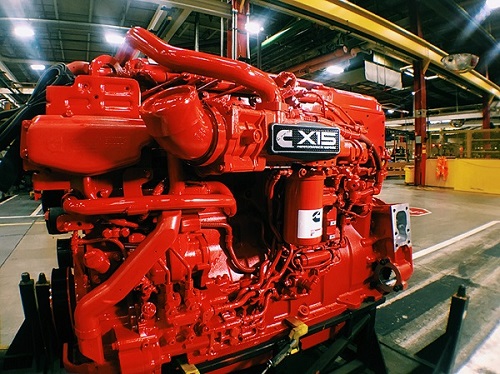 3.    BUILD MORE EFFICIENT PRODUCTS, WORK WITH CUSTOMERS TO IMPROVE OUR PRODUCTS IN USE.

Cummins believes there is no single answer to the world's energy needs.  That's why the company produces a broad portfolio of products so customers can choose what's best for their particular needs. In just the past year, the company started full production on the X15, one of the cleanest, most efficient diesel engines the company has ever made. Cummins is a partner in a joint venture that in 2017 launched a natural gas engine for buses that emits emissions 90 percent below EPA standards for a key contributor to smog. Cummins has also worked with customers using its products to complete more than 200 fuel economy projects in the field since 2014.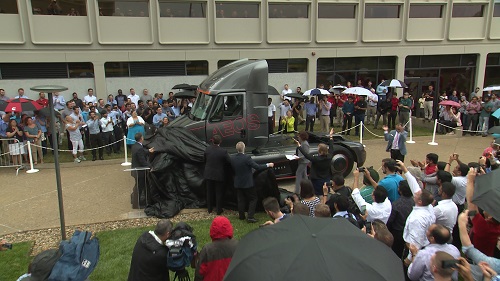 4.    PURSUE LOW-CARBON TECHNOLOGIES
Cummins started its Electrified Power segment in 2018, pledging to deliver an all-electric powertrain for the urban bus market by 2019. But that's not the only way Cummins is pursuing low-carbon technologies. In 2017, the company announced a partnership with Microsoft to explore the use of natural gas powered fuel cells to power data centers. And the company has been looking for ways to make its diesel engines increasingly more fuel efficient while delivering lower emissions, saving customers money while improving the environment.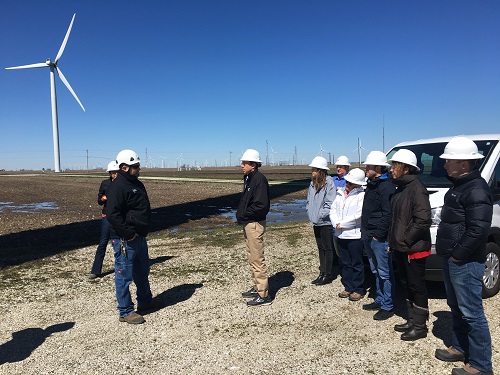 5.    ENCOURAGE THE PRODUCTION OF RENEWABLE ENERGY
Cummins entered into an agreement in 2017 to help a northwest Indiana (U.S.A.) wind farm expand. The Virtual Power Purchase Agreement ensures a viable market for the wind farm's energy. When fully operational in early 2019, the expansion will generate renewable electricity equivalent to the amount of power Cummins uses at all of its Indiana facilities. The company also has solar arrays at a number of plants around the world and last year Cummins entered into the partnership mentioned earlier with Microsoft to study the potential for powering data centers with natural gas powered fuel cells.