Cummins explores the path from palm oil waste to biogas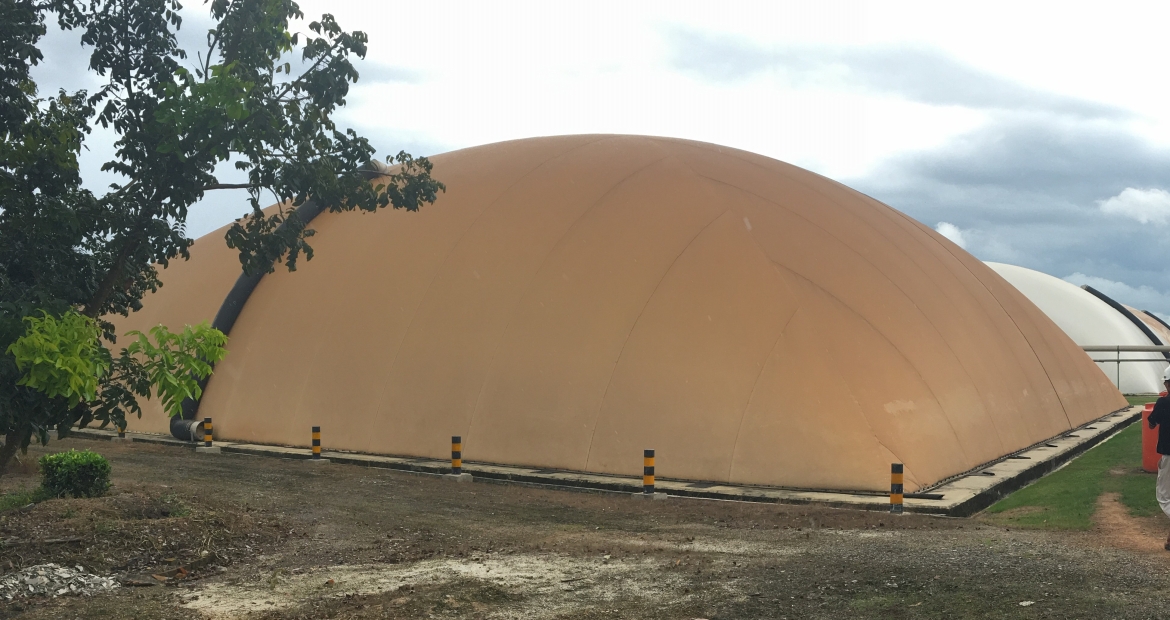 The use of biogas derived from Palm Oil Mill Effluent (POME) in lean burn natural gas generator sets is the subject of a new Cummins white paper available for download.
The most widely consumed vegetable oil in the world is palm oil. Ice cream, toothpaste, shampoo, detergent and biodiesel are just some of the consumer products that make use of the oil, produced from the palm trees that grow in the hot, wet environment 10 degrees either side of the equator. In 2015, 62.2 million tons of palm oil were produced worldwide, around 90% of it in Malaysia, Thailand, and Indonesia.
To make the oil, the pressed palm fruits are refined through processes that require considerable amounts of water. Each ton of fruit produces over five tons of waste water, half of which is viscous and acidic Palm Oil Mill Effluent (POME) that cannot be returned to the environment without treatment.
Bio-degrading the POME in open pools is a simple and low-cost means of treatment, but comes with disadvantages. Open pools require a great deal of time and available land, while the process wastes valuable potential byproducts like fertilizer, and releases the greenhouse gas methane into the atmosphere.
Palm Oil Mill Effluent in Lean Burn Natural Gas Generator Sets is a new Cummins white paper authored by Jaimie Hamilton, a Cummins Senior Sales Application Engineer who is focused on renewable fuel projects and complex applications. Her white paper outlines how the methane-rich biogas available from POME can be extracted and used.
A high concentration of organic material and a high volume produced per ton of fruit make POME an attractive target for a methane capturing anaerobic digester. Much of the energy contained in the POME can be recovered, while greenhouse gas emissions are reduced. Treated waste liquid from the anaerobic digester can further be used for other oil processing steps, keeping the overall consumption of clean water to a minimum.
The paper describes in detail how the anaerobic digestion process works, how the POME derived biogas can be used in a lean burn natural gas generator set, what the commercial and regulatory incentives are, and how additional benefits and savings may be achieved.