Cummins Receives Record Number of Patents in 2017
Cummins engineers and scientists received a record 287 patents in 2017 from the U.S. and countries around the world, about an 11 percent increase over 2016.
"It can take several years to acquire a patent, so comparing numbers on a year-to-year basis is not a perfect measure," said Wayne Eckerle, Vice President of Research and Technology at Cummins. "But we've seen a pretty consistent increase since 2013 as our engineering teams live the company's vision of 'innovating for our customers to power their success.'"
The patents granted globally in 2017 represent a more than 80 percent increase over the 156 global patents received in 2013. Cummins' patents have exceeded 200 annually since 2014.
Cummins has been working on a number of powertrain technologies in recent years, using diesel and natural gas engines, engines that run on bio fuels, and fully electrified powertrains. Improvements have been made in emissions, fuel efficiency, cost-of-operation, reduced weight and improved performance.
The company has also been engaged in work to improve after-treatment systems, filters, fuel systems and more. And Cummins has been working on the company's power generation systems as well as Cummins' telematics capabilities.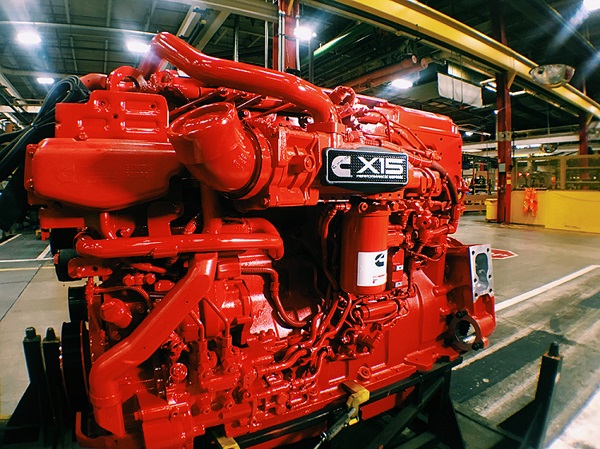 Telematics enables the company to communicate over-the-air with its engines and engine operators to provide information on system faults and even engine software updates to enhance efficiency.       
All of this work offers potential opportunities for patents. The company wants to provide customers with a broad portfolio of products so they can choose what's best for their particular circumstances. Cummins believes there is no single solution to the world's power needs. A variety of approaches holds the most promise.
Cummins has more than 10,000 engineers, scientists and support staff to achieve its innovation vision, many based at more than 20 technical centers around the world.
They carry on the company's long tradition of innovation, which dates back to founder Clessie Cummins, who started the company nearly 100 years ago after working on an early diesel engine in a garage in Columbus, Indiana (U.S.A.).
"Our ability to innovate on behalf of our customers is critical to the company's sustainability," Eckerle said. "This is an exciting time at Cummins. We're making advances and working on technologies that Clessie couldn't have imagined when he started this company.  We need to continue doing that to build the more prosperous world we all want."
GLOBAL PATENTS
While year to year comparisons are difficult with patents, Cummins has been on an upward trend globally since 2013.
YEAR                                       TOTAL PATENTS
2017                                                287*
2016                                                259
2015                                                249
2014                                                217
2013                                                156
2012                                                175
2011                                                 149
*Record year