Cummins Repower Blog: Easter Jeep Safari Moab Day 2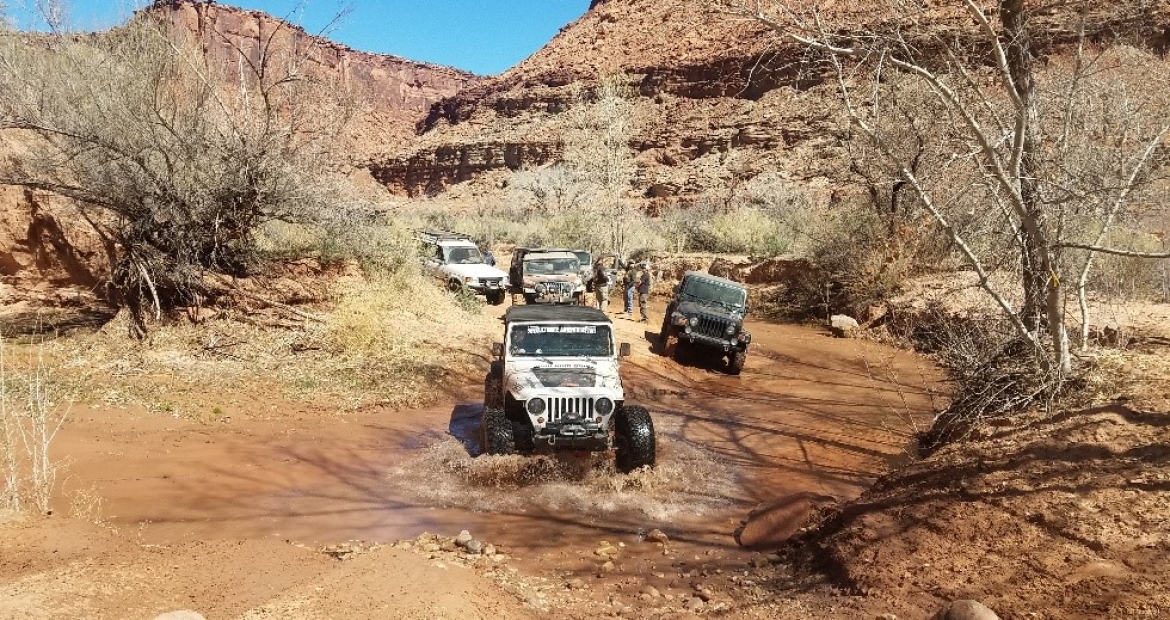 Day two out in Moab for Easter Jeep Safari led us to Kane's Creek trail with Ian Johnson from Digital Lug. Ian graciously let our misfit band of R2.8 powered vehicles crash his planned ride and even let us lead the way! On the ride we had Fred Williams (of Dirt Every Day) in Tubesock, Christian Hazel and Verne Simons (of 4-Wheel and Off-Road Magazine) in the UACJ6, Dirthead Dave Chappelle in Diesel Power Products Stretched off-road 8-speed JK, and Bruiser Conversion's 4-door, 4-wheel steering off-road JK.  The Cummins Black TJ and Landrover Discovery picked up the rear of the group.

Kane's Creek is a scenic trail that winds along the riverbed, riddled with river crossings and the occasional rock obstacle. The R2.8 powered vehicles drove flawlessly through anything put in front of them, from water to sand to rock. A ride like this really lets us see how our customers use their vehicles and why they made the build choices that they did. Axis's seamless integration of the ZF 8-speed into the Diesel Power Products vehicle meant that the transmission could always choose an optimal gear to efficiently and effectively use the power and torque of the R2.8. Bruiser's JK was equally well integrated, turning diesel power, fuel economy, and reliability into a fun and capable rig for any trail.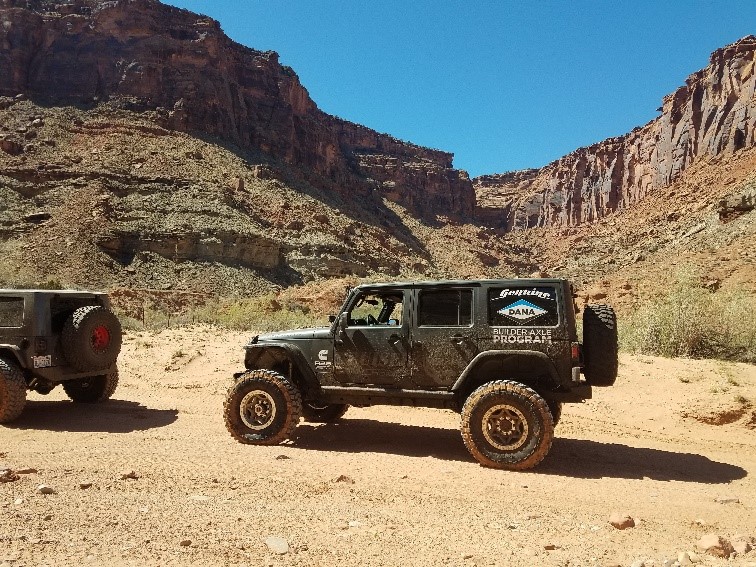 The end of the trail is a technical climb up out of the Canyon with a series of shear rock faces and complicated lines. The UACJ6 and JK's of the group with bigger tires had no problem using that turbo diesel torque to crawl up. Even the Cummins Jeep TJ made it up without incident, slowly climbing its way to the top.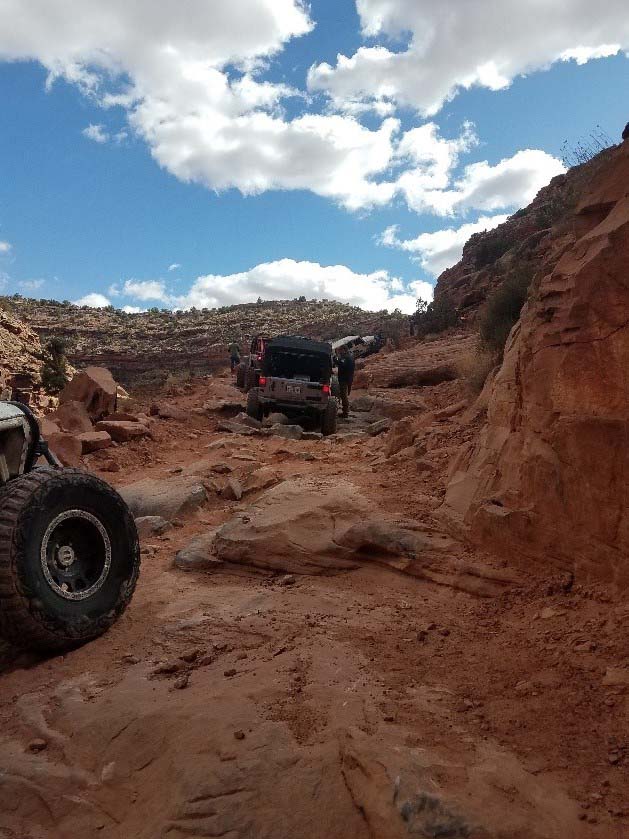 The Landrover once again proved that this is Easter JEEP Safari, and clipped a rock on one of the last obstacles at the top of the canyon climb. This allowed us to implement our second bush fix of the trip – cover it with stickers.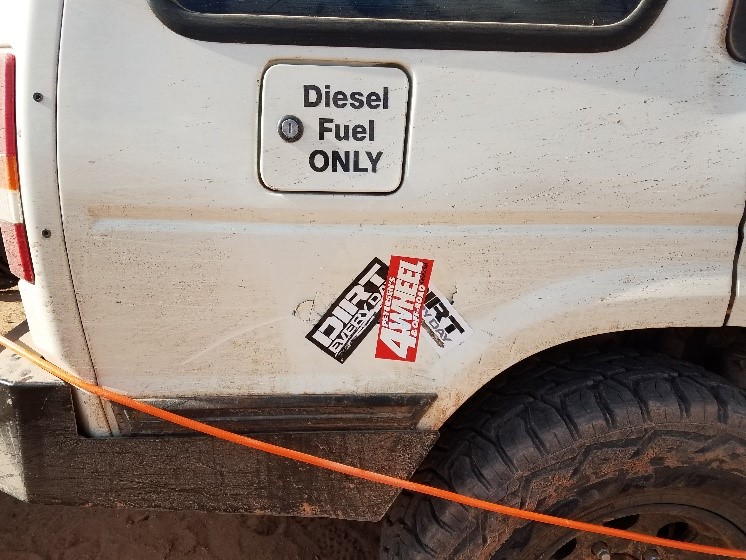 The night ended at the Daystar party up at Sunset Grill, which I'm sure has a million dollar view as the sun goes down over the western horizon. Unfortunately we were there after dark, but it still awarded us a beautiful view of the lights down in the city. Day 2 was in the books and we're gearing up for Day 3!