Cummins Repower Blog: Easter Jeep Safari Moab Day 1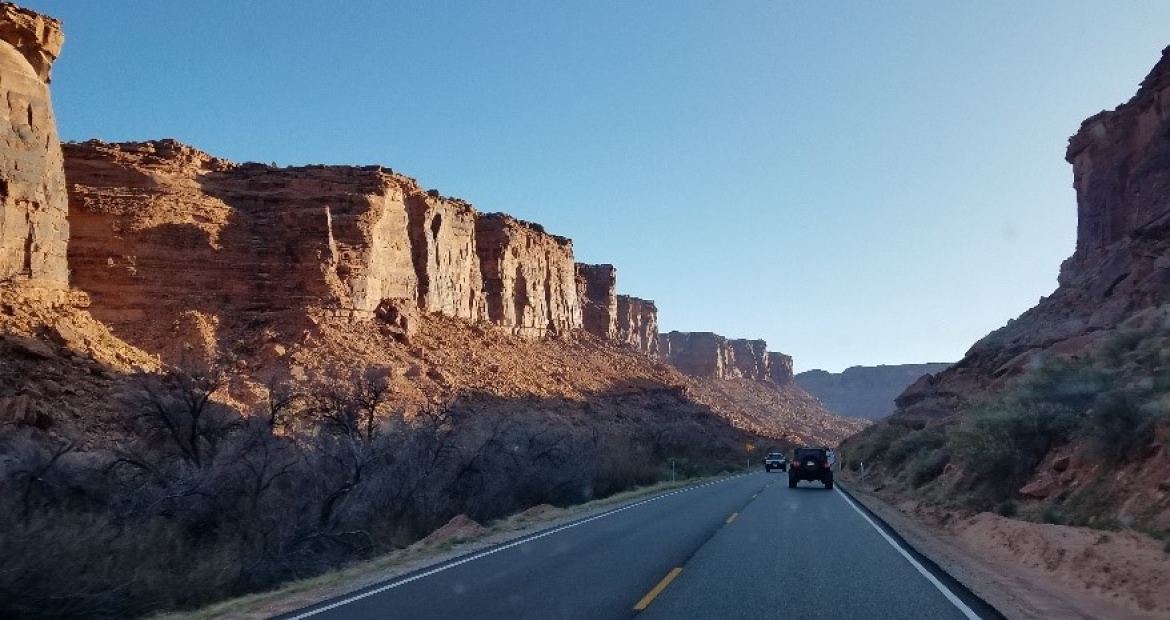 Tuesday was our first day out on the trails in Moab for Easter Jeep Safari 2018. Bright and early, the Cummins Repower team met up with some friends/fellow Cummins employees in their personal Jeeps and headed towards the Top of the World. A 30 mile drive out to the trail head allowed us to take in some awesome scenery winding along the Colorado River, and off in the distance we could see our final destination.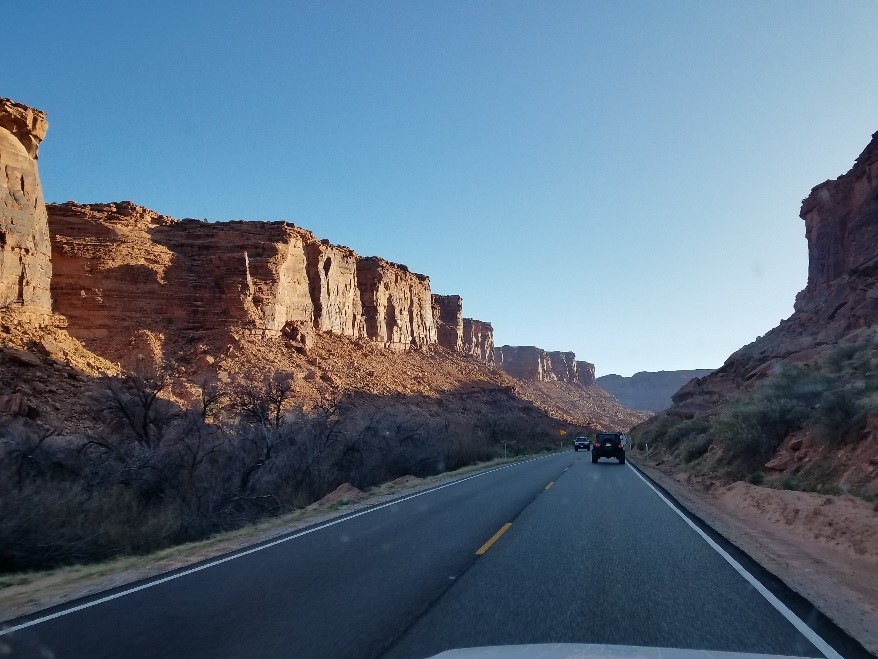 Once at the trail head, we aired down the tires, did our last final checks, and headed up onto the rocks.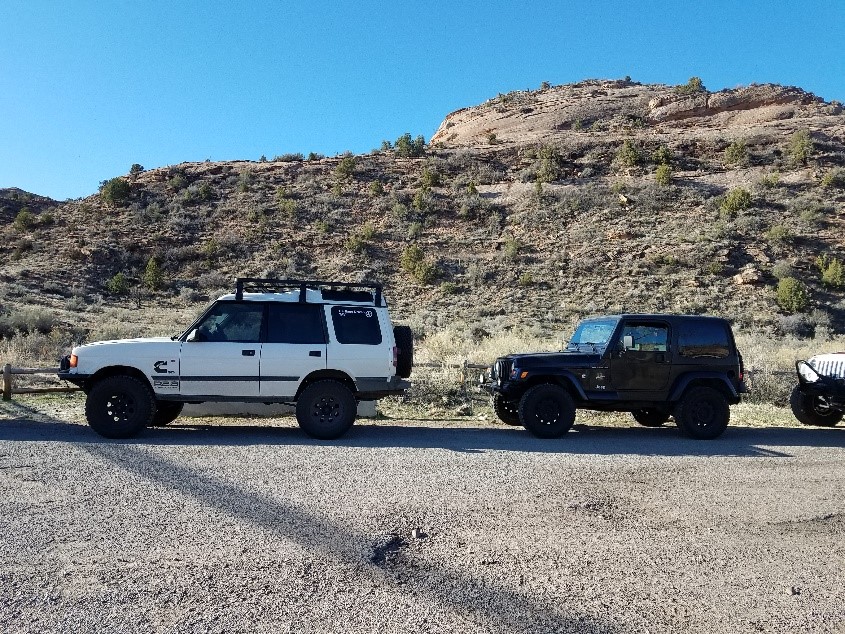 With our smaller tires and lower ground clearance than most of the jeeps out at Moab this time of year, we had to take the trail slow and easy. The engines ran awesome, nice and cool thanks to a side-of-the-trail fan wiring repair by our Customer Care engineer Jeremy (look at that customer service!). Jeremy and his team are dedicated to the Cummins Repower program and are who you will be routed to if you reach out to 1-800-Cummins for any R2.8 technical questions. 


All was well until our Technical Lead Brittany (a Moab newbie) ran her Landrover Discovery straight into a rock while trying to climb it, snapping her drag link in two.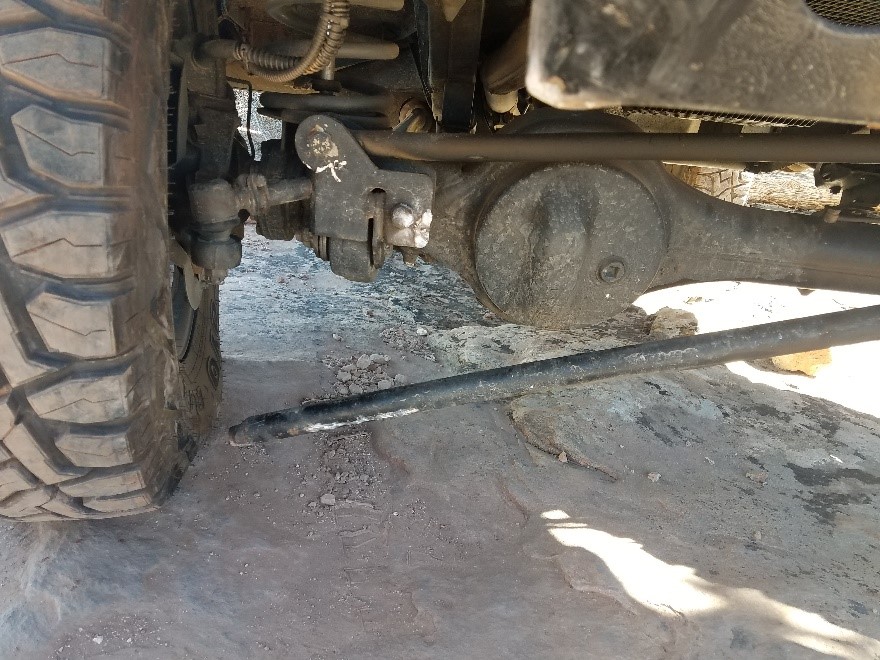 Luckily for her, a nice group of gentlemen from JCR Offroad (Kalamazoo, MI) had an on-board welder and stopped to help make the repair. A couple minutes and two 12V batteries later, our drag link was back in one piece. The disco was left to rest just shy of the peak while the rest of the group continued on to reach the top of the world.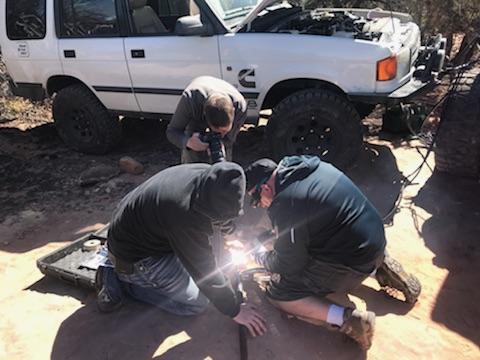 If you haven't gone up to the Top of the World yet, it's well worth the trip. The pictures don't do it justice for how nerve wracking it is to pull a jeep out onto the cliff, but the 360° views at the top are extraordinary.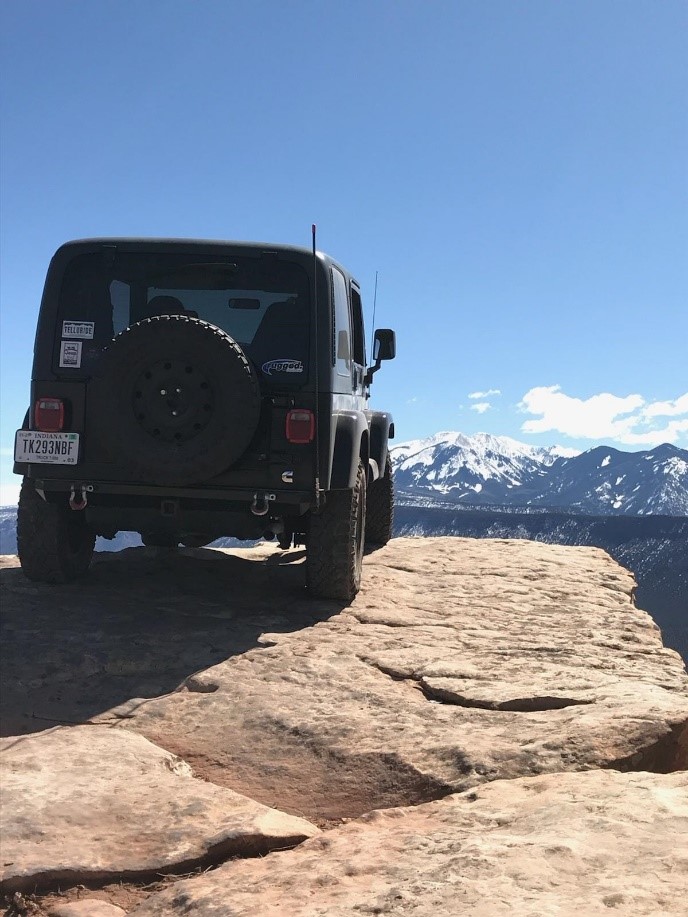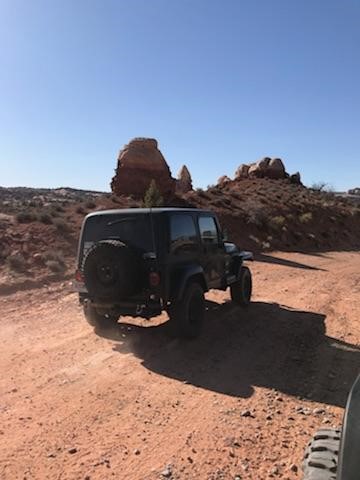 A quick lunch break and then we were headed back down to rescue the Disco and make our way back into town. All-in-all a successful trip that helps to highlight how capable these diesel engines are off-road. We're looking forward to Wednesday on Kane's Creek with the rest of the R2.8 crew.