Cummins CEO Makes Strong Pitch for Free Trade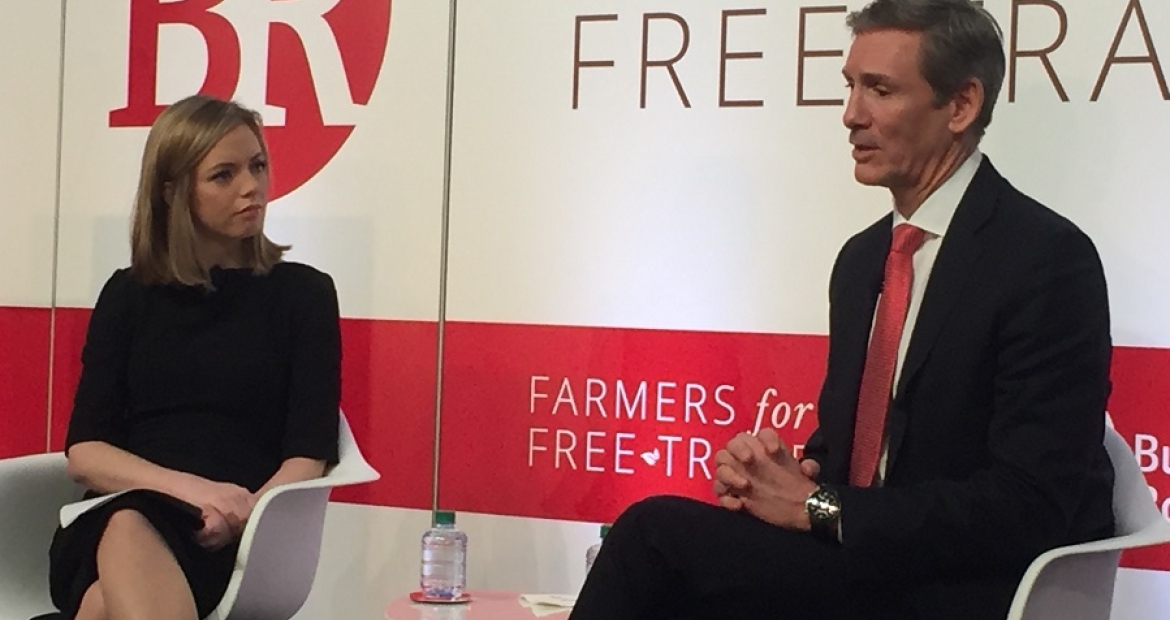 Cummins Chairman and CEO Tom Linebarger today argued forcefully for free trade, maintaining tariffs and other protectionist steps won't serve American workers in the long run.
"I know that Cummins and our 2,500 U.S. suppliers – small, medium or large – we can compete with anyone," Linebarger said during a panel discussion on trade and American competitiveness sponsored by the Business Roundtable and Farmers for Free Trade. "I know we can. And I just want the chance to do it."
Linebarger and former U.S. Sen. Max Baucus, a Montana Democrat and now Co-Chair of Farmers for Free Trade, took questions from CNBC's Kayla Tausche during the hour-long forum which was live-streamed and is now available on the Business Roundtable's website. They were preceded by keynote remarks from U.S. Sen. Orrin Hatch, R-Utah, chairman of the Senate Committee on Finance.
All three men maintained the tariffs proposed by President Trump on imported steel and aluminum would harm not only industries that depend on those items for the goods they produce but could trigger a trade war including retaliatory tariffs from other countries.
Hatch called for bilateral talks with those responsible for the over-supply of steel and aluminum now on the market, maintaining tariffs would do "absolutely nothing" to resolve the issue. He said he fears the benefits of recently enacted tax reform for many companies considering expansion could be undermined by the negatives surrounding tariffs.
Baucus agreed, maintaining the impact of any ensuing trade war could be disastrous for U.S. farmers who increasingly count on exporting a significant amount of what they produce. 
The Business Roundtable is an association of chief executive officers of America's leading companies. Linebarger, chairman of the group's International Engagement Committee, lamented that trade has become politicized, maintaining "the idea that all sides can win has kind of been lost."
He said a good example of both sides winning is Cummins' high horsepower plant in Seymour, Indiana. The company looked at locations around the world but chose Seymour. Today, about 70 percent of the engines the plant builds are exported outside the U.S.
Linebarger praised the Trump administration for its work on tax reform and he said he likes what he hears about negotiations regarding the North American Free Trade Agreement, which he says needs to be updated after 24 years.
Those developments and Cummins' strong financial performance have him optimistic about the future – but only if that future is free of trade wars.
"We are ready to compete today more than ever," Linebarger said. "All we need is a somewhat level playing field. We just need access to markets and we can go out and win."