Our Journey: Technical Women's Initiative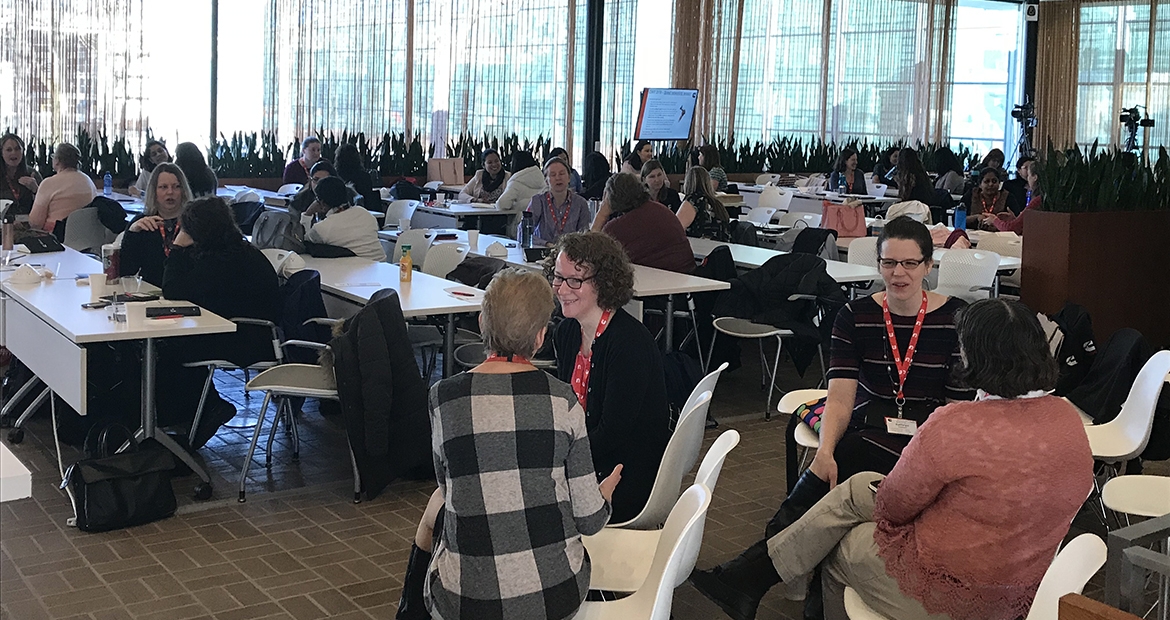 "Can you do a project to look at barriers and enablers to have more women in the engineering function?" That was the question posed to Anne McLaren and other Cummins engineers dedicated to improving the representation of technical women at Cummins.
That project led to the Cummins Technical Women's Initiative, which celebrated its tenth anniversary in 2017. The goals of this initiative are to attract, develop, and retain technical women at all levels and in all regions, and to have technical women equally represented across all levels of leadership.
"The Technical Women's Initiative was a path for me to shift and work actively to improve what I can," explained Ana Paula Marimoto.
Last week, McLaren and Marimoto joined technical women from around the world in Columbus, Indiana for the Cummins Women in Technology Conference. Sessions ranged from updates on technical topics such as electrification to professional development opportunities to a panel discussion with several members of the Cummins Leadership Team.
"My hope is that I'm able to affect the engineering profession and make it a more inclusive place for everyone, no matter what your demographic happens to be, or how you identify," said Karen Ramsey-Idem.
Judging by the atmosphere at the conference, Ramsey-Idem and others leading this work at the Company are well on their way.