New Cummins Powers Women Program to Accelerate the Advancement of Women and Girls Around the World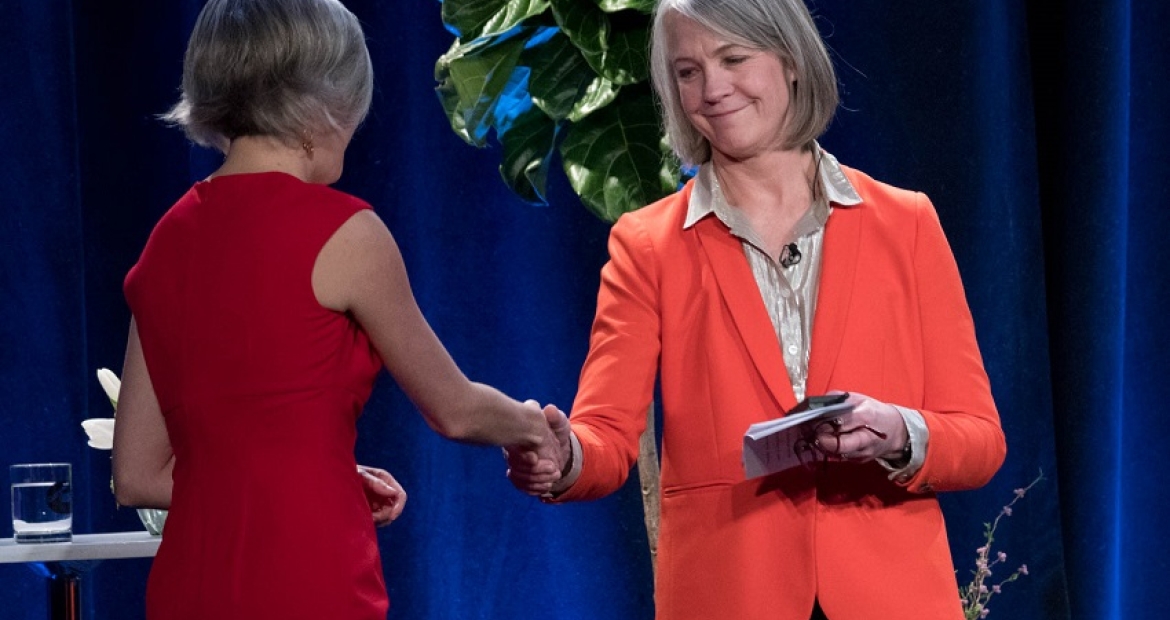 Cummins has been grounded since its founding in the belief that wherever the company operates, it will leave communities stronger than it found them. Building more prosperous communities isn't just better for the people living in them, it's better for the company's business and society at large.
Now Cummins is helping to empower a global community that needs support – women and girls.
"Cummins' mission is to make people's lives better by powering a more prosperous world and Cummins Powers Women epitomizes this purpose," said Tom Linebarger, Cummins Inc. Chairman and CEO. "One way we seek to better communities is by investing in programs that improve the lives of women and girls. We've seen firsthand the positive transformation that happens when we ensure diversity and inclusion within our organization, bringing more women into our business at every level."
The Cummins Powers Women program is the company's most ambitious community initiative ever, representing a multi-million dollar investment designed to create large-scale impact in the lives of women and girls globally. Through Cummins Powers Women, the company will partner with a network of global nonprofit organizations that have existing, proven programs with metrics in place. The programs will focus on areas where significant barriers exist to the advancement of girls and women, including grass-roots teaching and mentoring, financial empowerment through entrepreneurship, leadership training, and strategic guidance to non-profit leaders.
Today, women continue to face inequality. Around the world, girls are less likely to finish high school, more likely to be married against their will as children, and less likely to have career prospects. But when women and girls are educated, given opportunity and paid fairly, families and economies prosper.
"The growth and improvements we have seen in our own company through an inclusive environment for women are the catalyst for us to dream about a future for all women that includes abundant opportunity for global leadership, invention, skill and creativity – a world powered by women in which progress accelerates, invention amplifies and solutions become easier to find," said Mary Titsworth Chandler, Vice President of Corporate Responsibility and Chief Executive Officer of the Cummins Foundation.
Cummins is focused on fixing the problem at its root and finding answers that will yield the greatest impact for women and girls to unlock their full power. The Cummins Leadership Team and regional leadership teams will spearhead this global effort, working closely with Cummins' nonprofit partners in their regions and local communities.
The company knows that for many of its leaders, this work isn't just a professional issue. It's a personal one, too. It's about our mothers, daughters, sisters, friends and neighbors. After all, as Linebarger remarked, "Making an engine is hard. Making the world more just for women and girls is harder."
Cummins is ready to take on this challenge.