Cummins Electrification Leader Says Broad Power Portfolio is Best for Customers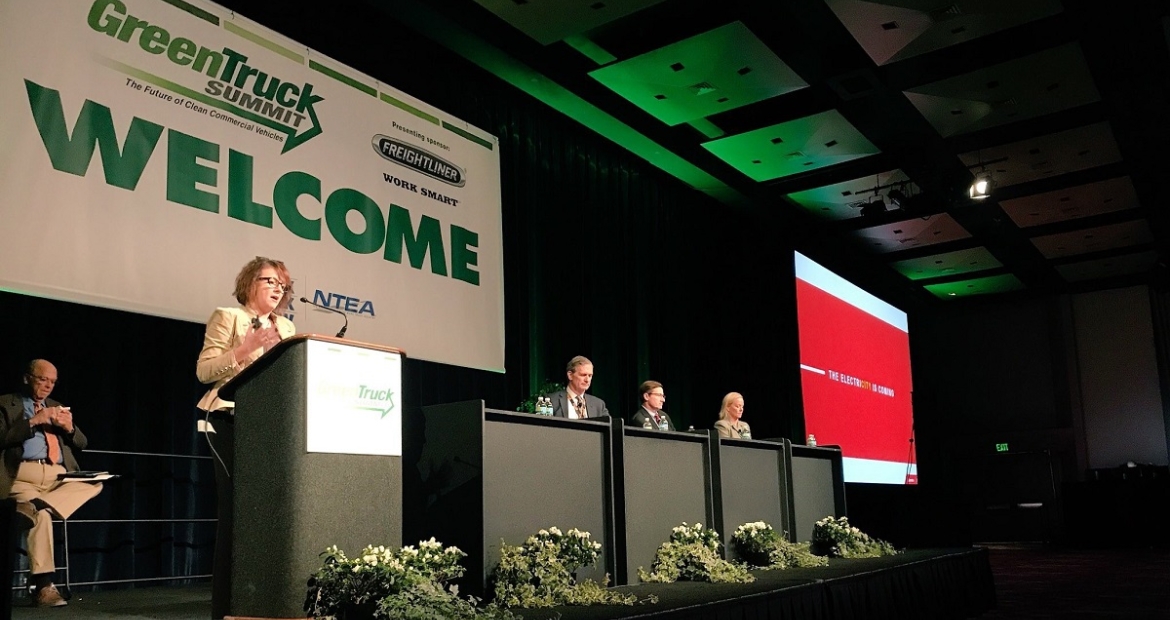 The leader of Cummins' Electrified Power business said this week customers are best served by a company offering a broad portfolio of products so they can choose the power solution that works best for them.
"Different solutions meet different needs," Julie Furber told the Green Truck Summit in Indianapolis, Indiana (U.S.A.). "…We believe (offering) a variety of solutions is the way to go."
The summit was held in conjunction with the Work Truck Show, the largest gathering of its kind in North America. Work trucks are commercial vehicles designed for specific jobs such as construction, delivery, tow trucks, snow plows and more. The summit puts a special focus on environmental issues related to these vehicles such as alternative power technologies and fuels.
Furber, executive director of Cummins Electrified Power segment, said the company's goal is to be the industry leader in electrified power in every market Cummins' serves. But she also said with advances in clean diesel, Cummins expects diesel engines to remain an important power source for years to come, particularly in long-haul trucking.
Natural gas engines, especially those using renewable natural gas, can be incredibly clean and efficient. Hybrid engines offer still additional benefits in the right situation and Furber said Cummins is also exploring possibilities such as fuel cell technology to power data centers.
Providing customers with the "right technology at the right time," is key, Furber said.
She spoke at a panel titled "It's a New Kind of Truck – It's Not Your Father's Work Truck Anymore," devoted to electrification. She sees electrified power in the work truck industry evolving in three distinct phases:
*An introductory phase where people become familiar with the technology.
*A phase where the technology is increasingly adopted, especially in urban areas where the necessary infrastructure is expected to first develop.
*And finally a phase where electrified power becomes fully viable economically, perhaps following a major technology break through affecting price.
"There will be lots of changes," Furber said, predicting a path for electrification not unlike the cell phone, which went from something of a curiosity in the 1970s and early 1980s to ubiquitous today, with an established infrastructure around the world.
Cummins has pledged to have an all-electric powertrain on the market for buses by 2019. Furber says the company has several advantages when it comes to succeeding in the field.
Cummins has been working with electrification for decades in areas such as hybrid engines. It also has the size and service network to provide customers with the reliability they need to succeed.
Furber says electrification will have to be a proven technology with established service networks before it sees widespread adoption in the work truck market where customers depend on their vehicles for their livelihood.
While the decision to purchase an automobile can be influenced by the heart, she says purchasing a work truck is almost entirely an exercise of the head.