The Connected Home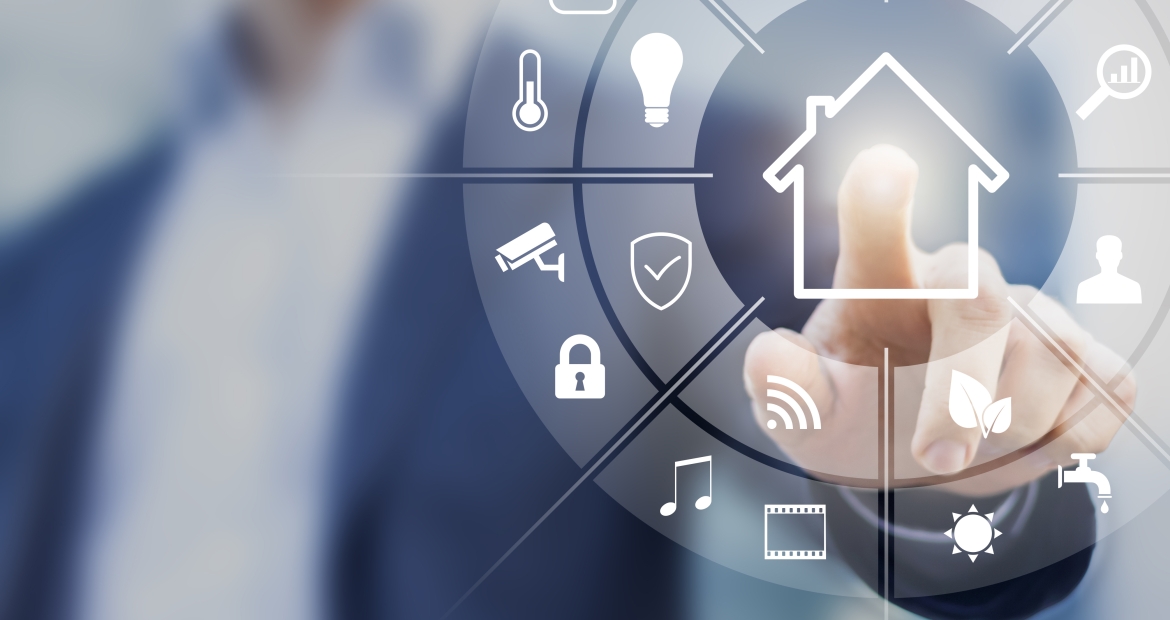 The "connected life" is a growing movement to connect everything—our cars, lamps, refrigerators, and even our toothbrushes—to each other and the Internet. To understand the opportunities these new technologies offer our lives, we caught up with Eric Taub, a long-time technology writer for The New York Times and Parade, among others, at last month's Consumer Electronics Show (CES) in Las Vegas.
What happens at CES?
The Consumer Electronics Show is the debut party for all things digital. Whether you're looking for the latest innovations in televisions, vacuum cleaners, cars, or light bulbs, CES is the place to be.
And what did you see this year?
Lots of improvements to technology breakthroughs that first started over the past few years, including the latest self-driving cars, connected refrigerators, and internet-connected thermostats, light bulbs, and exercise gear.
What's a connected refrigerator? And why is everything connecting to the internet?
Smartphones and our continuous access to the internet has made the "connected life" possible. The idea is that with everything connected, we can control anything from anywhere. And one item can control another. Add in artificial intelligence, and our cars and appliances will eventually even learn what we like, suggest things that we might enjoy, and then do them for us. Imagine a car that knows you like to get a coffee every morning at 8 a.m. and directs you to the nearest Starbucks. Or a refrigerator that sees you have bread and cheese in it and tells you about a great grilled cheese sandwich recipe—and even turns on the oven in preparation. 
How are cars going to be connected to everything?
Once cars are connected to the internet—and that's already happening—you'll be able to start a song at home on your smartphone, and then pick up where you left off when you start driving. As you approach your home at night, your vehicle will automatically sense you're near, and signal your house lights to turn on, set your stove to preheat for the evening meal, and even record your favorite show that you might have missed otherwise. If your home alarm gets triggered while you're driving, you'll be able to get a signal within your vehicle, and even see the video feed from your home on your car's navigation screen.
How else will this connected world affect our lives?
Healthcare is becoming part of the connected world. Today, if you have diabetes, you can check your blood sugar level using an Apple Watch, and have the results automatically sent to your physician. If you have heart failure, you can track weight gain and blood pressure changes at home, on your smartphone, and automatically have those measurements sent to your doctor's office as well. If there's a problem, they can call you immediately and take corrective action.
 
All of this obviously requires power. What happens if the power goes out?
When you lose power, you lose access to your connected life. The more connected we become, power outages are no longer just an inconvenience; it could be a matter of saving a life.
Have you ever experienced a power loss?
Ironically, at this year's Consumer Electronics Show, the main convention hall lost power for over two hours as a result of unexpected heavy rains. Tens of thousands of people had to be evacuated. All of the great connected products that we'd been discussing went down. And with that, the connected world suddenly became the disconnected world. 
The Cummins Connect Series of home generators also have some pretty smart technology built into them. The 13-20kW QuietConnect generators have in-built intelligence allowing you to control your home's electrical loads automatically so you don't have to pick and choose what you back up. You can also control the generator from anywhere in the world via a handy smartphone app. This allows you to monitor its status, receive critical notifications before issues occur and control your generator from anywhere at any time, giving you the peace of mind that your home – and life – will remain safe and connected during a power outage.