Cummins Employees Set Record Building Stronger Communities Around the World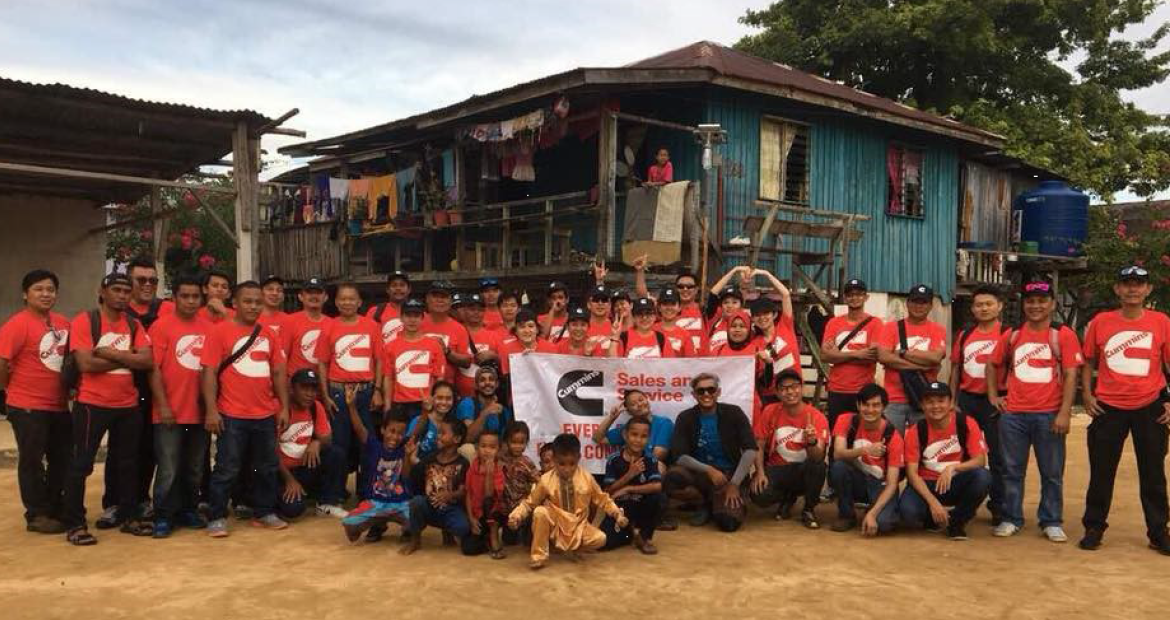 The solar lights Cummins employees built using discarded plastic bottles will deliver more than illumination for villages without electricity, according to Jason Chong, General Manager of Cummins Sales & Service in Malaysia.
"The most important impact is that they give hope to communities for a brighter future," Chong said of the initiative that started in August 2017 in the Philippines and continued in November in Malaysia. "It significantly improves the safety environment of rural communities by providing lighting for foot paths and also homes, while removing potential fire hazards, such as traditional kerosene lamps."
The Cummins' "Liter of Light" initiative was one of hundreds of community service projects undertaken across the company during a record-setting year for employee engagement in the Every Employee Every Community (EEEC) program.
A best-ever 82.5 percent of eligible employees and contractors – 56,646 people in all – participated in the company's Corporate Responsibility program in 2017. It's the third consecutive year EEEC engagement has topped 80 percent for employees and eligible contractors, well above Cummins' goal of 70 percent participation.
"It's such an honor to work with so many people dedicated to improving the communities where our employees live and where the company does business," said Mary Titsworth Chandler, CEO of the Cummins Foundation and the company's Vice President – Corporate Responsibility. "Building stronger communities is truly aligned with our mission of making people's lives better by powering a more prosperous world."
Under the company's EEEC program, employees can work four hours on community service projects and longer with their supervisors' approval. Through EEEC, Cummins invests thousands of employee hours in projects around the world.
EEEC initiatives in 2017 included an effort to provide career counseling and guidance to high school students in Ghana, a project to help immigrants in Germany with communications and cultural skills, and a tech literacy program in Indianapolis, Indiana (U.S.A.) that taught computer basics to students at a low-performing school.
The Liter of Light project in Malaysia is unusual in that it covers all three of Cummins' corporate responsibility priority areas – the environment, education and equality of opportunity.
The project partnered with the non-governmental organization Incitement on the international effort that uses discarded plastic bottles to build the solar lights in communities without electricity. Filling the bottles with a little water and bleach and inserting a bulb inside of a test tube creates a light fixture that can be inexpensively paired with a small panel drawing energy from the sun.
The lights improve the environment by finding a use for the plastic bottles. The project is educational because village residents learn how to build additional lights and make any necessary repairs. And by providing light to guard against everything from fires to wild animal attacks, Liter of Light helps villagers focus on improving their lives and the lives of their families.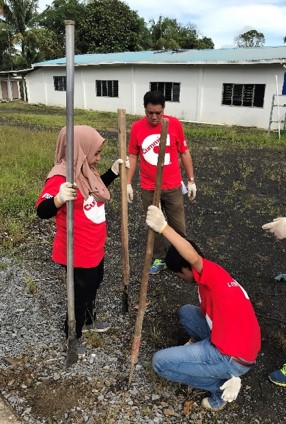 "The project is really meaningful," said Johnnie Ang, Cummins Malaysia's Community Involvement Team leader. "The solar powered lights are simple to build and will help people who really need it."
To learn more about Cummins' long history of Corporate Responsibility, click here.