Cummins Repower Rocky Mountain Media Trip: Day One Blog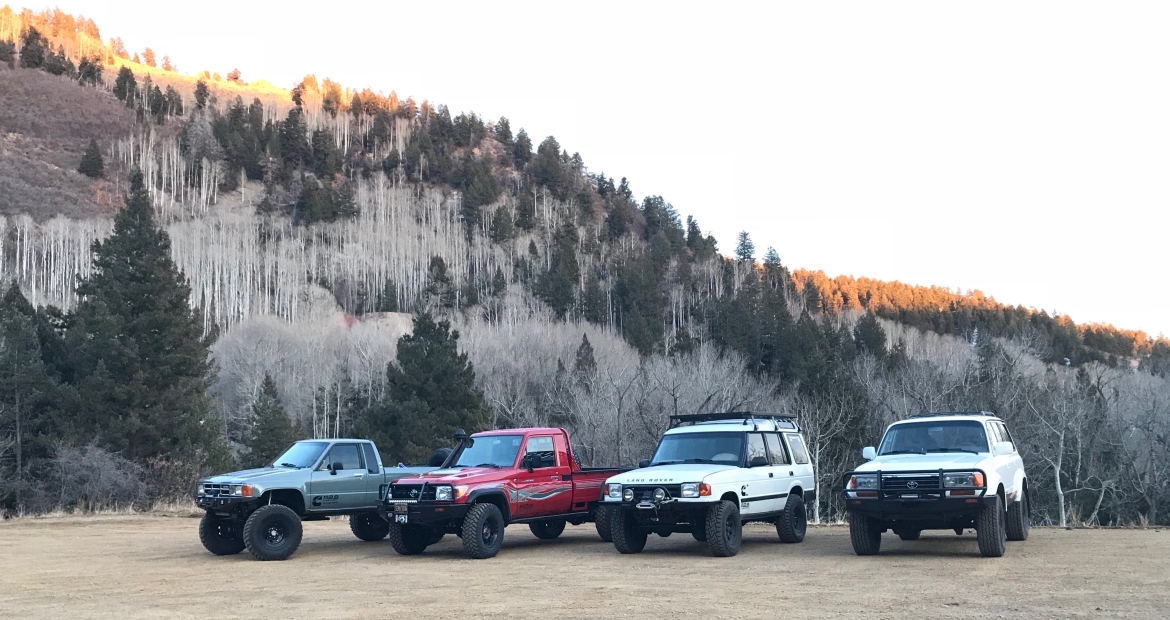 The Cummins Repower team left Columbus, IN at 3:30am to catch the first flight west to see our newly repowered SUV's for the first time.  We knew that once we landed in our respective airports in New Mexico and Colorado that we would have about an hour to set up our computers, make sure the calibrations are up to date and set up the data loggers before it was time to swing back around to pick up our media guests.  The day would be long but well worth it.
Touching down about the same time at each airport, we were each greeted with the great sight of two very clean SUV's. Although looking very different from each other, they shared a very familiar sound under the hood. 
In Colorado, it was the Toyota Land Cruiser FZJ80 with Chandra Proffitt at the wheel.  After a quick calibration check and setting up the data logger, we looped back around and picked up our guest, Bryon Bass, from Overland Journal.  At the time we picked up Bryon, I had less than a mile behind the wheel. Nevertheless, it was time to hit the road to meet up with the red HZJ79 series Land Cruiser that was getting fresh tires at Proffitt Resurrection Land Cruisers about 45 minutes away.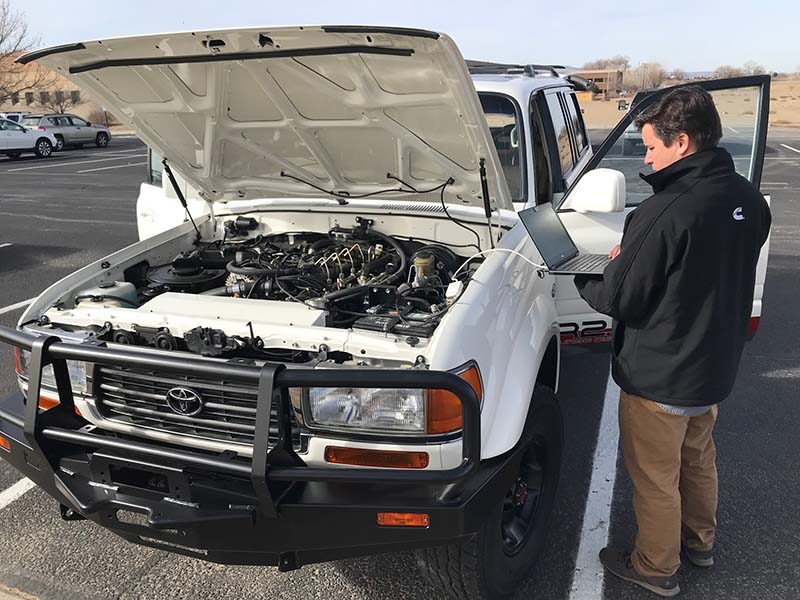 My first impressions were very good.  With a vehicle tipping the scales at nearly 6,000 lbs (we will confirm once we find a scale) plus four adults and gear, we were comfortably cruising at 75mph (until I learned that the speedometer was wrong and quickly backed down a bit!).  Chandra told me how much they had enjoyed shaking this one down and that they too were impressed by the R2.8's ability to effortlessly handle the truck. On their first tank of fuel, it returned over 23mpg - a tank of fuel for where they live consists of a lot of snow, 4wd, altitude (9,500 ft), and grade climbing. 
We arrived at the Proffitt's shop just in time to see the 79 series pulling out with its new wheels and tires.  You may remember this truck from our SEMA booth this year. With a quick refresh of the calibration, it was ready to go with the latest and greatest tune from Cummins.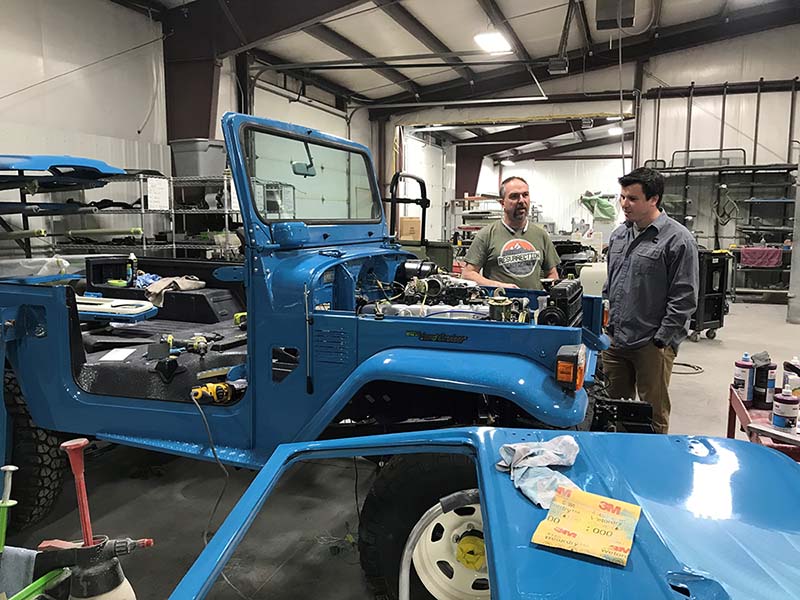 Before we left, we did a quick tour of the shop.  It is never easy to do a short tour of such an amazing place that brings these iconic rigs back to life.  Outside was a parking lot of an eclectic group of Land Cruisers patiently awaiting their turn to go inside for anything from a basic refresh to a complete refurbishment.  We could have spent an entire day looking around that lot; Jeramiah Proffitt knows the story behind each vehicle.  Inside the shop, it was a similar story – more amazing vehicles and a very talented crew.  We learned which vehicles were going to be receiving the R2.8 and which were staying with a stock engine. Proffitt Resurrection Land Cruisers is among the first of our official "Builder" customers; they are able to directly purchase R2.8's from Cummins to install in a vehicle rather than an end-user needing to purchase and ship the engine to them.  You'll hear more soon on the builder channel.
Leaving the shop, we had to head south to meet the crew that was heading north from Albuquerque, NM.  The scenic drive through Ouray and Silverton was breathtaking.  We drove up and over 11,000 ft in our two heavy R2.8 vehicles and daylight was burning fast; there wasn't much time for site seeing.  We pulled into Durango within 1 minute of the New Mexico team. We hit the trails quickly before we lost all daylight. We trekked into the San Jaun National Forest and tested the vehicles through plenty of snow and mud. Finally, we turned back for a well-deserved and much-needed dinner. 
After our first day of driving these heavy autos, we were very impressed with the integration work of the modern 6-speed GM GL80 (Discovery) and 6L90 (Land Cruiser) with the R2.8. Currently, the R2.8 is targeted for manual transmission applications.  The shifting was on point as we rolled through the mountains. These builds are much more refined and less exhausting to drive long distances than some of our previous test vehicles.  At times, it was easy to forget that you're testing a new driveline with only a few hundred miles on it. 
More to come on each vehicle later today, but it's time to do some cold start testing and get on the road!