Mechanical Design training brings Cummins distributor and dealer engineers to Daventry, UK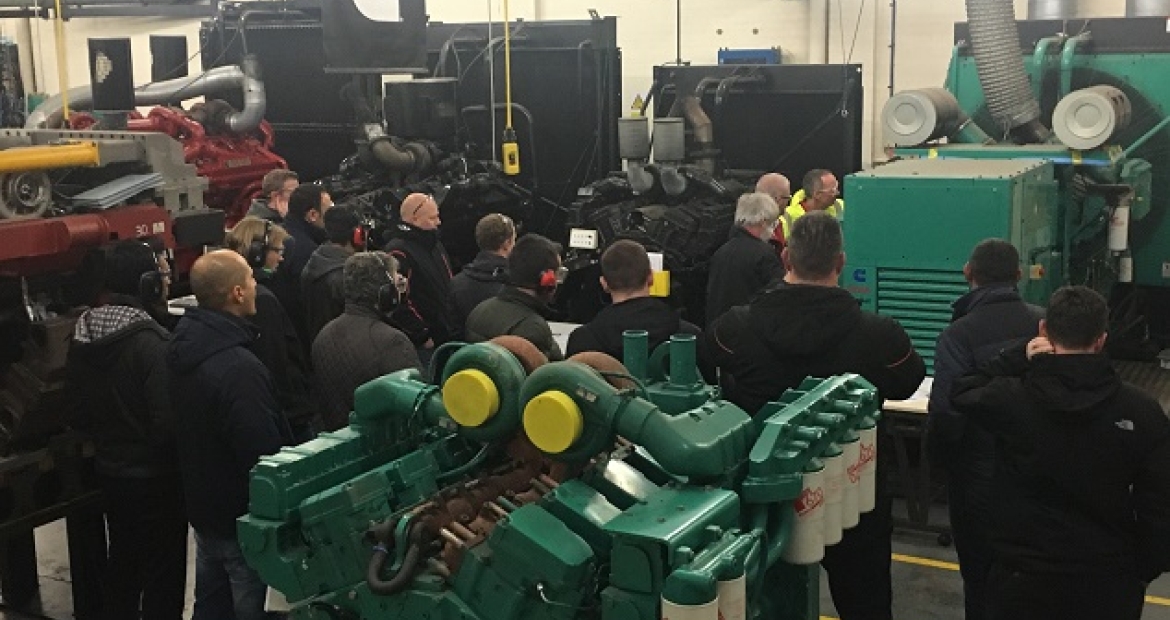 Following the first edition of a redesigned Cummins Application Engineering Training Program, Part 2 – Mechanical Design was delivered by the Sales Application Engineering team in Daventry, UK, from 27th to 30th November 2017. In total, 22 people from across Cummins European distributors and dealers attended the course.
The first edition of Part 1 – Product Selection, was delivered in May, at the Cummins Holland facilities in Dordrecht, Netherlands. The objective of Part 2 is primarily to focus on the mechanical considerations required for project design and implementation. Due to its technical nature, the course was targeted at engineers seeking to develop and improve their skills and knowledge in this field.
Unlike the previous Application Engineering Training Program, the new program introduced in 2017 divided the training into three standalone courses: Product Selection, Mechanical Design and Electrical Design. These trainings provide engineers from varied backgrounds with the necessary skills and tools to leverage sales and select and install Cummins products effectively. Each course includes a number of modules and are more focused on real case studies and practical examples.
Part 2 training consisted of the following modules, which included challenging calculations and class exercises:
Fuel Systems
Fuel Tanks Pipework
Cooling Systems
Remote Cooling & Heat Exchangers
Exhaust Systems
Noise Considerations
Mechanical Installations
Genset Mounting Considerations
Gas Considerations
The training team introduced a live power generation installation review, carried out at the Cummins Service Training School in Daventry, as well as a plant tour at Cummins Daventry Engine Plant.
The last day of the training is set aside for the exam. Attendees are given four hours to complete questions related to the work covered in the training, as well as calculating expected exhaust back pressures to cooling system restrictions. The training is challenging with an expected pass mark of 85%.
The team is now looking forward to delivering Part 3 – Electrical Design in Q2 2018, date and location to be confirmed.
For further information on application engineering training courses, including the program curriculum and how to register for future sessions, visit https://power.cummins.com/application-engineering-training.