Five ways Cummins worked to improve the environment in 2017
In 2017, Cummins took a number of steps outside product development to reduce its carbon footprint and improve the environment. Here's a quick look at five key ones:
1. PROMOTING LOW-CARBON ENERGY
In August of 2017, Cummins announced it had entered into an agreement enabling a northwest Indiana (U.S.A.) wind farm to expand so it can produce enough low-carbon power for the grid to offset the amount of electricity the company uses at its Indiana facilities. Under its 15-year Virtual Power Purchase Agreement (VPPA) with EDP Renewables North America, Cummins guarantees a certain fixed price for the energy the wind farm expansion sells to the grid. The company, in turn, receives renewable energy certificates it can use in calculating Cummins' environmental impact.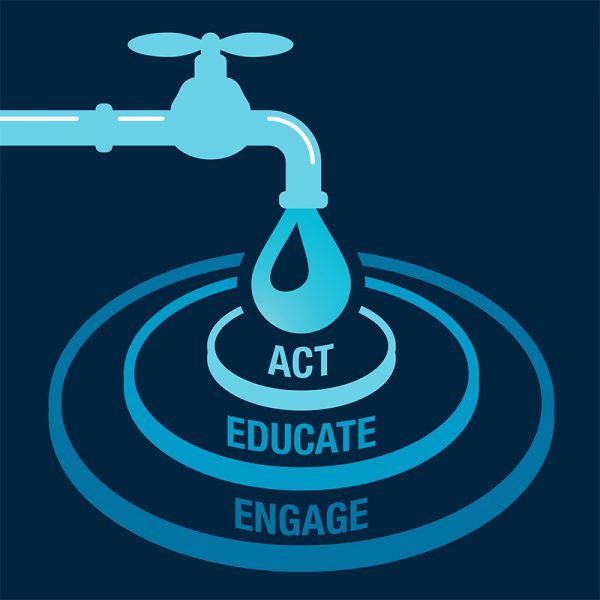 2. ESTABLISHING A NEW WATER GOAL
Cummins used World Water Day, March 22, 2017, to announce a new 2020 water reduction goal of 50 percent, having cut water use 42 percent, adjusted by labor hours, since 2010. In 2016, the company's absolute water use fell from 947 million gallons across the company to 934 million gallons. Just three years ago (2014) the company used 972 million gallons. The savings have come from multiple projects at Cummins facilities across the globe.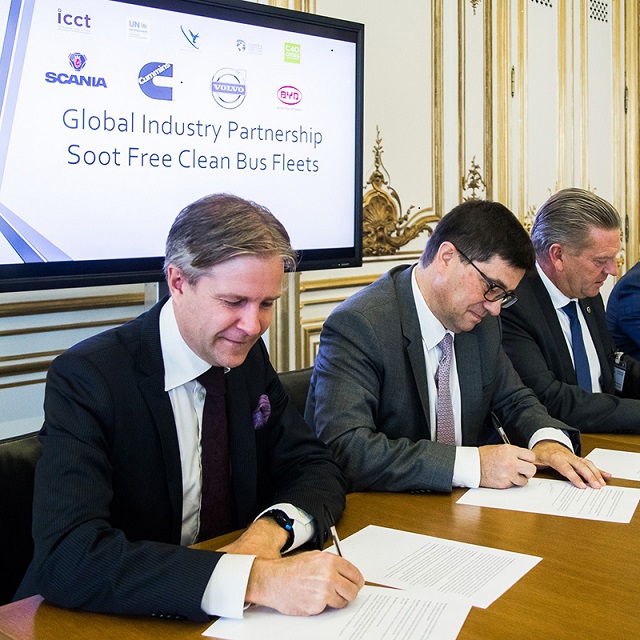 3. MAKING CLEAN DIESEL ENGINES AVAILABLE AROUND THE WORLD
In September 2017, Cummins joined three other global manufacturers pledging to help 20 large cities around the world address air quality and climate change. The companies will make available sales and service for buses and bus engines with low emissions technology no later than 2018 in the target cities. Nearly all of the cities benefitting from the partnership are in countries that do not have rigorous emissions regulations. Other companies making the pledge include Volvo Buses, Scania Buses and Coaches, and BYD Electric Buses.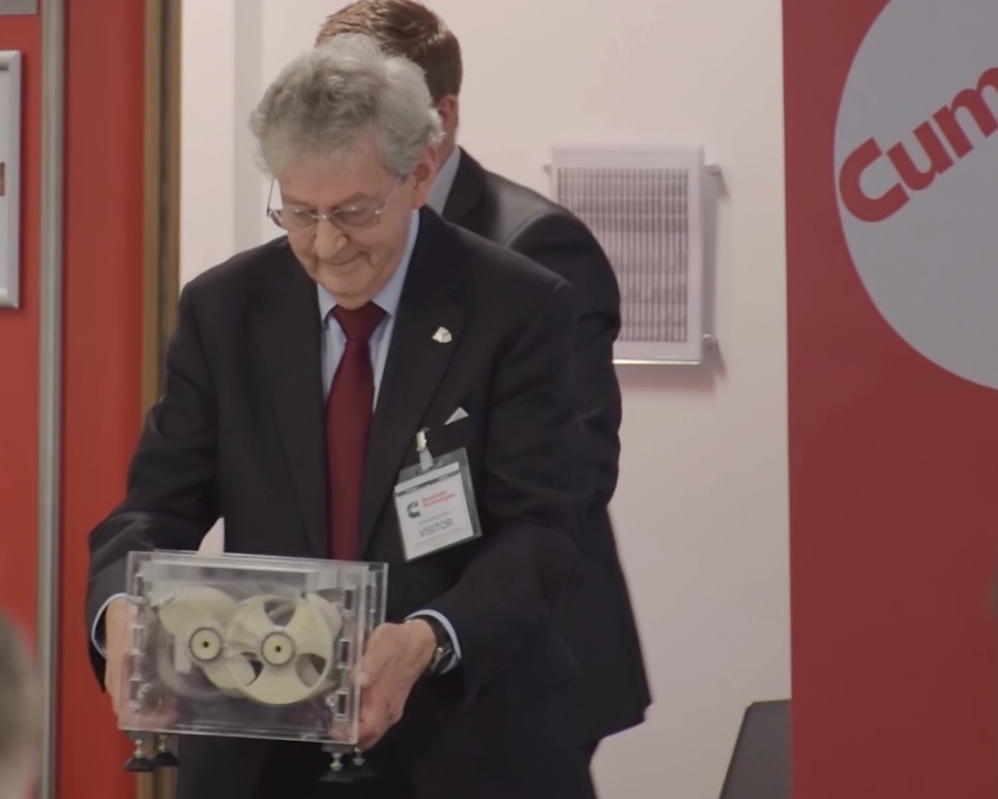 4. DEVELOPING NEW IDEAS TO REDUCE OUR CARBON FOOTPRINT
As part of the Environmental Gateway project, Cummins leaders in the U.K. on March 2, 2017, heard 28 finalists pitch their best ideas for shrinking the company's carbon footprint and meeting Cummins' environmental goals. About 100 suppliers and others submitted ideas as part of the initiative, which was loosely modeled on television shows where entrepreneurs pitch their best ideas to a panel of investors. Sponsors say the Gateway was a great way to spur innovation. Twelve winning ideas were selected and are now being tested in the U.K. The initiative has also spread to other locations around Cummins including the United States.
5. IMPLEMENTING PROGRAMS TO SAVE ENERGY AT CUMMINS FACILITIES
Cummins' Jamestown Engine Plant in Jamestown New York (U.S.A.) showcased in September 2017 its latest energy-saving initiative, a $47 million block machining line that utilizes on-demand hydraulics, coolant and pneumatics to reduce power consumption as it produces the company's high efficiency diesel and natural gas heavy duty engines. The line was completed in May, and is merely the most recent energy-saving investment at the plant.  The plant in recent years has also replaced nearly 3,000 fluorescent lights with advanced LED lighting and a Wi-Fi-enabled control system that can automatically shut the lights off in parts of the plant not in use. The plant also has a solar array on its roof.