Cummins gets high marks in rankings on the environment, just practices and management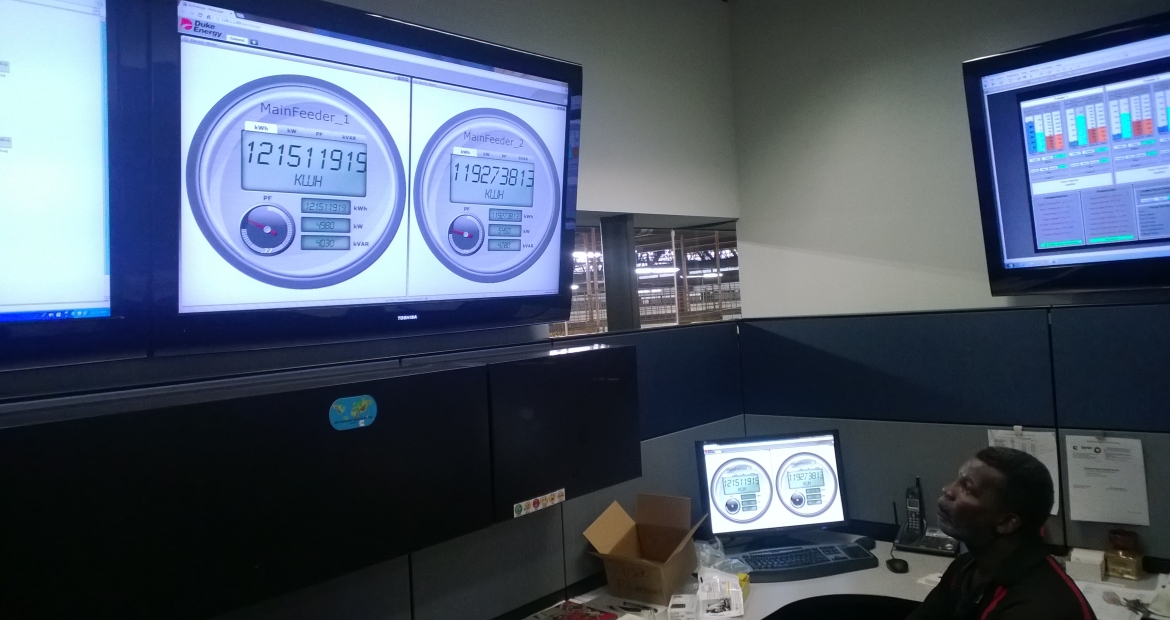 Cummins received high marks in a trio of rankings released in December.
The company finished 25th in Newsweek's 2017 Green Ranking of U.S. companies, 45th on the Forbes-JUST Capital list of the Just 100: America's Best Corporate Citizens, and 94th in the Wall Street Journal's Management Top 250, all released separately.

The Newsweek ranking, released Dec. 7, assessed the environmental performance of the world's largest publicly traded companies. Cummins was named "Best in Industry" in the "Machinery" category for U.S. companies.
The 2017 Green Ranking is built around six principles: Transparency, Objectivity, Public Availability of Data, Compatibility, Engagement and Stakeholder Input. The U.S. rankings assess the sustainability performance of the 500 largest publicly-traded companies headquartered in the U.S. by revenue as of Dec. 31, 2016.
"At Cummins, our mission calls for powering a more prosperous world," said Brian Mormino, Executive Director of Worldwide Environmental Strategy and Compliance. "That requires a vibrant, healthy planet. Innovation for us means that we are environmentally responsible while dependably meeting the needs of our customers."
The rankings looked at energy use, greenhouse gas emissions, water use, waste production and recycling, and other factors. Newsweek, a news magazine, produces the Green Ranking in partnership with Corporate Knights, a multi-faceted business known for its environmental and sustainability rankings, its research and its magazine, which it describes as the "magazine for clean capitalism."
The top U.S. company in the ranking was Cisco Systems Inc. followed by Ecolab Inc. and Hasbro Inc.
The Just 100 list released Dec. 12, ranks the largest publicly-traded U.S. corporations in a number of areas deemed through polling as the most important to Americans.
Key issues in 2017 included employee wellbeing, customer treatment, environmental impact, job generation, transparency and more. This is the second year Forbes and JUST Capital have partnered to produce the list.
The top companies in the Just 100 are Intel, Texas Instruments and NVIDIA.
The Wall Street Journal's inaugural Management Top 250, released Dec. 6, is a comprehensive guide examining how U.S. companies navigate complex business environments, "serving their workers, customers and shareholders."
It is based on rankings by the Drucker Institute, which looks at corporate performance in five areas: Customer Satisfaction, Employee Engagement and Development, Innovation, Social Responsibility, and Financial Strength.
The Drucker Institute analyzed "37 data inputs, provided by 12 third-party sources, to produce its landmark ranking." Peter Drucker is an author, professor and longtime Wall Street Journal columnist.
Cummins received four out of five stars in Employee Engagement and Development, and Social Responsibility. The top ranking company in the survey was Amazon.com Inc., followed by Apple Inc. and Alphabet Inc.
In still another rating released earlier this fall, Cummins received a perfect score of 100 percent on the 2018 Corporate Equality Index (CEI) for the thirteenth straight year. The CEI, conducted in 2017, is a national benchmarking survey and report on corporate policies and practices related to lesbian, gay, bisexual, transgender and queer (LGBTQ) workplace equality, administered by the Human Rights Campaign Foundation.
Cummins joined the ranks of 609 major U.S. businesses which also earned top marks this year.