Five Things About Electrification You'll Only Hear from Cummins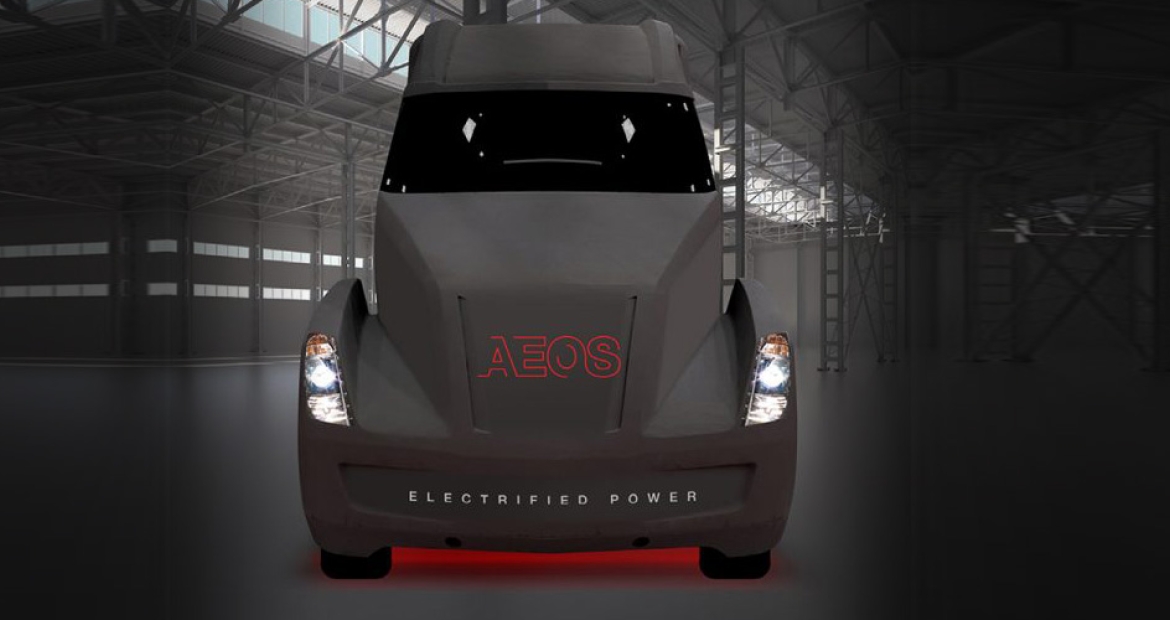 Cummins offers a broad portfolio of products to help customers find the right solution to their power needs. You're going to hear a lot about electrification and trucks in coming days.
Here are five things to remember:
1.WHILE ELECTRIFICATION HAS TREMENDOUS PROMISE, IT'S NOT THE ANSWER FOR EVERYONE RIGHT NOW
That's why Cummins has pledged to first bring to market an all-electric powertrain for buses and delivery vehicles by 2019. We believe electric vehicles make the most sense in urban areas where the drive ranges are shorter and the vehicles can more easily be recharged. Many cities around the world are looking at electrification as a means to reduce pollution and greenhouse gases (GHGs).
That's not to say electrification couldn't someday play a role in long haul trucking. AEOS, the concept electric heavy-duty truck Cummins unveiled in 2017, will help us learn about electrification's potential with larger vehicles traveling greater distances.
2. IT TAKES MORE THAN AN EXTENSION CORD TO KEEP AN ELECTRIC TRUCK GOING 
There are still a number of challenges facing electrification in trucking. AEOS, for example, can go 100 miles on a single charge. That won't get you far when it comes to long haul trucking.
Charging AEOS isn't as easy as plugging it into the nearest outlet, either. It takes an hour to charge when plugged into a 140 kW charging station, although by 2020 advances in batteries are expected to shrink charging time to about 20 minutes. There also isn't the service infrastructure that exists for diesel or even natural gas.
You could increase the size of the battery, but it would take about 19,000 pounds of battery to go 600 miles on a single charge. That would take a pretty big chunk out of your payload. 
3. ELECTRIFICATION DOES NOT SPELL THE END OF DIESEL OR OTHER FORMS OF ENERGY ANYTIME SOON
About 75 percent of the trucks on the road today are powered by diesel engines, including more than 90 percent of the long haul trucks. Just based on sheer volume, it's going to take years before anything replaces that many diesel trucks, especially when you consider the relatively high cost of new technologies early in development.
In addition, diesel fuel is the most energy dense liquid fuel available and advances in engines, emissions control technology and cleaner diesel fuels have led to some remarkable environmental gains. In the past 25 years, for example, there's been a 95 percent reduction in nitrogen oxide (NOx) emissions, a key contributor to smog. New engines like Cummins' X12 and X15 diesel engines are also seeing significant gains in fuel economy, which translates into GHG reductions.
Diesel is also proving to be a good platform for hybrid powertrains, including the use of electrification.
As customers adopt different power solutions for different applications, Cummins is uniquely prepared to help manage their fleets because of our expertise in a range of power solutions and our global service and support network. 
4. INFRASTRUCTURE MATTERS
Part of bringing any new technology to market is having the infrastructure to produce and service it. Cummins has been making truck engines for nearly 100 years and we've been working with electrification for decades. The company does business in approximately 190 countries and territories and its customer service and support network is unmatched.
When power solutions are economically viable, Cummins brings them to its customers. We will continue to do the same with electrification. The company has already brought things like stop-start technology to our bus engines. Cummins has the people and facilities to develop its capabilities in all the key subsystems and components that are critical to electrified and hybrid power systems.
The company's recent acquisition of Brammo, which designs and develops battery packs for mobile and stationary applications, will help accelerate Cummins' capability development in battery systems.
5. ONLY CUMMINS IS POSITIONED TO HELP CUSTOMERS PICK THE ENERGY SOLUTION THAT'S RIGHT FOR THEM
Every customer's situation is a little different. At Cummins, we want to offer the right technology at the right time and in the right place. That could be our clean diesel engines powering long haul trucks, our near zero natural gas engines powering major urban transit systems at emissions levels below EPA standards, or our diesel-electric hybrids powering locomotives around the U.S.
The bottom line: customers can depend on Cummins to help them find the option that works best for them. Once we find the right solution, we have the global service and support network to keep them up and running anywhere in the world at any time – something that is unique to Cummins.