New Microsoft-Cummins Lab Could Impact More Than Datacenters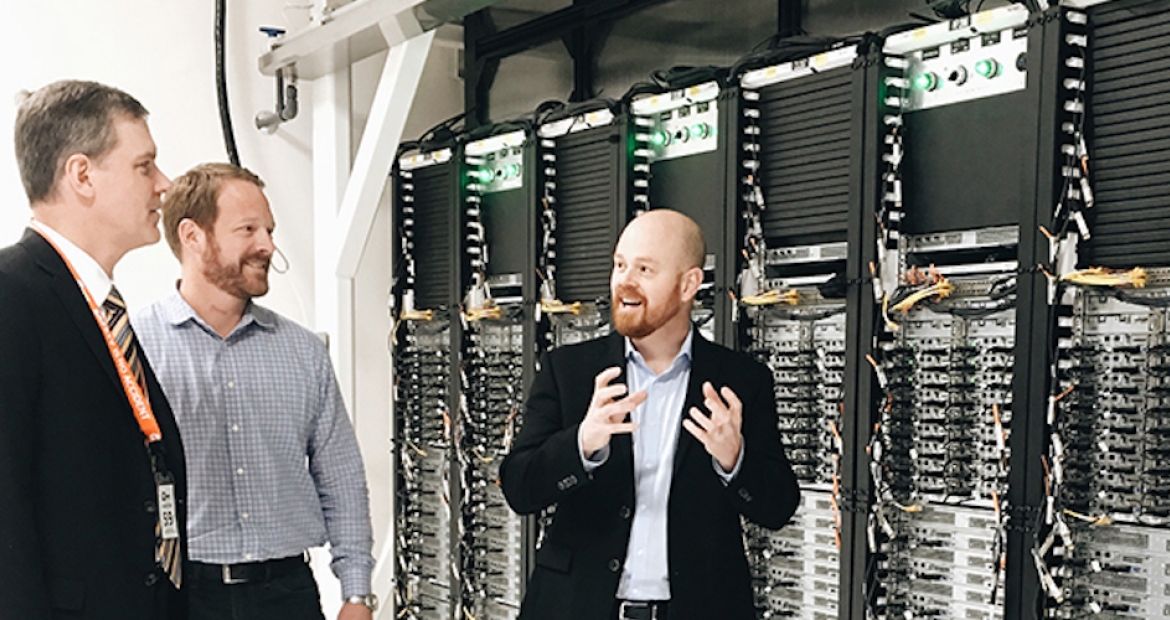 Officials from Microsoft, Cummins, and McKinstry celebrated the start of operations Wednesday, October 25, at their new advanced energy lab in Seattle, Washington, maintaining it could deliver important insights not just on powering datacenters, but on a host of other energy-intensive activities.
"In the future, the research work done here will help us and our customers in really diverse applications and market segments," said Gary Johansen, Executive Director of Power Systems Engineering at Cummins.
"…Our aim is to create solutions that are cleaner, greener and lower cost," Johansen said at the celebration. "We know this mission critical work well and believe that in the future it may also reach our customers who need to power hospitals, grocery stores and other important locations."
A FOCUS ON FUEL CELLS
The lab's initial focus will be on powering datacenters with natural gas powered fuel cells. The 20-rack environment in the lab simulates datacenter conditions to evaluate whether the fuel cells have the potential to improve efficiency, reduce emissions and cut costs.
The partners in the lab marked the beginning of operations by cutting a symbolic electric cord. Microsoft has long had the goal of unplugging from the grid, maintaining it would improve energy efficiency, reduce costs and improve the reliability of the grid by removing some of the stress on it.
Datacenters use a lot of energy, consuming about 2 percent of U.S. electricity, according to the U.S. Department of Energy. A significant portion of that energy is lost in the transmission of electricity from a power plant through the grid and to the datacenter. The lab partners believe that the integration of fuel cells directly into a datacenter could nearly double energy efficiency.
"The lab is our latest step towards our ongoing work to eventually eliminate the energy and resource impact of our datacenters; in other words, making our datacenters disappear," said Suresh Kumar, Corporate Vice President, Cloud Infrastructure and Operations, Microsoft.
The project was conceived of and funded by Microsoft, Cummins and McKinstry, with additional funding provided by Siemens and the Washington State Department of Commerce via its Clean Energy Fund. Washington State Governor Jay Inslee was among the dignitaries at the celebration.
A RECORD OF INNOVATION
The three principal partners in the lab each bring a track record of innovation to the project.
Microsoft is a giant in its industry. The company's cloud infrastructure includes more than 100 datacenters around the world. It hosts more than 200 cloud services including Bing, MSN, Office 365, Xbox Live and the Microsoft Azure cloud platform.
The company has made a commitment to use more clean energy to power its datacenters, maintaining 50 percent will come from wind, solar and hydropower sources by the end of 2018.
Cummins currently has over 7 gigawatts (GW) of primarily backup generator capacity in datacenters around the world, using a variety of technologies including diesel and combined heat and power/gas. That's enough energy to power every household in New York City.
McKinstry is a full-service construction firm specializing in energy and facility services. It tested re-using waste heat from datacenters before designing the largest waste heat transfer system in America.
"We know the future means we won't just provide one power system, but customized solutions tailored to customer needs," said Cummins' Johansen, who predicts the lab will have positive repercussions for clean energy generation in the power generation industry. "This lab is a place where we can test various combinations of energy storage and power systems, together."