Cummins Working to Power Hurricane Victims in Florida and Puerto Rico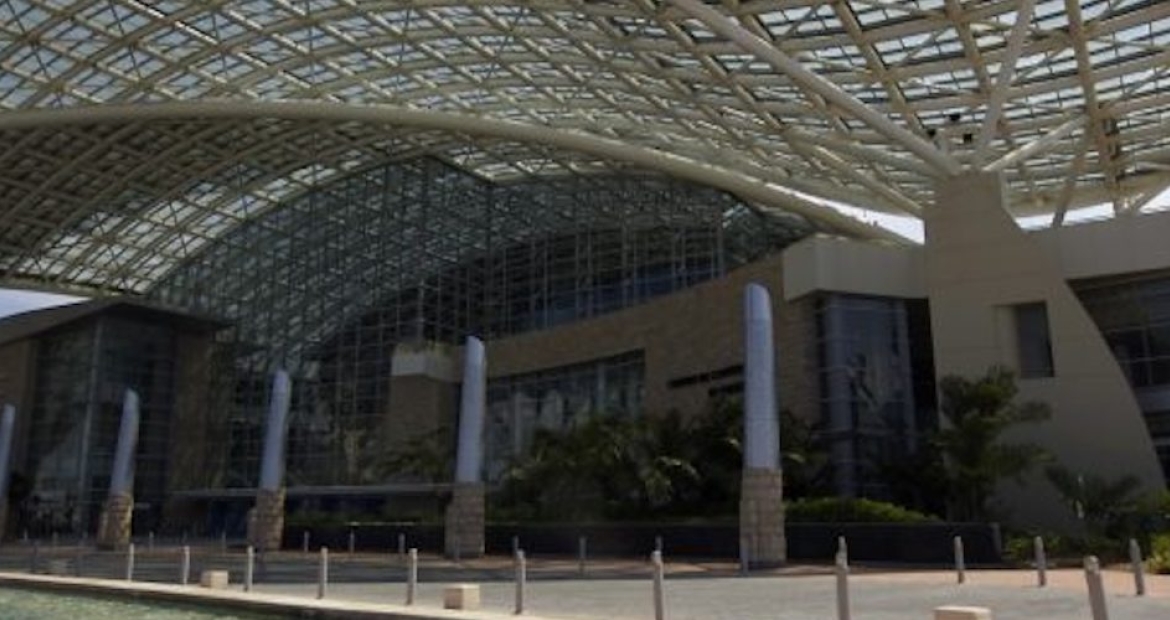 Cummins employees have been working to bring power to storm-ravaged areas of Florida and Puerto Rico since the first of two hurricanes began striking parts of the Caribbean last month.
While the storm response has stabilized in Florida, the company is actively working to help bring electricity to key parts of Puerto Rico, where roughly 80 percent of residents were without power as of Oct. 19.
The company, for example, is frequently servicing three Cummins generators at the Puerto Rico Convention Center in San Juan, home to the Federal Emergency Management Agency's (FEMA) command center on the island as well as the largest shelter in the U.S. territory for those displaced by the storms. The generators, installed before Hurricanes Irma and Maria struck, have been running around the clock.
Teamwork has been key to the company's work both in Florida and Puerto Rico. Cummins deployed 13 technicians from elsewhere in the Distribution Business Unit to support Florida customers during Hurricane Irma. For the response to Maria, four more technicians from other locations in the company have been deployed to Puerto Rico, with plans for more to meet customers' overwhelming needs.
Cummins worked with one of its large supermarket customers in the U.S. to get a container of supplies to employees in Puerto Rico who have been working long hours to support local customers, and then filled a second container with supplies donated by company employees for their colleagues in San Juan.
Cummins' President & Chief Operating Officer Rich Freeland and Jenny Bush, Vice President of Sales & Service – North America, issued a company-wide note this week thanking all employees responding to recent natural disasters not just in Florida and Puerto Rico, but in Texas, Mexico and India, too.
"Recent natural disasters across the globe have impacted our employees and their families in devastating ways," Freeland and Bush said in the note. "In response, our people have exemplified and lived the value of caring, making a real difference during such difficult times."
Cummins employees fielded many calls and braved the elements to help customers. Here are just a few examples:
An Orlando, Florida-based team worked with the company's West Palm Beach branch to help Martin County install a generator to keep its emergency radio system running in the critical hours after Hurricane Irma struck.
Cummins' West Palm Beach and Miami branches worked together to locate, deliver and install a generator as Hurricane Irma was arriving for a customer needing to maintain power for medical reasons.
Multiple Cummins teams in the days after the storm collaborated to quickly repair a utility truck headed to one of the hardest hit areas of Florida.
Cummins teams across that state sent pallets of water with daily parts deliveries to aid customers and their communities hit hard by Irma.
The company has also been working with Save the Children organization to raise thousands of dollars for disaster relief. Save the Children is dedicated to giving children a healthy and safe start in life as well as the opportunity to learn.
People in hurricane-affected areas in the continental United States who need support with power generation can contact the company's customer care team at 1-800-CUMMINS (1-800-286-6467). For those in Puerto Rico and other Caribbean locations, the team can be reached at 1-305-821-4200.
"While saying 'thank you' doesn't feel sufficient, we can assure you it is genuine," Freeland and Bush said in their note to employees. "Thank you for giving. Thank you for asking how you can help."
Caption: Cummins employees unload supplies at the company's distribution location in Puerto Rico. The facility is in relatively good shape and employees are working long hours to help restore power on the island.