Cummins Middle East delivers prime power to new oil storage terminal in UAE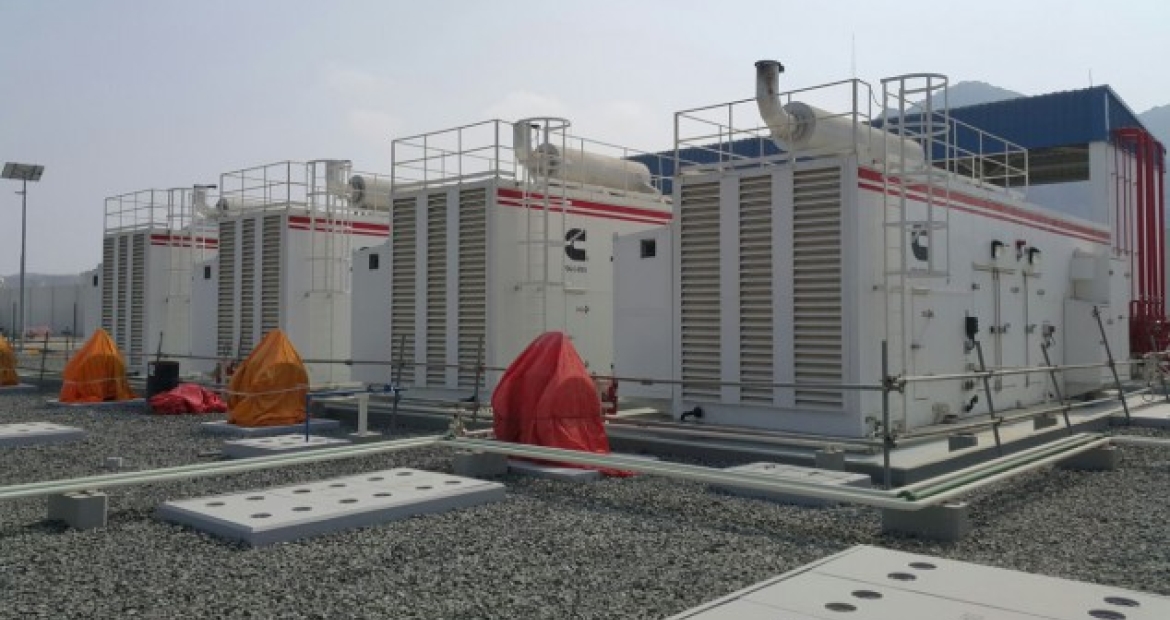 Brooge Petroleum and Gas Investment Company (BPGIC) is an oil transfer and storage provider operating in the United Arab Emirates. The company is building an oil storage terminal in Fujairah, on the UAE's east coast. Construction will be managed in two phases and will have approximately 1,000,000 m3 of storage capacity when completed.
Audex, the Singapore-based engineering, procurement, construction (EPC) firm that is building the oil storage terminals, selected Cummins as the prime power provider in Phase 1 of the project.
Cummins Middle East has provided 3 x Cummins C2250D5 units and 1 x Cummins C1675D5 units enclosed in two-hour fire-rated acoustic enclosures rated at 85 db @ 1 m – a first for the Cummins Power Systems business segment to supply an enclosure that can hold fire for two hours, certified by an independent lab. Ancillary equipment including switchgear, transformers, neutral earthing resistors and control panel were also supplied. The power system was installed on a foundation outside of main control room. The location near the sea meant that the enclosure and related structural components were given special protective coating to withstand the elements.
Strong customer service and on-time delivery were key contributors to a successful project with Audex and BPGIC. Cummins Middle East previously supplied four Cummins generator sets in a similar project in Fujairah.