Cummins Technical Center Celebrates 50 Years of Innovation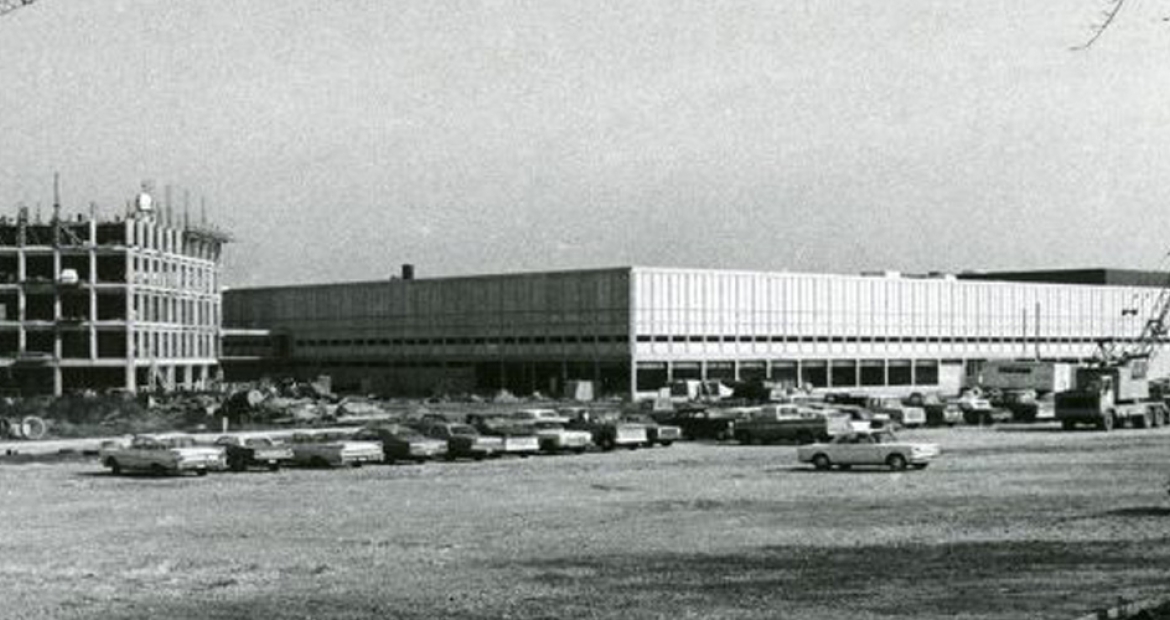 From punch cards to computer assisted design, from hand-written log books to virtual reality, and even through a devastating flood, one thing has remained constant since employees started moving into the Cummins Technical Center in 1967 – a devotion to the center's original mission.
"We are building the most important diesel research center in the world," longtime Cummins Chairman and CEO J. Irwin Miller said a half century ago. "…We mean business. We mean never again to have to respond to a competitor's development. We mean to beat him on each move, and be out first with a product so clearly superior in economy, bulk, weight and long life that our excellence does not have to be argued."
Employees will celebrate the Technical Center's 50th anniversary today (Oct. 5) with displays, a panel discussion and even a giant cake depicting the campus. It will also be a chance to reflect on Mr. Miller's words and what continues to make the tech center in Columbus, Indiana (U.S.A.) a special place to work.
"When you have a vision and you have the people to go implement that vision and the facility, of course, to do that, that's really what it's all about," said Dr. Wayne Eckerle, Cummins' Vice President of Research and Technology.
Longtime Cummins leader J. Irwin Miller (second from the right) on one of his many visits to the tech center.
A PERSONAL APPROACH
After a consolidation with a truck manufacturer fell through in the early 1960s, Mr. Miller knew Cummins would have to be an innovation leader to survive as an independent engine maker.
The company wasn't particularly well positioned for that to happen. It had 50 test cells available for research use, but only 15 were reasonably well equipped, according to The Engine that Could, a history of Cummins. General Motors, by comparison, had 100 test cells devoted to diesel research.
The company's leaders had their eyes on property across Haw Creek from Cummins' main engine plant for a new research and engineering building. Initial plans called for an 188,000 square foot facility with 64 test cells. But those plans nearly doubled in size before the tech center opened, resulting in two buildings – a six-story office building and a test center – with 88 test cells.
Mr. Miller's interest in the tech center didn't stop when the construction was finished. He visited frequently, talking to everyone from the engineers in the office building to the guys running the test cells.
"I came in late one night to check on a test, just pulled in there and there were three cars," said Terry Shaw, a Senior Technical Advisor who started at the tech center 43 years ago. "The guard came running out, 'You can't park there!' Why? 'That's Mr. Miller's spot!' He'd show up at odd hours just on his own, no entourage, just him. He'd walk in and start talking to people."
J. Irwin Miller (eighth from the right) poses with a group outside of the tech center's office building.
A TEAM ATMOSPHERE
Everyone's work and opinion mattered at the tech center, creating a special environment that continues today.
"It's a team thing inside of this facility and it goes from an idea, an innovation, to a product that ends up in a customer's vehicle," said Victor Meek, President of the Office Committee Union, who has worked at the tech center since 1977.
The Technical Center has played a key role in many different Cummins products over the years including the extremely popular Big Cam and V Series engines to name just a few. But equally important has been its work in the technologies around emissions measurement and control as they became critically important to innovation in the industry.
Some of the company's most notable technical minds regularly walked the buildings' hallways including Dr. Julius Perr, who made his way to Cummins after fleeing Soviet oppression in his native Hungary in 1956, and former Vice President of Technology Dr. Alan Lyn, one of the first Chinese scholars allowed to leave that country after the Cultural Revolution.
Employees who weren't around for Mr. Miller's impromptu visits or when Perr and Lyn were at tech center say they can still sense its long and distinguished history.
"It's present in the hallways," said Beth Wendel, a systems engineer who has been at the tech center since 2007. "You can see the (show) engines on display in the office building on the ground floor, you can see the patents across the patent wall here in the lab building."
"It kind of motivates me to make my own mark on history when I come to work every day," added Nadran Bookhardt, a lab operations coach who just started at the tech center in January.
Employees at the Cummins Technical Center use an electron microscope, one of many tools that enable them to work in the realm of atoms
THE KEY INGREDIENT
While the technology changes have been significant, they are far from the only changes. The campus has also become a center for diversity and inclusion, attracting the best and brightest from around the world.
"When I started, there was a lady engineer over here and one over there and then the list got very short," Shaw said. "Now, there's lots of women and there's a lot of people from India, China, England, everywhere. And it's a much more engaging place to work."
Over the next 50 years, Dr. Eckerle would like to see the center serve as an example for the company's more than 20 technical centers around the world. While having the right facility and history are important, he says it's the people who make the tech center special.
"Often times when I give tours, I say I'm going to take you out to the labs, I'm going to show you the test cells," Dr. Eckerle said. "But it's the people who are collected here that make the action happen here."