Jamestown Plant Leads the Way in Energy Efficiency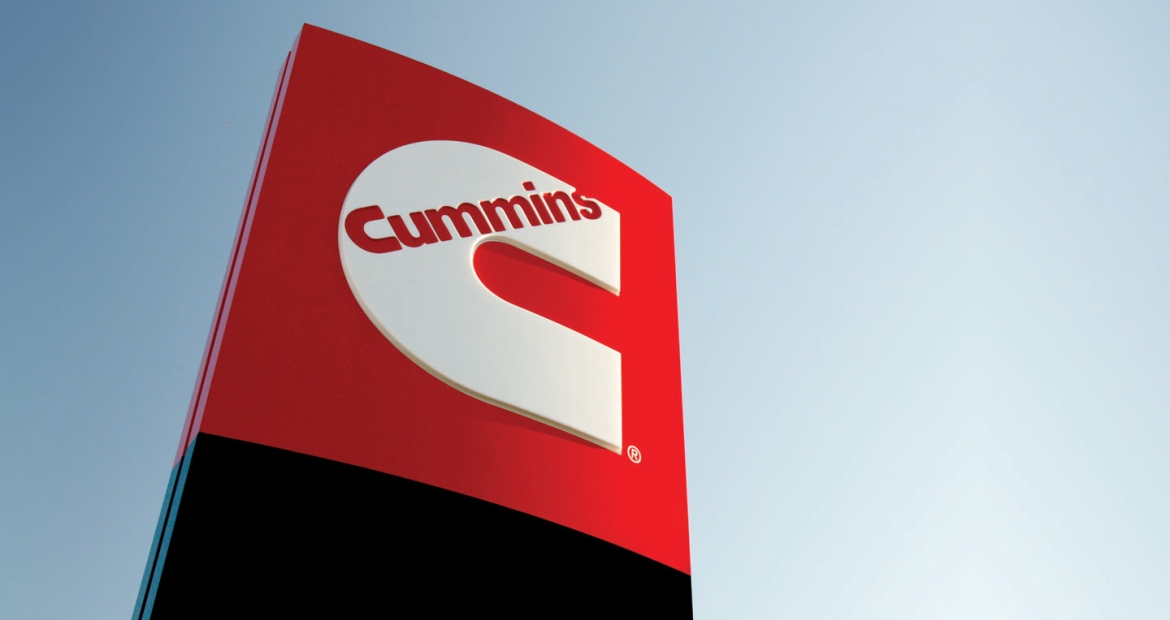 CUMMINS' JAMESTOWN ENGINE PLANT IN JAMESTOWN, NEW YORK (U.S.A) IS FAST DEVELOPING A REPUTATION FOR ENERGY EFFICIENCY AND REDUCING GREENHOUSE GASES (GHGs).
The plant recently showcased its latest initiative, a $47 million block machining line that utilizes on-demand hydraulics, coolant and pneumatics to reduce energy consumption as it produces the company's high efficiency diesel and natural gas heavy duty engines.
"By continuing to invest in our facility, we are demonstrating our commitment to our customers, our employees and our communities," said Mike Abbate, Jamestown Engine Plant Manager.
Abbate invited reporters from Western New York and Northwest Pennsylvania to tour the plant on Sept. 19 and see the improvements it has made. The block machining line was completed in May, but it is merely the most recent energy-saving investment at the plant. Saving energy by extension means saving GHGs.
The plant in recent years has also replaced nearly 3,000 fluorescent lights with advanced LED lighting and a Wi-Fi-enabled control system that can automatically shut the lights in parts of the plant not in use. National Grid, one of the largest investor-owned energy companies in the world, invested $692,000 into the project as part of an effort to incentivize customers to use energy-efficient lighting, controls, heating and air conditioning equipment and more.
"When companies invest in their facilities, we know that they are committed to staying and growing in the region," said Ken Daly, president of National Grid's New York operation.
Plant leaders estimate that the LED lighting project alone saves about 9 percent of the plant's total energy use, with cost savings of $425,000 annually and avoidance of 2,200 tons carbon dioxide equivalent per year.
The plant has made other improvements as well. The exterior lighting system was also upgraded, achieving better quality and reducing operational costs with an LED system. The more than 1 million-square-foot plant also replaced two of its fixed air compressors with new units that better control incremental needs for compressed air.
In addition, the Jamestown plant eliminated its steam loop running through the plant and replaced it with a more efficient natural gas system for space heating.
The plant's roof, meanwhile, has a nearly 2MW solar panel installation that on a sunny day will produce more than 20 percent of the facility's electric power needs. The array covers about five acres and consists of more than 7,000 individual panels.
Jamestown's commitment to energy efficiency led it to be Cummins' showcase project in the U.S. Department of Energy's Better Buildings, Better Plants Challenge. The plant is also certified to the ISO 50001 international energy management standard.
Abbate says the plant's energy strategy aligns nicely to the company's commitment to producing the cleanest, most efficient engines in the world. The Jamestown plant builds the company's new X15 engine designed for optimal performance and power while offering industry-leading fuel economy through its advanced air handling and fuel system controls.
Last month, the company announced plans to introduce another revolutionary heavy-duty diesel engine in 2022, reaffirming its commitment to constant innovation in diesel technologies. That engine will also be produced in Jamestown.