Office tower in Istanbul's centre of business and social life backed by Cummins power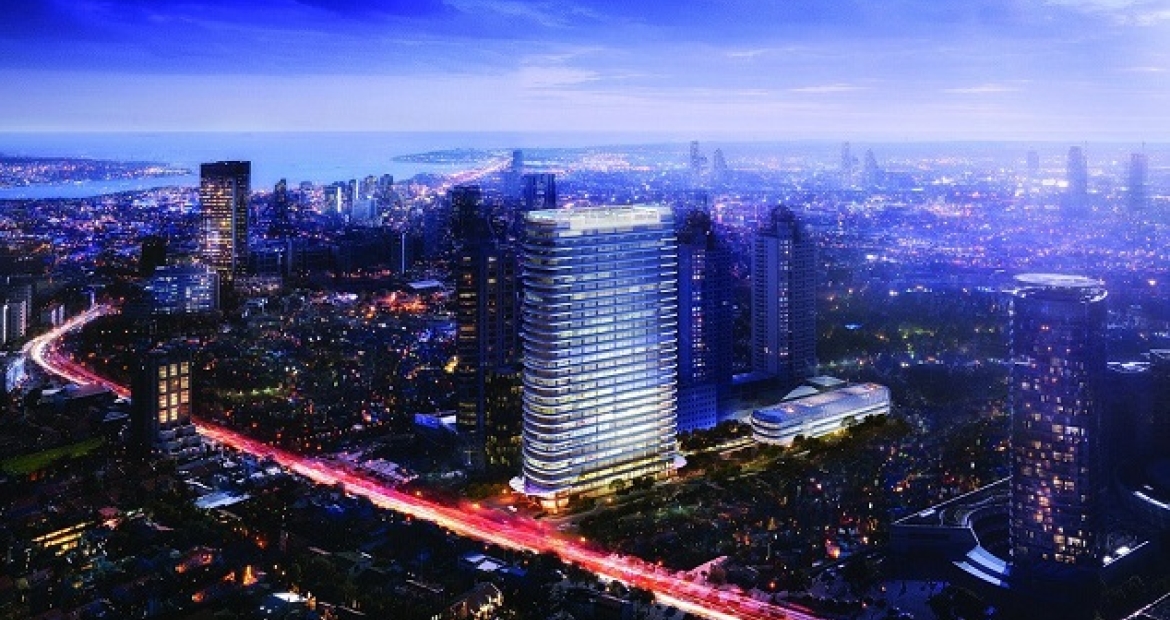 One of the latest projects from real estate and tourism builder FERKO Construction is an office tower along the famous Büyükdere Avenue in Istanbul.
Located in a main business district of Istanbul, the 10,630 m2 business center consists of two towers, 30 floors and 6 floors respectively, with meeting rooms and 185 offices. The location in the Levent district and on the Büyükdere Avenue route places it in the centre of business and social life, surrounded by bank headquarters, shopping centers, luxury hotels and skyscrapers.
Cummins Turkey has delivered 4 x Cummins C2000D5 generators to provide standby power in the event of a utility outage. Along with locally made, customized enclosures, synchronization panels, fuel storage tanks together with a fuel automation system, Cummins Turkey provided full mechanical installation of the power system.
The central location on the European side of İstanbul also provided unique challenges in terms of delivery and installation. All unloading was carried out overnight, and special permissions were taken to block the road. Also, with generator sets installed on the roof of the building, Cummins Turkey secured a large-capacity crane for the unloading process. In addition, the most critical point was busbar routing onsite, which required the container design to be aligned with the project busbar layout. Cummins Turkey worked on the detailed design together with the manufacturer and adapted the customer's request to our design.
Prior to this, Cummins Turkey performed a load test on one generator set in Turkey by the witness of the customer, proving the quality and performance to this new customer and founding a strong, reliable business relationship.