5 Cool Things About Our Electric Powertrain Concept Truck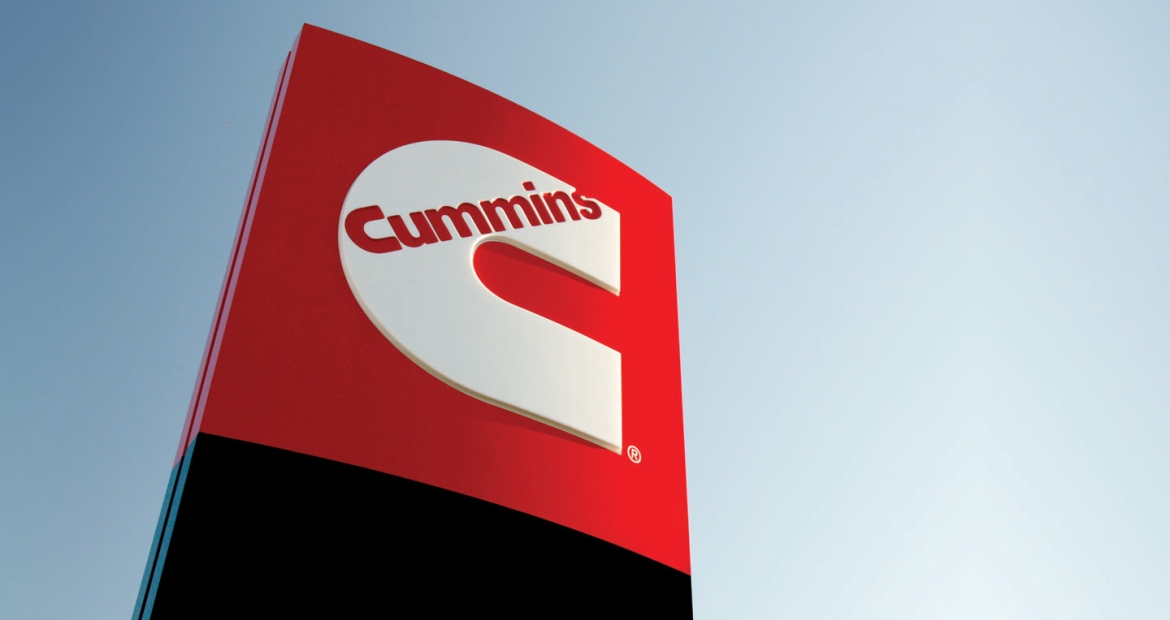 IT'S ALL ELECTRIC!
The demonstrator truck uses a 140 KWh battery pack instead of a 12-liter engine. The weight of the electric powertrain is roughly equal to that of the removed engine, aftertreatment, transmission and fuel tank. The tractor day cab when paired with a trailer has a gross vehicle weight rating limit of 75,000 pounds. The concept truck has a range of about 100 miles on a single charge for city driving that's extendable to 300 miles with additional battery packs. The powertrain and truck will enable Cummins to learn more about the potential electrification holds for larger vehicles.
IT HAS PLENTY OF OTHER ENERGY-SAVING FEATURES
A regenerative braking system and the potential for solar panels on the trailer roof can send energy to the battery pack. Air drag is reduced by replacing side mirrors with an in-dash camera system. The truck achieves a significant air drag reduction via its highly streamlined design as well as a better sealed truck body and underbody – with no front radiator intrusion.
ITS ENVIRONMENTAL IMPACT 
Like Cummins' diesel, natural gas and alternate fuel products, the concept powertrain and truck are designed to limit the vehicle's impact on the environment. Electric cars and trucks produce zero emissions, which is important at a time when climate change is such a big concern. If the charging power is generated from 100 percent renewable sources, then the truck can be described as fully carbon neutral.
IT'S ALL ABOUT OPTIONS
Cummins wants to be the global leader in powertrains, offering customers a variety of power solutions to meet their particular needs. Diesel engines aren't going away. The company expects diesel to be a popular option with customers for years to come. Cummins has and will continue to produce the cleanest diesel engines in the world, reaching near zero emissions levels.
IT HAS CUMMINS' SIZE AND EXPERIENCE BEHIND IT
Cummins has been meeting the power needs of its customers for nearly 100 years, whether by diesel, natural gas, electrification or something else. The company's technical staff of 10,000 people around the world has the high tech tools to study everything from a variety of bio fuels to waste heat recovery and even solid oxide fuel cell technology to power the next generation of Cummins' engines and related products.