Supporting distribution to make a difference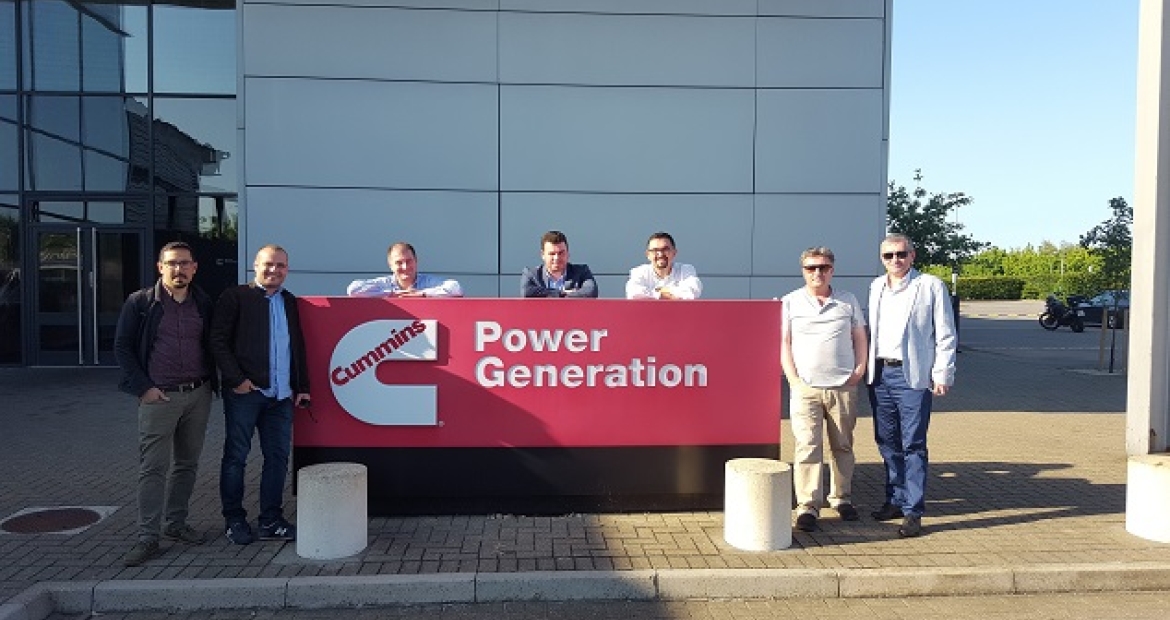 The Sales Application Engineering Europe and Russia team was recently asked to assist Cummins Turkey in supporting a new customer, Turkcell, during a visit to Cummins' Kent, UK manufacturing facility. The end users requested specific generator set witness testing to ensure the Cummins C1675D5A generator set powered by the KTA50GS8 engine would meet ISO8528-5 G3 performance class specifications.
The SAE team prepared a detailed presentation outlining the ISO8528-5 standards and how the testing would be carried out including all the verification and date stamping of all equipment used. The team also provided a comprehensive overview on the transient performance of the generator ste and the most relevant parameters that impact it.
The testing day lasted until late evening. By the end of the day, and as expected, the C1675D5A proved to meet G3 performance class. The customer left confident that the Cummins product would meet the requirements for installation, and placed an order the very next day for 10 x C1675D5A units for the second phase of a new project in Turkey.
Turkcell Gebze became the biggest data center of Turkey when it opened in June 2016 to make Istanbul a regional data hub.  Sustainability, energy efficiency, earthquake and fire safety are key features of the 33,000 m2 building. There will be three additional phases to complete the project.
Turkcell launched mobile communication in Turkey in 1994. Since its founding, the telecommunication and technology services company provides voice, data, TV and other network services.
The Turkcell Gebze data center is a turnkey project for Cummins Turkey, which also supplied enclosures and automation panel, and performed mechanical installation, fuel automation and piping.
Cummins Turkey has also been selected as the standby power provider for another of Turkcell's new data centers, in İzmir. Witness tests for this project will be completed in September.