Water treatment innovator upgrades with Cummins power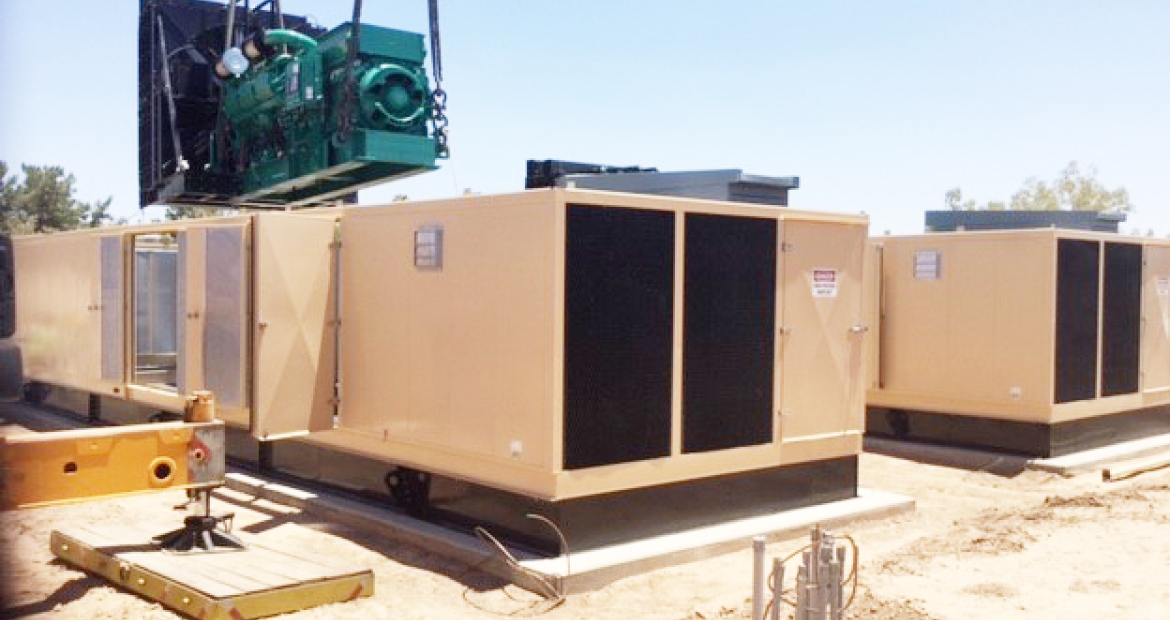 The innovate Ocotillo Water Reclamation Facility in suburban Phoenix, Arizona was named Arizona Wastewater Treatment Plant of the Year for two consecutive years, in 2010 and 2011. Built in 1985 in the Phoenix suburb of Chandler, it was one of the largest in Arizona at that time. It has been widely acclaimed as a model facility for recycling all its treated water, for industrial use by Intel or agricultural use by the adjacent Gila River Indian Reservation.
Owned and operated by the City of Chandler, the existing 10 millions of gallons per day (mgd) facility is being expanded to a future capacity of 30 mgd with upgrades to the existing plant. The projected is expected to complete in December.
Cummins partnered with electrical contractor K&F Electric to provide the standby power system for the renovated facility. The Cummins Sales and Service team based in Phoenix designed and supplied the system consisting of 2 x 2,750 kW Cummins generator sets and 1 x 2,000 kW Cummins generator set, and custom-built enclosure packaging to meet a noise level of 85 dB(A) at 23 feet and ambient temperature of 122°F.
K&F Electric has partnered with Cummins on 10 previous projects and attributes the strong relationship and customer support as a key to success.