Standby Generators are "Right Now" Insurance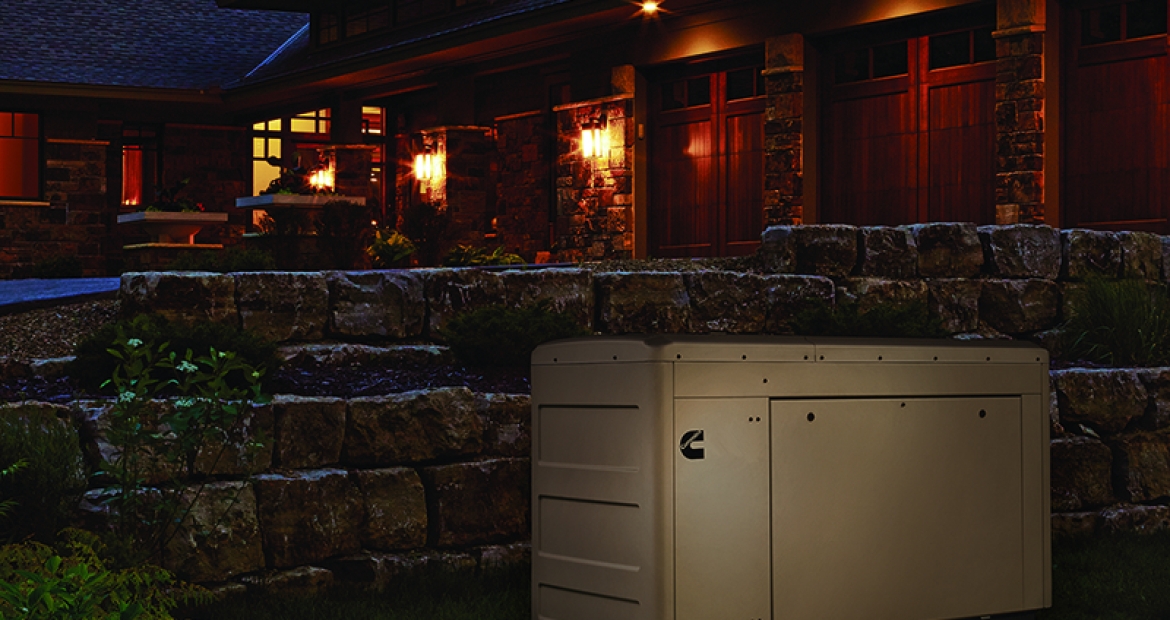 Today's society has become so dependent on electricity. Most of us can't imagine functioning without it.
Who would have thought that a down internet connection could be hazardous to your health and state of mind?  Imagine a holiday weekend with a house full of guests and one of the worst but typical thunderstorms hits the city.  Immediately people begin using phones as flashlights. Candles were good for about 3 hours then thoughts of calamity and chaos ensued.
The palpitations were real when I realized I had less than 15% life on my battery and my guests didn't have much more. The thought of not being able to stay connected via social media or play Candy Crush and Words with Friends was unfathomable. Since my home is all electric, I was unable to prepare the amazing breakfast I planned and worried that my groceries would go to waste if the power wasn't restored quickly!
No matter where you live there is some potential weather or human disaster that can affect the foundation of modernity, electricity!
So, you don't live in a "hurricane region" and don't really see the immediate value in having a standby generator… until you need one. A standby generator is like insurance. You really don't see the value it brings until you become ill or get into a fender bender. At that point, you realize it was money well spent.  Standby generators are "Right Now" insurance!
It's not unusual for homes in states where hurricanes are the norm to have a standby generator. However, with the effects of global warming studies show that hurricanes are stronger and longer lasting. Therefore, the damage is more severe and power outages can be extensive.
I have been a realtor in one of the most expansive markets in the country, Atlanta, Georgia, for 16 years, and I have seen the impact of having a standby generator on buyers and sellers.  I can almost see the sigh of relief people have when they know one is installed.  It immediately increases the perceived cachet of a home.  They know if they have their older parents within the home, they have a plan.  They know if they have a newborn in the home, they can provide what they need.  They know access to emergency services and broadcasts will be right at their fingertips.
Unlike insurance, purchasing a Cummins Standby Generator is a one-time investment.
According to Ryan Paul, a licensed appraiser in Georgia, a generator that will come on automatically as soon as there's an outage and can keep an entire house running could yield returns comparable to a kitchen or bath remodel.
When you think about adding value to your home that will be universal and received positively by all, think about a Cummins Standby Generator. When you need it, you will need one "Right Now!" Connected directly to your home's electrical and natural gas lines, a standby generator turns on automatically when power is lost (even when you're not home!) and off when power returns. No trips to the gas station and no running out of gas. You can also program the generator to power whichever functions in your home are most important to you, whether that's several appliances and lights or your entire home.
To see if a standby generator is right for your family, visit http://homegenerators.cummins.com, where you can find details about the products, how they work and how you can prepare. There's also a sizing calculator where you can estimate your power needs.
About the Author: As a curator of all things real estate, Rhonda Morgan is devoted to making the selling/buying process as fun and seamless as possible. As a licensed Real Estate Broker for the last 16 years, Rhonda serves as a team leader that specializes in all aspects of Residential and Commercial Real Estate in the Atlanta Market. Her business is built on Dedication, Communication, Determination and Trust while embodying the ability to cater and adapt to all of her client's Real Estate needs.