New bank headquarters reshapes Amman's skyline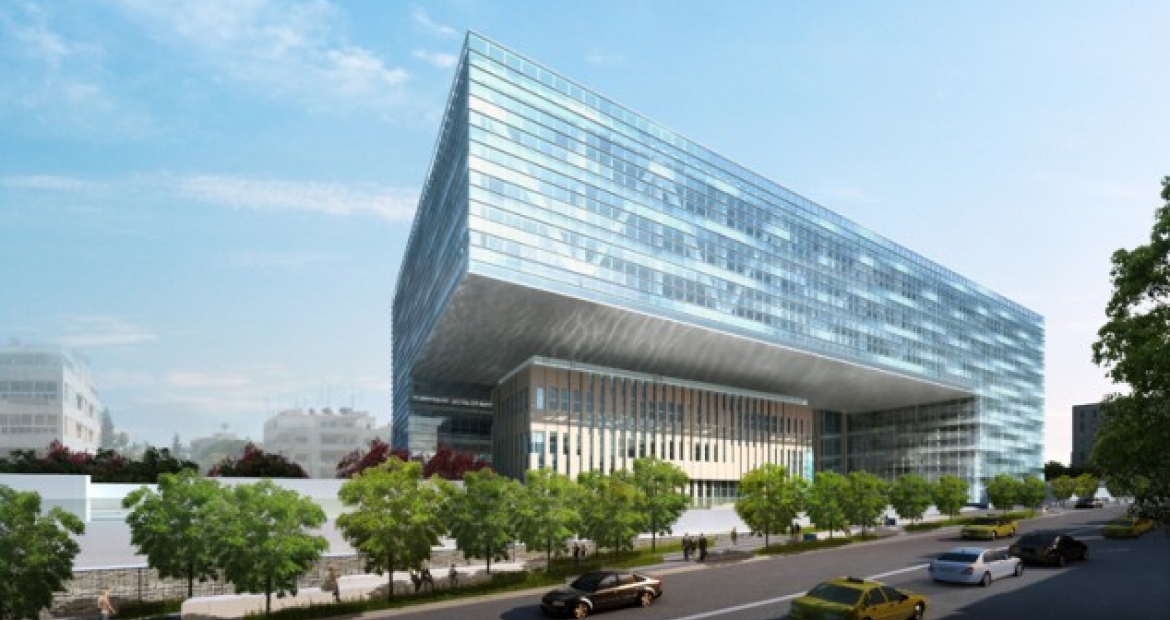 The new headquarters of the Housing Bank for Trade and Finance – Jordan's largest bank branch network – has lifted the city's skyline with a high-tech, green design. It's among several buildings in Amman created under the current sustainable design guidelines. One aspect of the design is landscaping that conserves water and energy, shading the building from the sun. The seven-story, 76,000 m2 headquarters can house up to 1,200 employees and includes an office tower, new prototype for future retail branch locations and below-grade parking.
Cummins distributor S.E.T.I. Jordan Ltd. has supplied and installed the standby power system, consisting of two Cummins generator sets, C2500DA units, and a Digital Master Control DMC1000. The bank has been a longtime partner of Cummins and S.E.T.I. Jordan, with over 15 sites supported by Cummins power since 1980. Key factors include a long and strong relationship between the distributor and customer, Cummins brand reputation and dependability.
Founded in 1973, the Housing Bank for Trade and Finance was the first bank in Jordan to have a Saving Accounts Prizes system. It was the first in the Arab world to establish a children's branch and mobile banking services, or "bank in a bus."