Cummins shares microgrid and CHP expertise with Chinese energy officials in USTDA Study Tour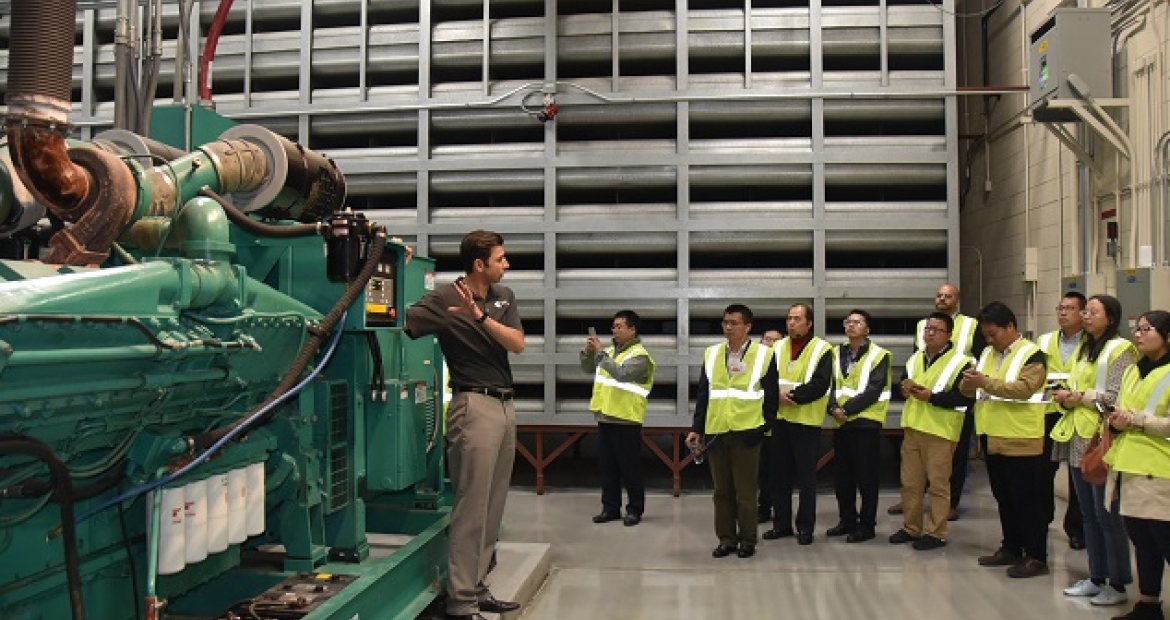 Last month, Cummins had a special opportunity to host a Chinese State Grid delegation at its generator set manufacturing plant in Fridley, Minnesota. The half-day program gave the Chinese delegates a first-hand look at Cummins' product capability and reliability in the microgrid and DECHP market and expertise in power generation technology.
In recent years, China's National Energy Administration has been working to diversify its energy structure and develop distributed generation to improve grid efficiencies and reliabilities.
To facilitate these new business opportunities, U.S. power providers, with the U.S. Trade and Development Agency (USTDA), hosted a Microgrid and Distributed Energy Combined Heat and Power (DECHP) Study Tour for Chinese national and local energy officials, project planners and design institutes. The delegation visited the U.S. May 14-27, 2017, to study microgrid and distributed CHP applications and learn best practices.
Alex Savelli, Executive Director - Power Generation Markets, and Nathan Stoner, General Manager - Power Systems China, welcomed the delegation, highlighting the company's commitments to China and to global emissions reductions. The guests observed grid-connected switch and control applications in the interruptible room and a "genset in microgrid" demo, which gave a comprehensive understanding of generator set functions in a microgrid system.
The Microgrid Study Tour was the second of four USTDA study tours planned this year to share knowledge with China's clean energy sector; the green data centers tour also included Cummins as a participant.
Cummins China is dedicated to partnering with the USTDA and industry leaders on energy topics. In addition to the microgrid delegation, Cummins also hosted delegations from data center and utility industries. Read about the data center event here.