Cummins brings technical leadership to USTDA China Green Data Centers Study Tour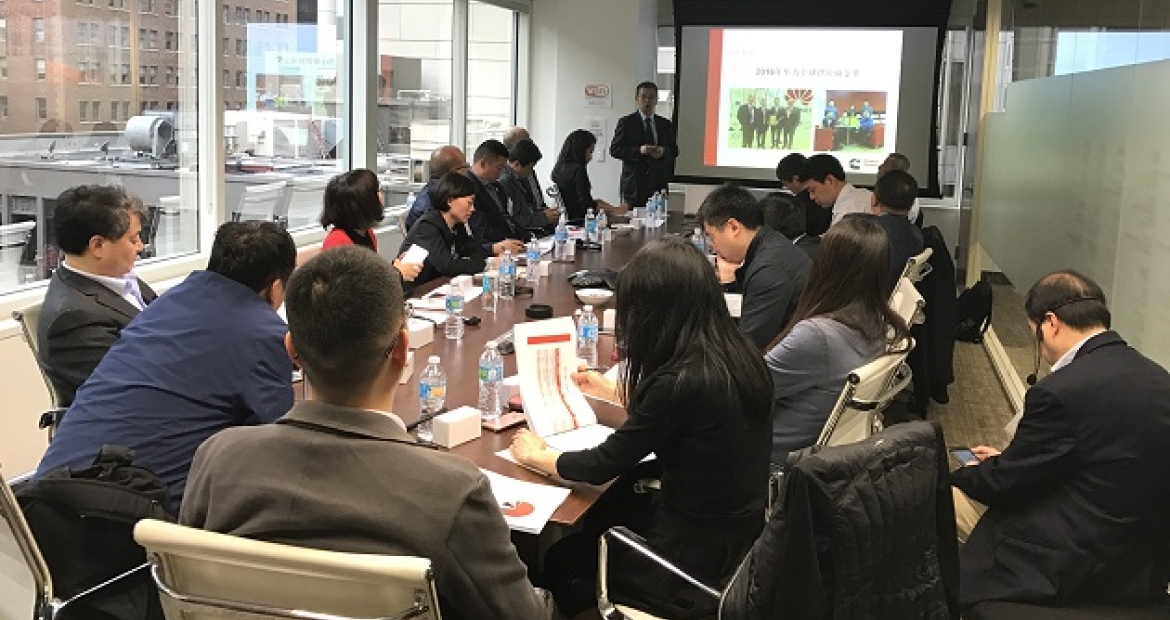 In April 2017, a data center tour organized by the U.S. Trade and Development Agency (USTDA) was held in San Francisco, California. Policymakers, engineers from leading design institutes, industry experts and key customers from China joined the tour. As one of the co-sponsors of the event, Cummins hosted a half-day Power Seminar, leading a highly interactive discussion on Uptime Institute Tier requirements and power system design trends that improve power usage effectiveness and energy efficiency.
Wang Lei, General Manager - Cummins Power Generation China, welcomed the delegation and introduced Cummins' global footprint of data center projects. Paul O'hara, General Manager of Mission Critical Segment, Cummins Sales and Service Pacific Region, delivered the seminar with his extensive expertise in data center power systems design. These topics are aligned with the key challenges in data centers today: how to maximize uptime and achieve green data centers.
The delegation visited several data centers in the Bay Area as part of the study tour. Two of the visited data centers have Cummins generator sets for onsite standby power. Lawrence Berkeley National Laboratory is supported by an 800 kW Cummins containerized trailer generator set, and Stanford University has two Cummins 2 MW generator sets installed. The university has been highly satisfied with the performance and reliability of its Cummins standby power system, specifically highlighting the performance from the full load test and meeting California's high emission standards.
Cummins China is dedicated to partnering with the USTDA and industry leaders on energy topics. In addition to the data center delegation, Cummins hosted delegations from the microgrid and utility industries. Read about the microgrid event here.
Photo caption: Wang Lei, General Manager, Cummins Power Generation China, introduces Cummins to the delegation during the USTDA China Green Data Centers Study Tour.