Cummins West Africa customers meet quality production at Cummins India visit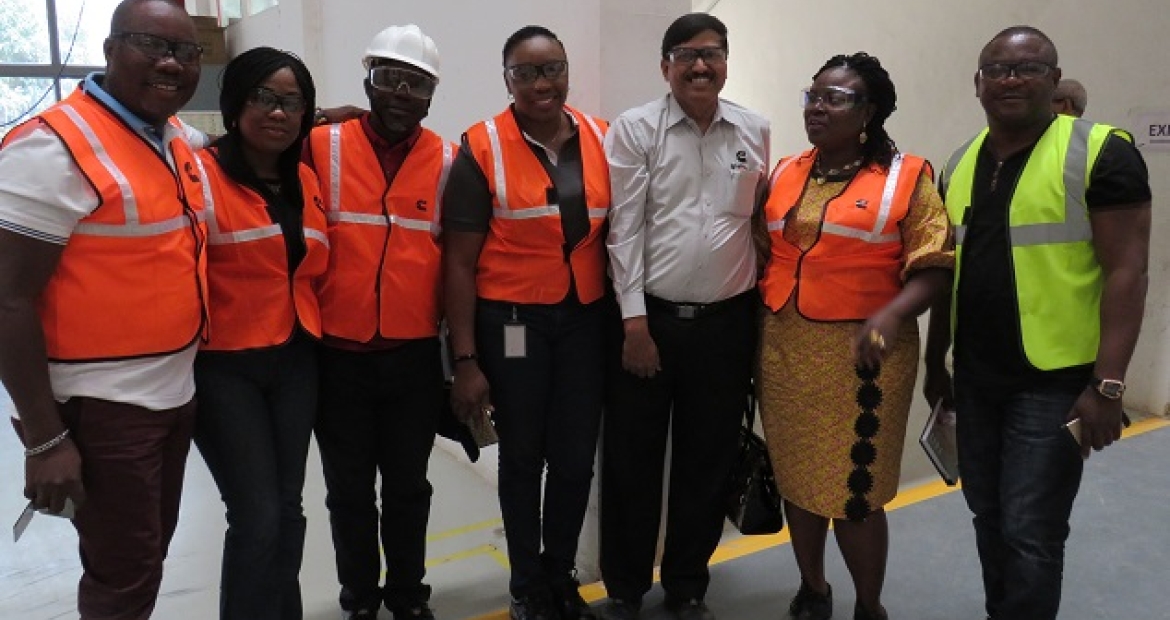 In April, Cummins West Africa Ltd took 10 customers to visit the Cummins India Office Campus in Pune, India. The delegation included key clients from financial institutions, fast-moving consumer goods (FMCG), engineering, manufacturing, construction and logistics sectors.
The guests went to experience the manufacturing process first-hand, specifically high-horsepower engines and heavy-duty engines. The hosts at Cummins India shared Cummins India Office Campus round-about and welcome address, and briefings on product management, quality and plant operations.
"The tour of the plant was meant to showcase the production process of the world-class products available from the Cummins brand," said CWAL Marketing Manager Adeyemi Foluso. "They were all afforded a first-hand experience of the dynamic technical workings and operations of Cummins factories."
"The Cummins standard as exhibited in its factories gives us confidence in their products and the quality of service that Cummins delivers, resulting in sustained customer loyalty and an improved bottom line," said Aderibigbe Olugbenga Opeyemi, who works in the banking sector and toured the plant.
In 2016, Cummins India Power Systems Exports Plant received recognition from the Confederation of Indian Industry National Awards for categories of Kaizen, Safety and Energy and Cost, as well as a Frost & Sullivan India Manufacturing Excellence Award. Three Six Sigma projects won accolades at the Lean and Six Sigma Excellence Awards 2016.