Cummins Unveils Repower™ Diesel Crate Engine Program at SEMA SHOW 2016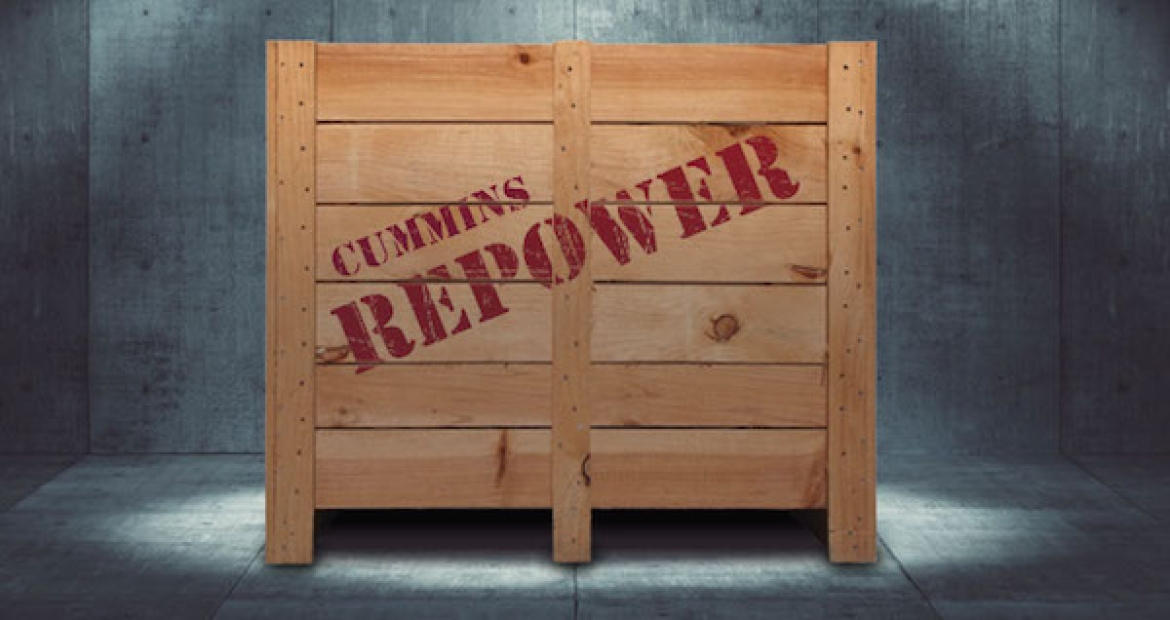 Each year, the SEMA Show plays host to tens of thousands of the most influential people in the automotive specialty products industry. They gather from across the country and around the globe to exchange ideas, network and get their hands on the industry's hottest new products. That made this year's SEMA Show the perfect venue to announce one of the most exciting new offerings in Cummins history – Cummins Repower™.
Cummins Repower is our long-awaited crate engine program. For decades, enthusiasts clamored to get their hands on Cummins diesel engines, salvaging them from factory-installed applications to repurpose for their own needs. Starting in early 2017, these innovators will be able to get brand new Cummins crate engines direct from the factory.
The Repower announcement generated a ton of buzz at SEMA, with many eagerly seeking details on Cummins first available crate engine – the R2.8 Turbo Diesel. At 2.8-liters, this lightweight, yet powerful, 4-cylinder engine is projected to deliver up to 160 hp and 267 lb-ft torque from 1600 to 3200 RPM.
The R2.8 Turbo Diesel's compact installation envelope makes it ideal for small 4x4's and pickups. And the accompanying kit includes all the major components necessary for engine operation, making integration easy enough for even the shade-tree novice.
Early testing of the R2.8 Turbo Diesel in a Jeep Wrangler TJ produced higher peak torque, more accessible peak torque across the RPM band and huge fuel economy improvements compared to the TJ's stock engine. Fuel efficiency doubled, and in some cases, even tripled.
As news of Cummins Repower spreads online, enthusiast forums and comment threads are lighting up with excited posts including, "a Wrangler with this little power plant would be a sweet ride," and, "the answer to many prayers. It's about time. Cummins power!"
Delving into the crate engine market was a decision driven by passionate consumers like these, says Jeff Caldwell, Cummins Executive Director – Global Pickup/Van Business. "This segment of the aftermarket exists because there is no off-the-shelf vehicle that satisfies enthusiasts' appetites for personalization – they build their own."
If you're passionate enough to build the machine of your dreams, you're ready to Repower with Cummins crate engines.