My View on Trade - Dan Del Genio, Director of Global Trade Management and Compliance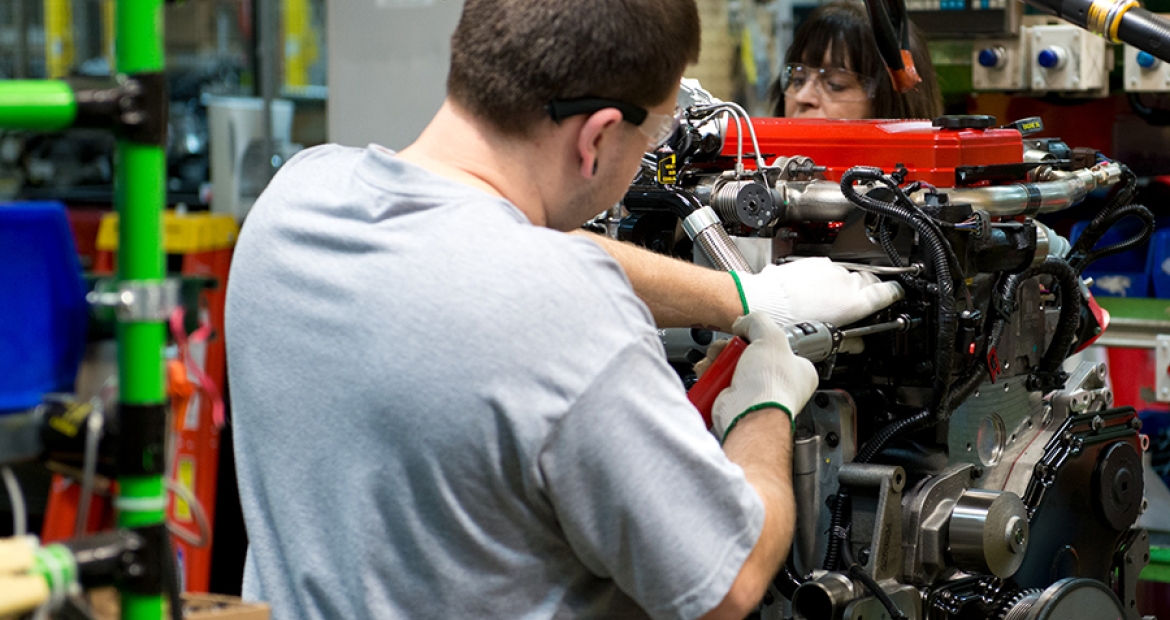 The following op-ed was authored by Dan Del Genio, Director of Global Trade Management and Compliance at Cummins
I have been with Cummins 17 years, beginning in internal audit in 1999. Since then I have served in several roles in HR and legal, and I have been in my current role as Director of Global Trade Management and Compliance since 2011.
Since beginning my career at Cummins in 1999, I have witnessed our annual sales grow from about $6 billion to approximately $19 billion a year and I've seen our global employee population increase from about 30,000 to 55,000.
My current function manages compliance with Customs and Export Control regulations around the world. It was created in 2011 in order to reduce our risks and costs of trade globally. Today we have almost 80 people around the world who spend 100 percent of their time managing trade.  None of these jobs would exist without global trade and our ability to import and export products.
Through my experiences at Cummins, I have seen firsthand how trade allows our company to access markets, customers, and suppliers that it could not otherwise. Trade allows Cummins to move parts and finished products around the globe, which is critically important because of the interdependence of our business units. And the Trans-Pacific Partnership (TPP) which is currently being debated at the national level could provide Cummins even more access to global markets through reduced trade barriers and tariffs, and I am hopeful that TPP can be passed soon.
Trade barriers, such as license requirements and duties, make this access and movement of goods difficult and expensive, which inhibits our ability to meet our customers' needs.  For example, in 2015 Cummins paid $68 million to import goods into the United States, Mexico, Brazil, the United Kingdom, China and India. Free trade agreements and other programs that reduce trade barriers enable easier and more affordable access to global markets and increase our opportunities to deliver products and service to our customers, which translates to improved financial performance for Cummins. And when we are performing well domestically and abroad, we are creating Cummins jobs in the United States as well as jobs for the suppliers who work with us.
Another example of the positive impact of trade is our success in Mexico, where Cummins has more than 60 percent of the on-highway market share. Those engines are manufactured in the United States - at our Jamestown and Rocky Mount engine plants. These engines are able to be imported into Mexico duty free under the North American Free Trade Agreement (NAFTA).  If Mexico imposed duties on these engines, our competitive position would not be as favorable, which could negatively impact jobs at Jamestown and Rocky Mount.
There are many other examples of the positive impact trade has on Cummins and our success and I am hopeful that additional trade agreements, like TPP can be implemented. With 95 percent of the world's population outside of the U.S., we need more access if we are going to continue to grow like we've seen during the 17 years I have been with Cummins.
Additional Resources related to Free Trade and TPP
The Block - Making the Case for International Trade
The Block - My View on Trade - Paul R. Miller, Cummins Corporate Research and Technology
The Indianapolis Business Journal - Cummins CEO: Companies Need to Stand Up for Free Trade, TPP
TheStreet - Cummins (CMI) CEO Linebarger Discusses Trans-Pacific-Partnership
Inside Indiana Business - TPP Shines Spotlight on International Trade