Million Mile Profile: Pierre Morissette, Owner-Operator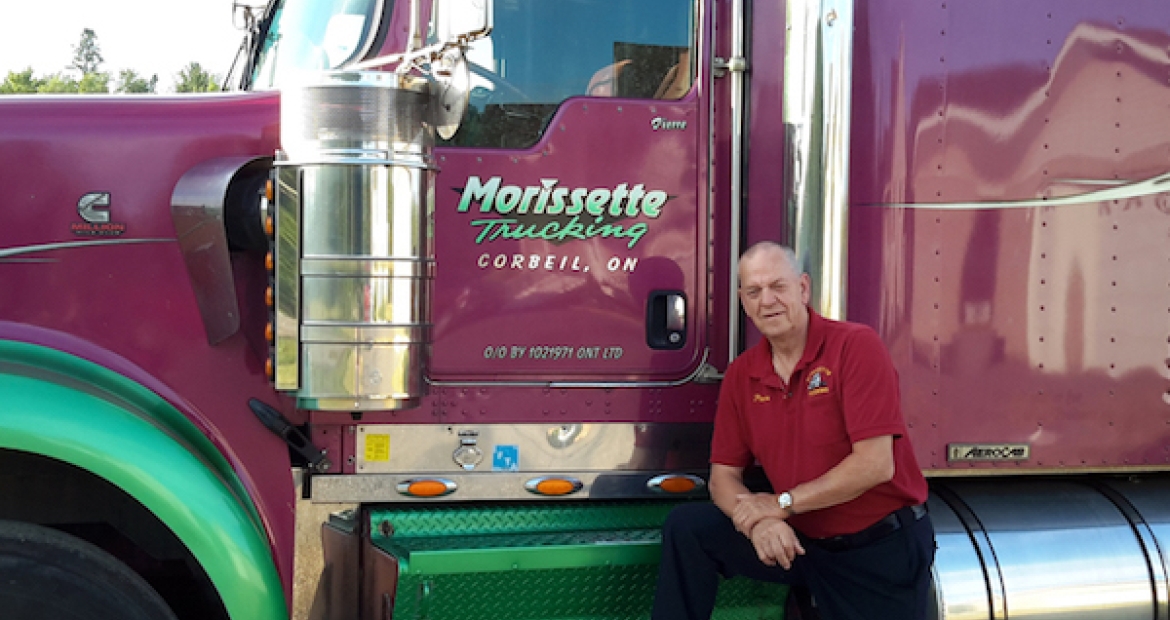 Heavy-duty truck drivers demand reliability, so it's no wonder so many choose Cummins to power their vehicles. Cummins engines are known for their long lives and outstanding uptime. In fact, many drivers exceed the million-mile mark in their Cummins-powered machines. When they do, they are invited to join the Cummins Million Mile Club.
Today, we'll hear from Cummins Million Mile Club member, Pierre Morissette, an owner-operator out of Corbeil, Ontario…
Cummins: How long have you been driving, and how did you get your start?
Pierre: I've been a commercial driver for 44 years. I had a passion for big trucks from a very young age. So, at 18, I got a job driving a GMC with a reefer box (refrigerated container) delivering meat to grocery stores in Quebec.
Cummins: Where did your driving career take you from there?
Pierre: I spent four years with a logging and heavy equipment company, followed by nine years hauling particle board. In 1984, I bought my first truck, a Mack R Model, and started hauling wood chips. For the past 35 years, I've hauled OSB (oriented strand board) as an independent owner-operator under the Morissette Trucking name.
Cummins: What can you tell us about your current truck?
Morissette: I bought a brand new Kenworth with a 565-horsepower Cummins ISX15 in 2007. It's got nearly 1.4 million miles on it, and it's still running strong. I've hardly ever had to do anything to it.
Cummins: Why did you choose a Cummins engine?
Morissette: You can't beat a Cummins engine for power and fuel economy. If I were younger, I would absolutely buy another Cummins.
Cummins: So, how much longer do you plan to be a commercial driver?
Morissette: I'm 68-years-old now, and plan to keep driving as long as my health permits. I love being on the road, driving my Kenworth and meeting new people. When I do retire, I'm going to take some time to drive my Harley Davidson around and go south in the winter months.