Cummins Brings Green Power to Iconic London Red Double-Decker Bus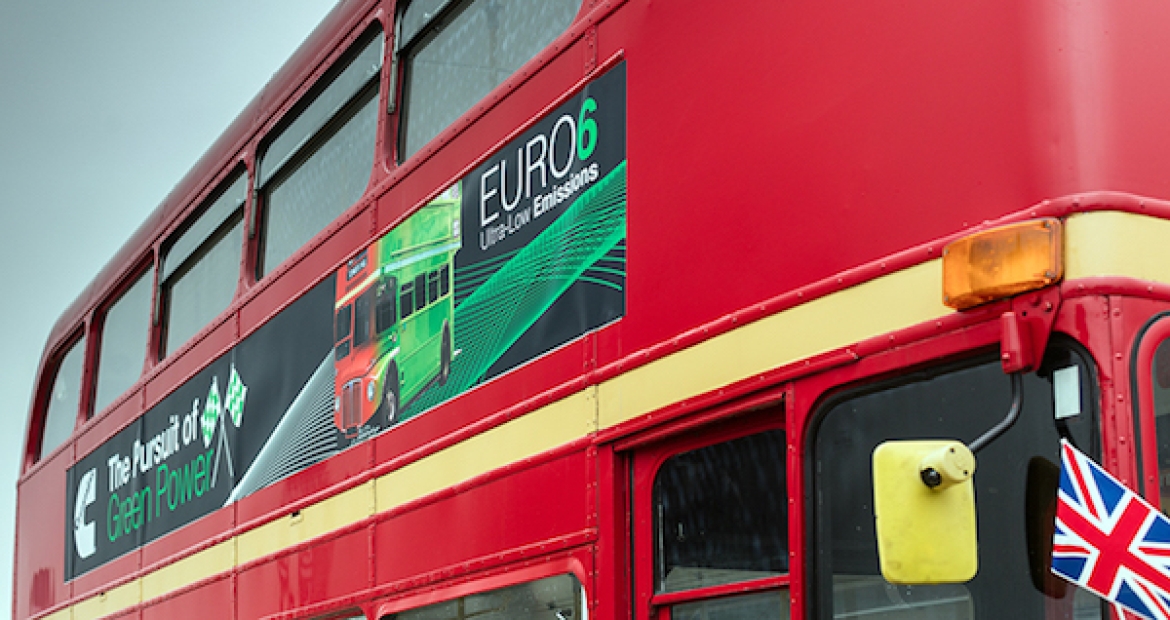 When you think of London, England, you likely picture Big Ben, Buckingham Palace and those iconic red double-decker buses. Unfortunately, the original AEC Routemaster buses known around the world have been largely phased out. Introduced in 1956 and built through 1968, today they're used on only a couple of heritage routes. Could Cummins new green technology breathe fresh air into these legacy vehicles?
Recently, Sir Peter Hendy CBE, former Commissioner of Transport for London, challenged Cummins to extend the operating life of his 1962 Routemaster RM1005. Engineers at Cummins Darlington Engine Plant took him up on the offer, deciding to repower the bus with a Cummins ISB4.5 clean diesel engine.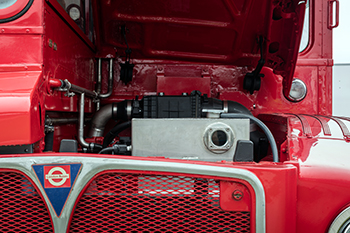 The highly compact 4.5-litre ISB and its integrated exhaust aftertreatment made it an ideal fit for the small engine compartment. It allowed engineers to minimally retrofit the bus without altering the external appearance. Inside, the driver dash panel and pedals were modernized to align with the new engine technology.
Designed to meet the Ultra-Low Emission Zone (ULEZ) standards planned to take effect in London from 2018 to 2020, using the ISB4.5 clean diesel essentially turned this red bus "green." The ultra-low emissions of this cost-efficient repower could pave the way for other Routemasters to continue operating in London for years to come.
Ashley Watton, Cummins Director of On-Highway Europe, said of the project, "It seems fitting that the leading independent engine supplier into the European bus market be first to bring Euro VI low emissions technology to this historic vehicle."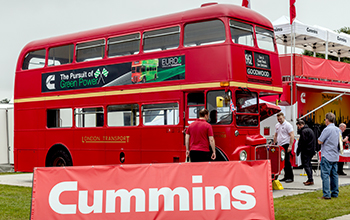 The Cummins-powered Routemaster RM1005 is on display June 23-26 at the Goodwood Festival of Speed.
Watton added, "This year's diesel star of the Goodwood event is one of the most interesting engineering projects the Cummins team has ever embarked upon. While there is further road testing to be completed, the repowered Routemaster offers the potential to achieve an extremely low carbon footprint per passenger. This means that RM1005 could return to the streets of London with an equal environmental standing as the latest generation of diesel hybrid and alternative fuel buses currently running in the capital."