Cummins Employee Chris Crowel Receives Fire Apparatus Manufacturers' Association Award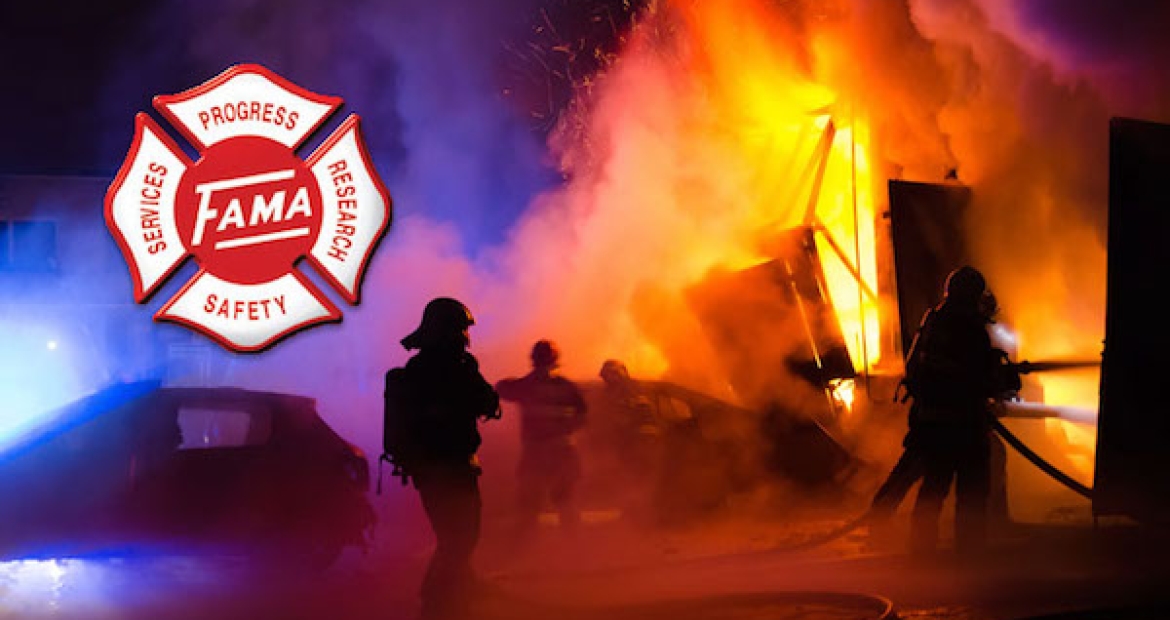 The FAMA 2015 Chairman's Award was recently presented to Chris Crowel, Motorhome and Emergency Vehicle Engine Market Leader at Cummins, during the 2016 Fire Department Instructor Conference & Exhibition (FDIC) in Indianapolis, Indiana. The Fire Apparatus Manufacturers' Association (FAMA) is a leading North American association for fire chiefs, representing all OEMs and equipment suppliers of products that support the fire industry, comprising over 130 companies and hundreds of members.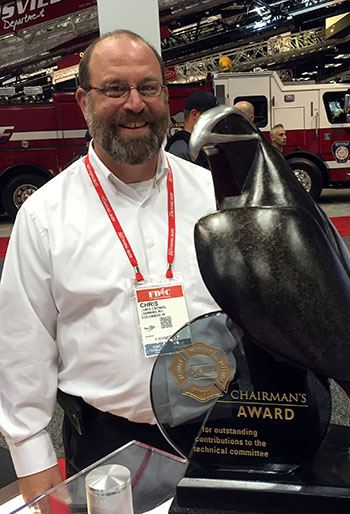 The FAMA Chairman's Award recognizes one member annually for outstanding contributions to the association. Chris, a co-leader of the Chassis Committee, was recognized for his significant contribution to the FAMA Technical Committee. FAMA Technical Committee Co-Chair Wes Chestnut said, "It wasn't a specific thing that Chris did. It is more his energy, passion, knowledge, and dedication to what he does for the Technical Committee. I personally have taught classes with Chris and he draws a crowd. He is an expert in motor home and emergency vehicle diesel engines. He is always willing to jump in and write articles, teach classes, or do most anything we ask to help our industry through FAMA. He is a very humble and kind individual who is always willing to help. I am both personally and professionally honored to work with Chris."
"At Cummins, we take pride in developing innovative products that help our public service men and women keep their communities safe," said Ian Kohen, Director On-Highway DOEM Engine Sales and Support. "We're proud that Chris' hard work and collaboration with FAMA resulted in technical improvement recommendations that could further help protect firefighters when they are on the job. This recognition is a great honor for Chris, as well as for Cummins."
During his 28-year career with Cummins, Chris has worked primarily in Service Engineering, Field Training, and Sales & Support. In his current role, he supports the Emergency Vehicle market and the Recreational Vehicle market.
"Please join me in congratulating Chris for his accomplishments," said Kohen. "His strong support of FAMA has been much appreciated by the organization, and his representation of Cummins through his involvement has been significant."